With Halloween on its way, all of the spooky horror films are all the rage.  Movies like IT Chapter Two and Annabelle Comes Home are out in theaters, scaring audiences nationwide.  October is that time of the month for spookiness everywhere.
       And speaking of spookiness, there's a provocative new documentary that is soon to be coming out later this month.  It's about the horror and disturbing trends happening within college campuses around the country. This documentary is known as No Safe Spaces.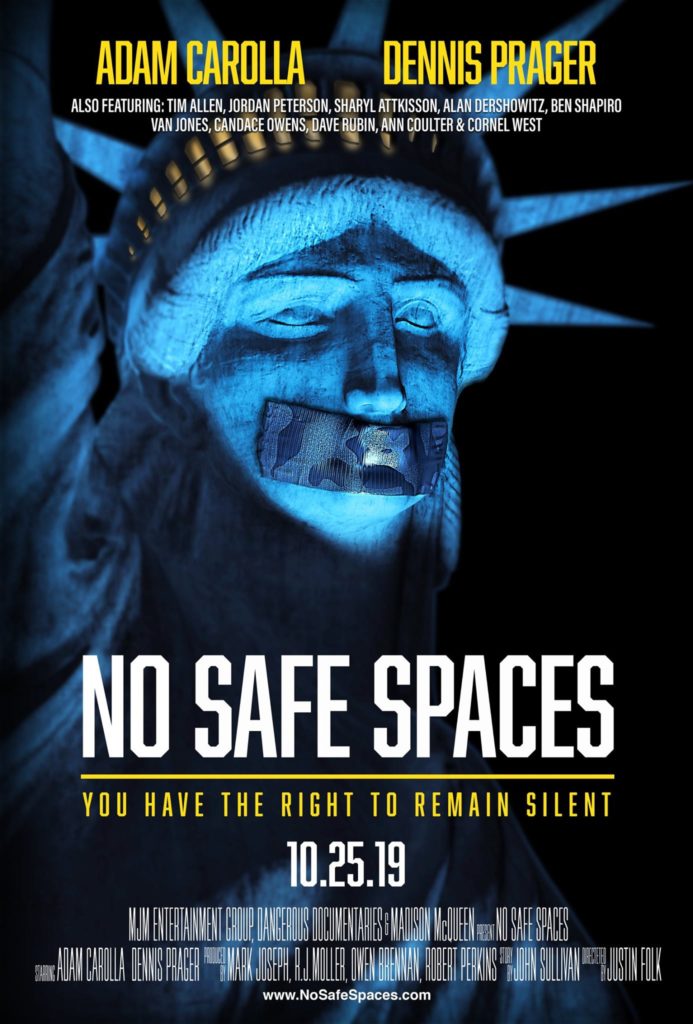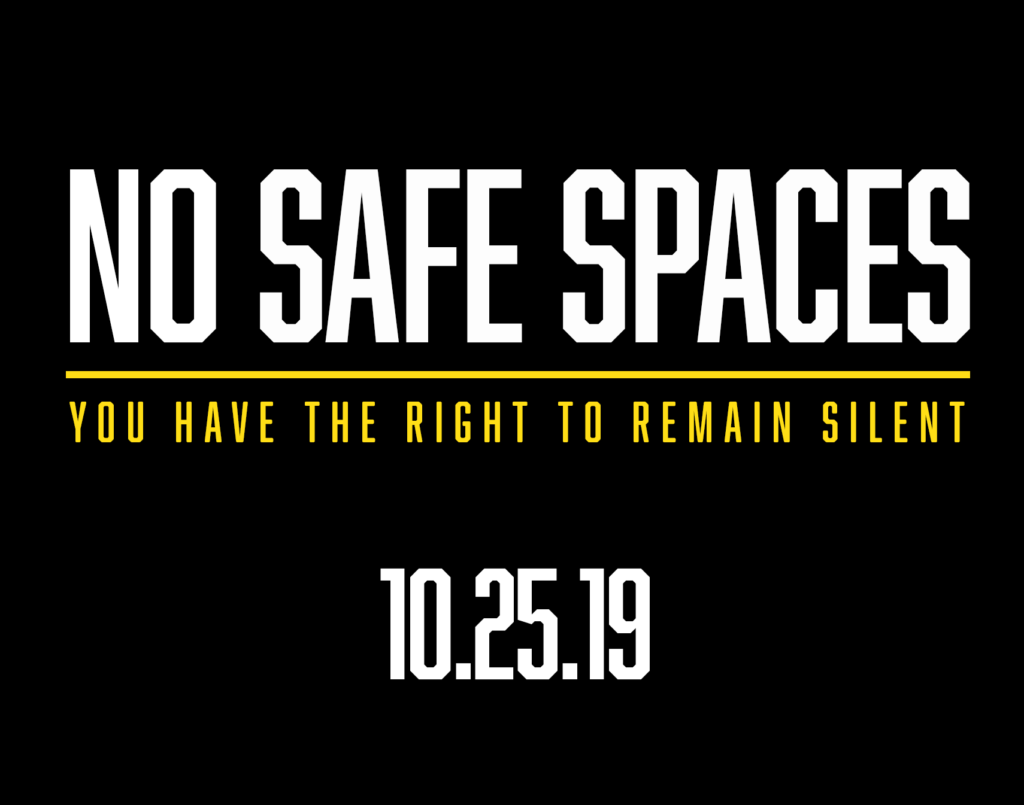 No Safe Spaces stars comedian Adam Carolla and radio talk show host Dennis Prager (also creator of PragerU) as they travel the country talking to experts, both from the right and left wing, about free speech around college campuses.  The documentary will cover topics about safe spaces, free speech, college protests, comedians, and other ideas. Despite growing up from completely different backgrounds, both Dennis and Adam share the same concern for where the country is heading.  Some of the featured guests interviewed include Tim Allen, Ben Shapiro, Jordan Peterson, David Rubin, Van Jones, and many others.
       The film is set to hit theaters only in Arizona (both Phoenix and Scottsdale), but future dates and cities will be announced soon.  Either way, No Safe Spaces will be easily accessible nationwide.
       Halloween is just around the corner, so why not watch No Safe Spaces to get spooked by the mere insanity that is happening within college campuses.  It's a major PR nightmare that is sure to have you chilled to the bones. Safe spaces, speaker protest, comedian cancellations, oh my!

       Check out No Safe Spaces this month if you want to see the TRUE horror that lies within American college campuses these days.  Just remember this: there is NO safe space in this film.