It has been weeks after Kevin Hart was booted from hosting the Academy Awards this year.  After his troubling stint with using gay slurs on social media, Kevin Hart resigned his position as host for show.  Ever since then, Hollywood has had a tough time finding their new replacement.
Multiple celebrities were up for discussion these past few weeks.  There was even talk that cast members of The Avengers would fill in as hosts.  But the best choice comes from the infamous comedic stoner duo Cheech and Chong (Tommy Chong and Cheech Marin).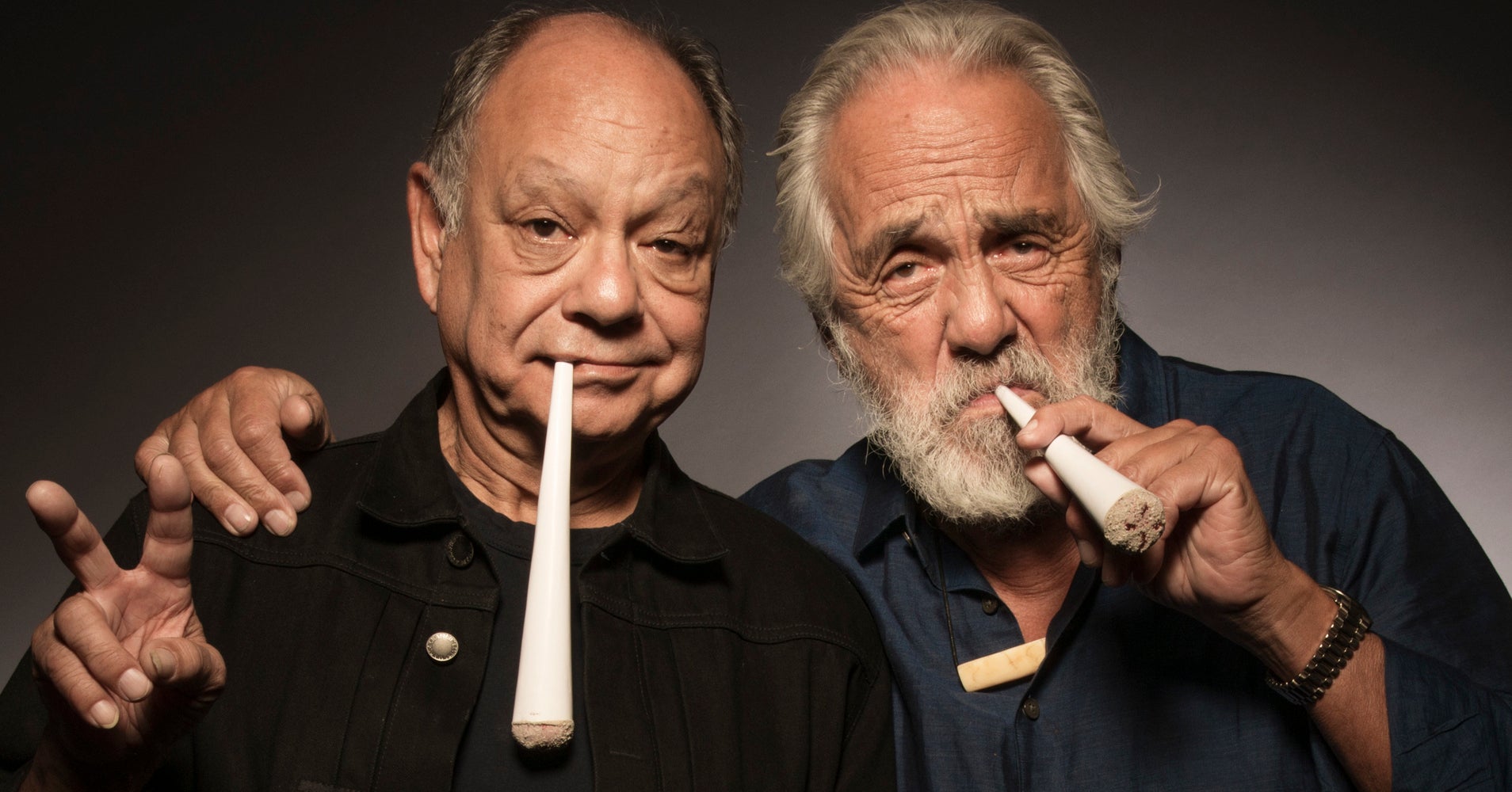 Cheech and Chong recently announced a plan that would say, 'light up' the Oscars this year.  Chong shared a short clip of him and Cheech Marin offering their services to be this year's host for the Oscars.  Users took to Twitter with the best pot puns imaginable.  It certainly would bring much HIGHER quality to the 91st Academy Awards.
This is a great publicity stunt that took a tragic PR nightmare and recycled it into a humorous joke.  The award shows have gone 'Up in Smoke' these past few years, so Tommy Chong and Cheech Marin could be the hosts we needed in life.  With cannabis legalization looming around the nation, it wouldn't hurt to have two infamous stoners host this year.  Better yet, it would push the legal agenda even further!
Since we can't find any trending stars to help host this year's Academy Awards, Cheech and Chong could be our best bet.  They have already flipped a PR nightmare into a series of pot puns all around Twitter.  Since they generated positive buzz around social media, they would certainly keep the show 'lit' for the year.
With that, here's to hoping Tommy Chong and Cheech Marin become the fill-in for the 91st Academy Awards.  It' s definitely HIGH time to make this happen.