With fall coming in around the corner, the horror films will be screening in theaters nationwide.  Horror movies are great to watch and they're extra special around Halloween time.  The summer blockbuster franchise season may be ending soon, but now it's time to get scared silly with the horror films.  One horror franchise that everyone is excited about this year is Stephen King's IT.
IT is set to release in theaters nationwide on September 8th.  Based on the novel Stephen King wrote in 1986, the classic tale follows seven children in Derry, Maine who are terrorized by a creepy clown known as Pennywise.  Pennywise is responsible for the dozens of children that disappeared from the town.  After being terrorized by the traumatic clown, the children face their own demons as they got older.
Fans of Stephen King's novels will definitely be looking forward to the film.  This horror franchise will definitely open up a whole new fear of clowns.   One movie theatre is pushing that clown culture over the edge by hosting a 'clowns only' screening.
You heard me right, people – a CLOWNS-ONLY screening of IT will be taking place in September!  The Alamo Drafthouse in Austin, Texas is hosting the screening just for clowns.  Some activities that will occur before the film starts include raffles, face painting, a photo booth, and some other terrifying events.  Moviegoers are encouraged to dress like a clown for this special screening.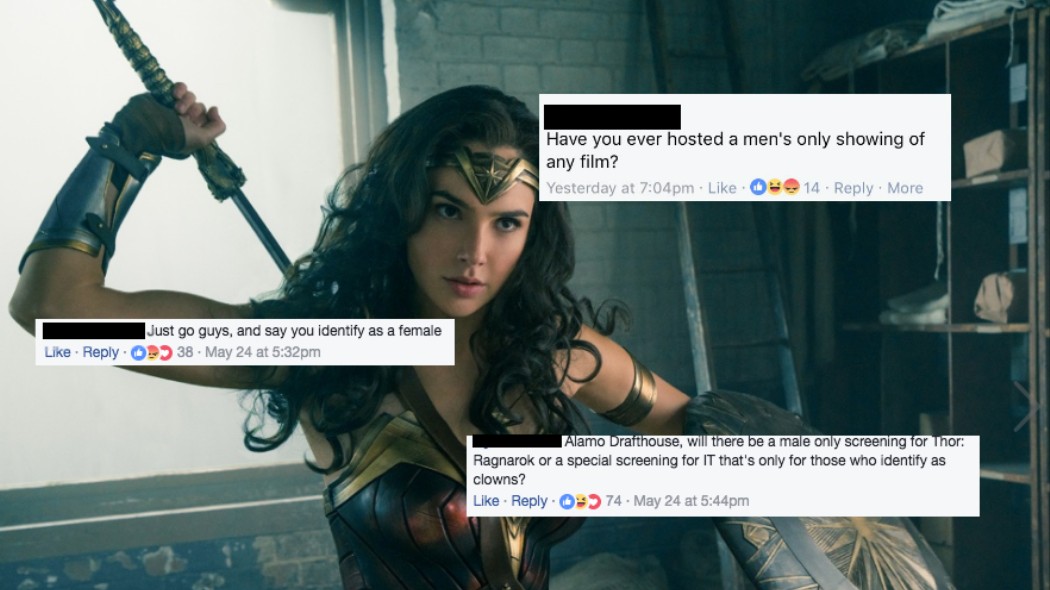 This whole 'clowns only' screening idea came about after the Wonder Woman screening controversy.  After holding a screening of Wonder Woman for women only, a lot of men grew angry over the event.  One of those complainers asked if there would be a male-only screening of Thor: Ragnarok or a special screening of IT for the clowns.  Sure enough, The Alamo Drafthouse decided to take his idea of a clown screening.  Other 'clown only' screenings will be happening in Brooklyn, Dallas, Omaha, Phoenix, San Antonio, and other places.
It's interesting how The Alamo Drafthouse went along with the man's idea of screening IT just for clowns.  Rather than spark up some political controversy, The Alamo Drafthouse decided to get creative for the upcoming IT film.  This makes for an interesting PR stunt to drum up buzz about the movie.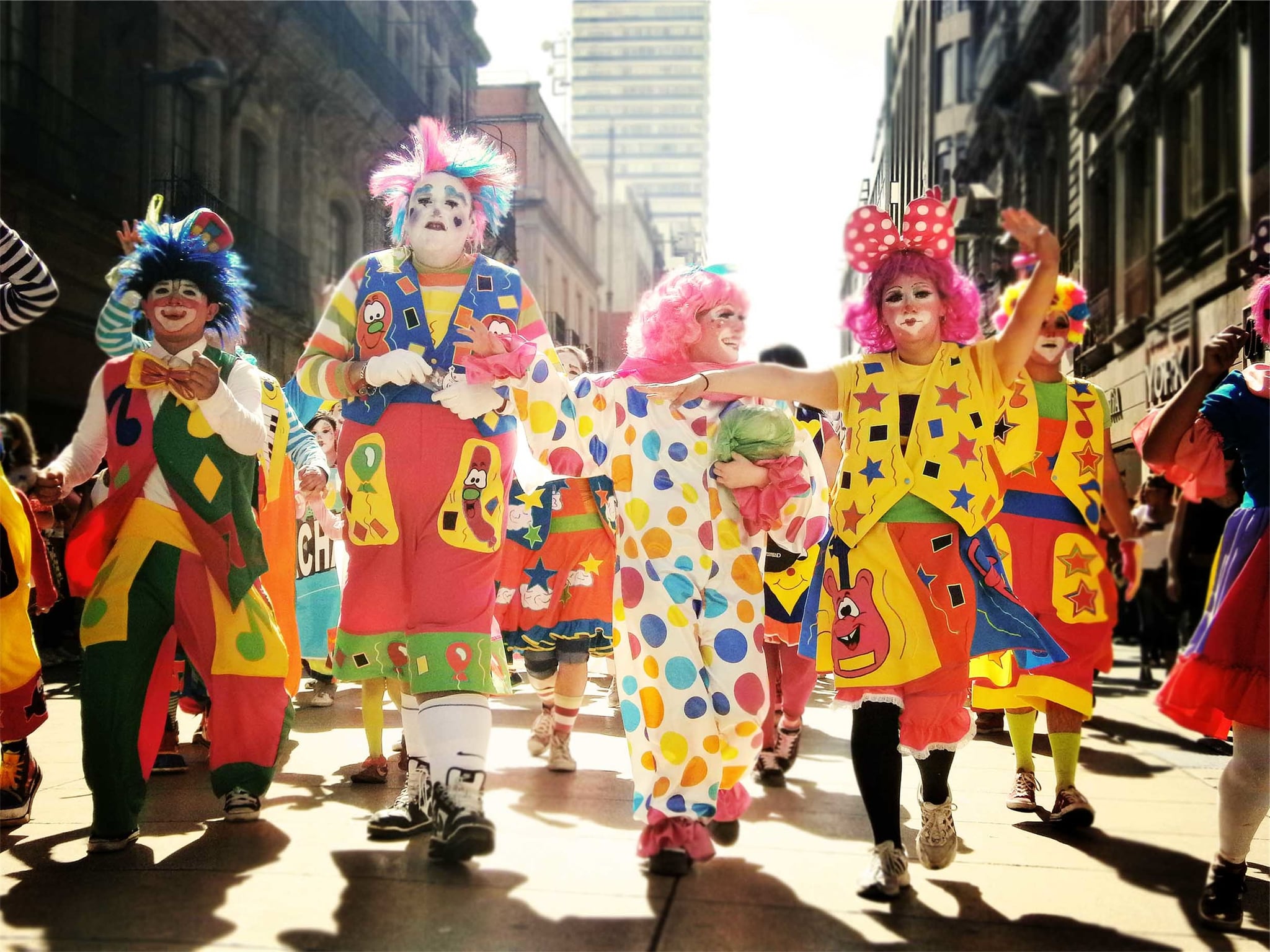 Screening events for films like Wonder Woman and IT are great publicity stunts to generate more buzz on franchise.  These kinds of stunts pull audiences from all around the area to check out the latest film hitting the theaters.  Fans of Stephen King's IT novel will don their best clown outfit to celebrate their favorite story.
I think this is an incredible PR stunt!  Moviegoers will be even more freaked out with all of these clowns sitting around them.  It's a shame that there isn't a 'clowns only' screening in Boston because that would've made for quite a movie experience!
Screening events like 'clowns only' screening for IT are great examples of publicity stunts for movies.  Publicity stunts will only help the product/service grow higher if it is pulled off correctly.  It's important to strategize your stunt so that you reach your goals/objectives for the work.  Any errors that happen with the stunt will create a PR nightmare for the company!
The Alamo Drafthouse showcased a great example of how a publicity stunt like 'clowns only' screening of IT will help flourish the franchise.  Not only will this pull more potential audiences into seeing the film, but it will generate some fantastic publicity.  PR pros should take note of this case study for a future reference.
Last year we had some craziness with the clown sightings around America and now we have a screening event where clowns are encouraged to attend.  All clown enthusiasts should attended the 'clowns only' screening of IT in September!