Last night I finished another glorious season of Schitt's Creek on Netflix.  This hysterical Canadian sitcom series was created by Eugene and Daniel Levy and follows the Rose family as they are forced to rebuild their new lives in a small town called Schitt's Creek.  Johnny, Moira, Alexis, and David cross paths with hilarious problems after their lives are turned upside-down.
It's a great comedic series from Canada revolving around a dysfunctional family in a rural town.  The family has lots of funny quirks as well as the town's residences.  While the story-line itself made me chuckle, it was the bubbly cast of characters that really made me laugh my ass off.  After finishing the third season, I must say that David is the best character to watch.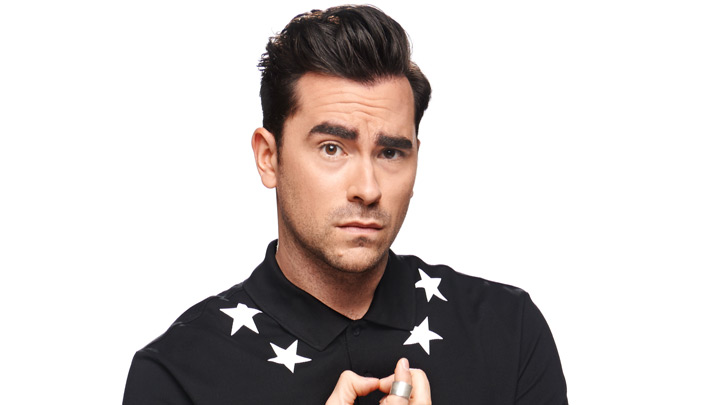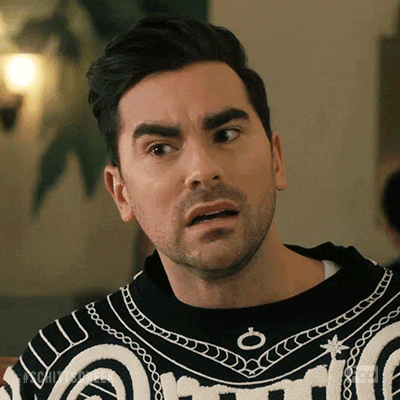 David Rose is everything you need in this series – sarcastic, witty, bold, and colorful.  Even when he isn't saying some clever remark, his expressions just say it all.  He's been through some traumatic experiences and isn't afraid to air out his feelings.  Out of all of the quirky characters in the family, David is the one that shines the most to me.  Here are just a few great reasons why David is so amazing:
Facial Expressions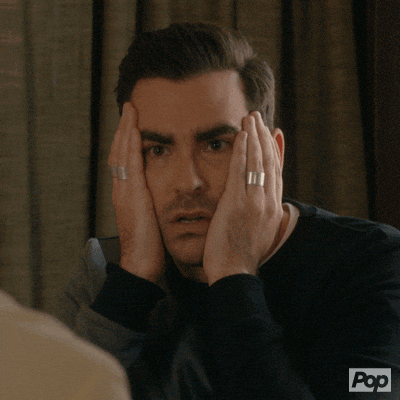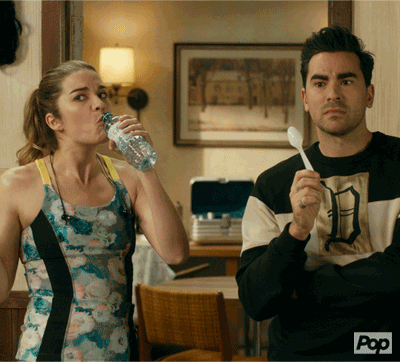 When doesn't have any lines during the scene, his face says it all.  David's animated facial expressions provide such amazing responses to his crazy life.  You know how they say a picture's worth a thousand words? his facial expressions are those pictures and they certainly say a lot about what he's thinking.
#FashionWIN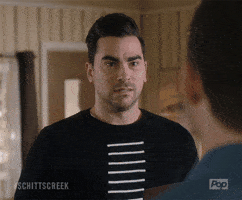 Another reason for why David is so incredible?  His collection of gorgeous sweaters.  David is the king of sweaters in this series.  Most of these sweaters are black, but they make up for their lack of color choice with amazing designs.  I wouldn't know where to find these sweaters, but I'll have to search for them around Boston!
Accepting, yet Prideful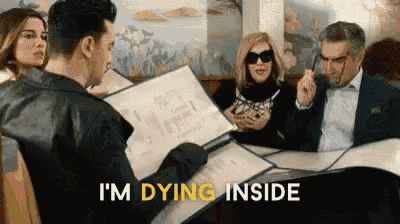 Even while living in the tragic dump that is Schitt's Creek, David still holds onto his pride (not only his gay pride, but his pride as an overall successful human being!).  David knows his moral compass, so he navigates away from the toxicity within the area.  His new store is running successfully and he believes it will go well in the future.  Kudos for David for not losing his pride of who he is!
These are just some reason for why David Rose is everything you need in Schitt's Creek.  His lively facial expressions, colorful fashion choices, and strong integrity make him such an amazing character.  The whole family is one dysfunctional-yet-hilarious ensemble of cast, but David is the one I enjoy watching the most.
You go, David Rose – be your witty, colorful, selfish, intelligent self!