Over the first week of October, I kicked off the fall season by binge-watching Ryan Murphy's newest series The Politician on Netflix.  The Politician followed Payton Hobart's (Ben Platt) race as high school class president at Saint Sebastian High School in Santa Barbara, California.  It was quite an amazing story that wove together elements from shows like Glee and House of Cards.
But while the main storyline was all on Payton Hobart's race for class president, there was another familiar star of the show.  That actress was none other than Jessica Lange.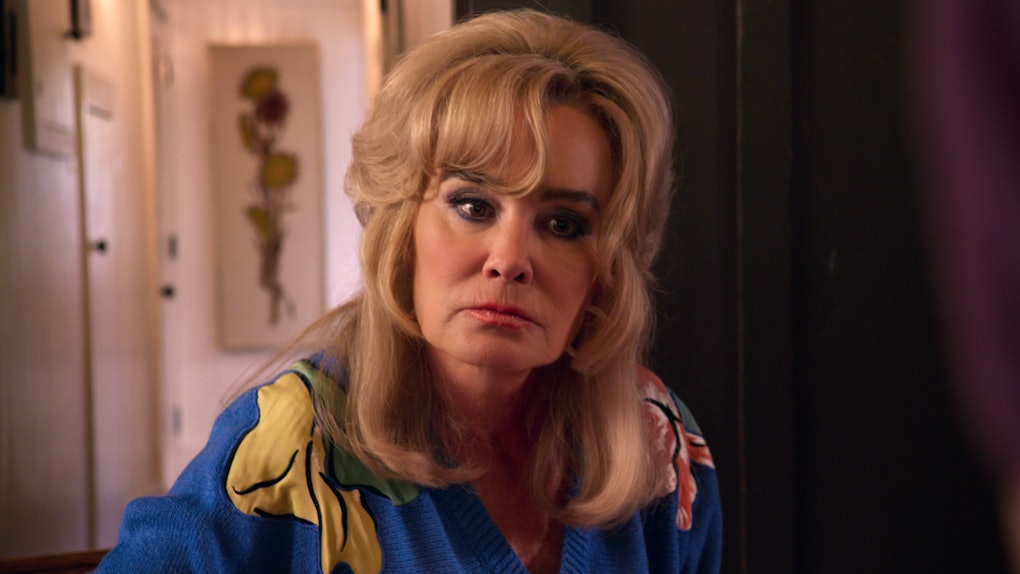 That's right folks – one of the BEST things about The Politician was the return of Jessica Lange.  This was her latest TV role after making her surprise appearance in American Horror Story: Apocalypse.  Jessica Lange played Dusty Jackson, the mother of Infinity Jackson (Zoey Deutch).
And for the record, Jessica Lange's character was just as crazy as ever.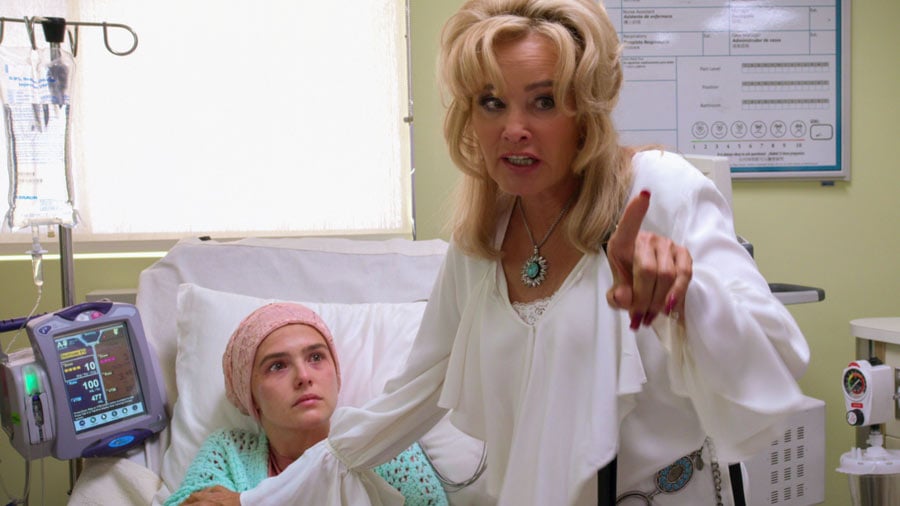 The first episode starts with Payton taking in cancer-stricken Infinity Jackson under his wing.  However, he gets news that Infinity didn't have cancer.  After running some blood tests, He and his friends find out that she was perfectly healthy… or so they thought.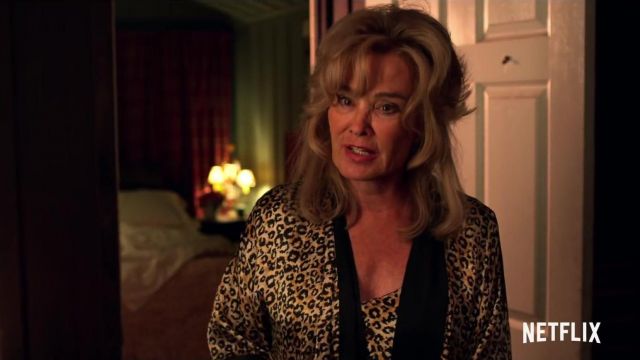 Infinity wasn't actually sick.  It was her mother Dusty that was causing her to be sick in the first place.  She was a victim of Munchausen by proxy from her own mother.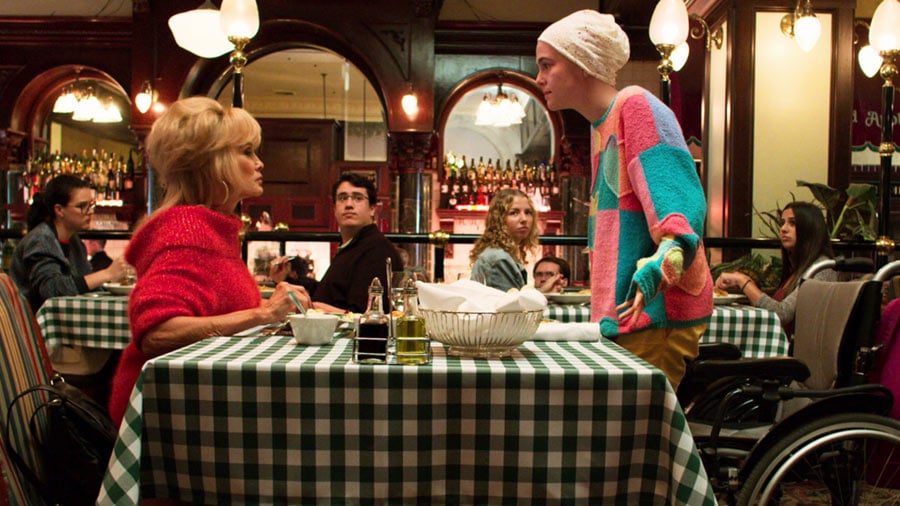 So there you have it – Jessica Lange played a crazed grandmother who made her own granddaughter sick.  The story about what happened to her own daughter gets even more disturbing.
So far Jessica Lange was Constance Langdon in American Horror Story: Murder House and American Horror Story: Apocalypse, Sister Jude Martin in AHS: Asylum, Fiona Goode in AHS: Coven, and Elsa Mars in AHS: Freak Show.  Not only that, but she also played Bette Davis in Feud.   Years later and she is still bringing her A-game on Netflix.  Dusty Jackson was just one of many amazing characters to watch.
With that, Jessica Lange returned to play another disturbing, yet creative character in The Politician.  Dusty Jackson definitely had that American Horror Story vibe to her (like Constance or Fiona!).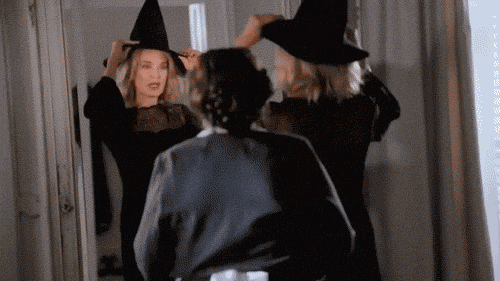 Whatever character she plays, just remember that she'll always be the baddest witch in town.