Last night was perfect for binge-watching Bill Nye Saves the World on Netflix.  After a day of completing tasks around my room, I binge-watched all six episodes on the first night of 2018.  I didn't have to work on Tuesday, so it was great to stay in on this cold night.
But saying that it is cold outside is an understatement here in New England right now.  From where I am in Lynn, it is FREEZING cold out!  Temperatures have been dropping BELOW 20 degrees the past few weeks.  We got some snow on Christmas, but it still didn't get any warmer later on.
As a matter of fact, it's been SO cold out that on some days it was colder than parts of Alaska near the end of December (colder than ALASKA for God sakes!).  I've dealt with cold weather the past few years living in the city, but this is just RIDICULOUS!  Very little snow, yet we're getting dangerously low temperatures outside.
Well New Englanders – I got good news and bad news.  Here's the bad news:  It'll continue to be cold this week and we're getting a Nor'Easter (a snowstorm for those who don't know the Boston phrase!) all day Thursday.  The good news?  Temperatures will start to rise a little bit next week.  They'll be rising up to a range of 20-38 degrees Fahrenheit.
We're still getting frigid weather the next few days, but we CAN survive through this.  We bounced back during the 2017 Super Bowl and this will go away soon enough.
Just a few tidbits from someone who survived cold days (even weeks) at a time: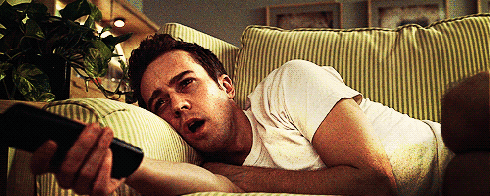 If you don't have any urgent obligations, PLEASE just lay low at home. This is not the type of the weather for any spontaneous event.  You can check out that new restaurant or shop later on when the weather warms up (it'll STILL be open for business, you know!).  Just complete your essential tasks and head right back home.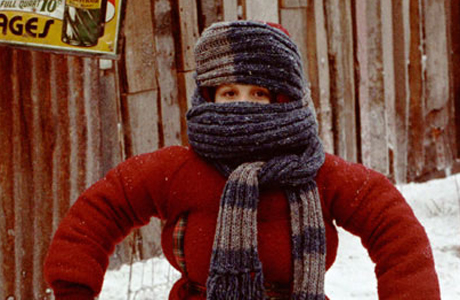 For those who are going outside, be sure to bundle up with as many layers as possible. When I mean 'layers', I mean LAYERS upon LAYERS of accessories.  Hats, gloves, scarfs, ski masks, boots, and other winter accessories should be put on before you venture out.  You'll end up looking like Randy from A Christmas Story, but it's worth it in the end to prevent frostbite from occurring.  This is the type of weather where frostbite occurs and you DON'T catch it.
Eat hot or warm food and drinks throughout the week. Hot foods will help keep your body warmer then the ones set in room temperature.  Soups are perfect hot meals to consume on those cold nights.  Minestrone, French onion, chicken noodle, and even potato soup are perfect meals to have.  For drinks, make some hot cocoa or tea instead of your typical cold beverage.  You're looking to warm your body up and ice-cold beverage won't do the trick.
Take the free time during the snow days to catch up on your hobbies/interest. Finish binge-watching the last few episodes of that new series on Netflix or check out that movie you had on your list for a while.  Play that awesome video game you've been meaning to check out. Read that book, paint that picture, write that next piece (even a blog post like this one!), craft that design.  You don't have to be in at work, so take advantage of this chance to catch up on your fun time.  No one will be moving quickly in New England during this horrific blizzard.
That's just some advice from someone who survived many cold winters.  It may be seem like Antarctica around areas of New England, but it'll only last for a short while.  Winter solstice is here and we have to deal with whatever Mother Nature throws at us the next few months.  Who knows, maybe the worst will soon be over and temperatures won't be so low in the future.
Until then, just lay low inside your warm home and get back to your daily activities these next few weeks.