Lately we have been traveling back through nostalgic times with these latest posts here at MakeSandcastlesNotWar.  First there was the reboot of Rocko's Modern Life on Netflix.  Then there was that amazing new poster that recently came out for American Horror Story: 1984 (which resembled something of a VHS cover for a horror movie).  It's always great to see new content that is generated from historic ideas.
But those ideas aren't just happening for the latest TV series.  Restaurants, bars, and nightclubs all across the nation have be getting really creative these days when it comes to staying in business.  In an ever-changing digital world, keeping their audiences drawing into their businesses is more competitive.
Restaurants are known for having a short life span, some of them closing within the first year of being in business.  A lot goes on in keeping a place afloat in the restaurant industry.  There also has to be something more for something simple as serving hot-cooked food and cold drinks.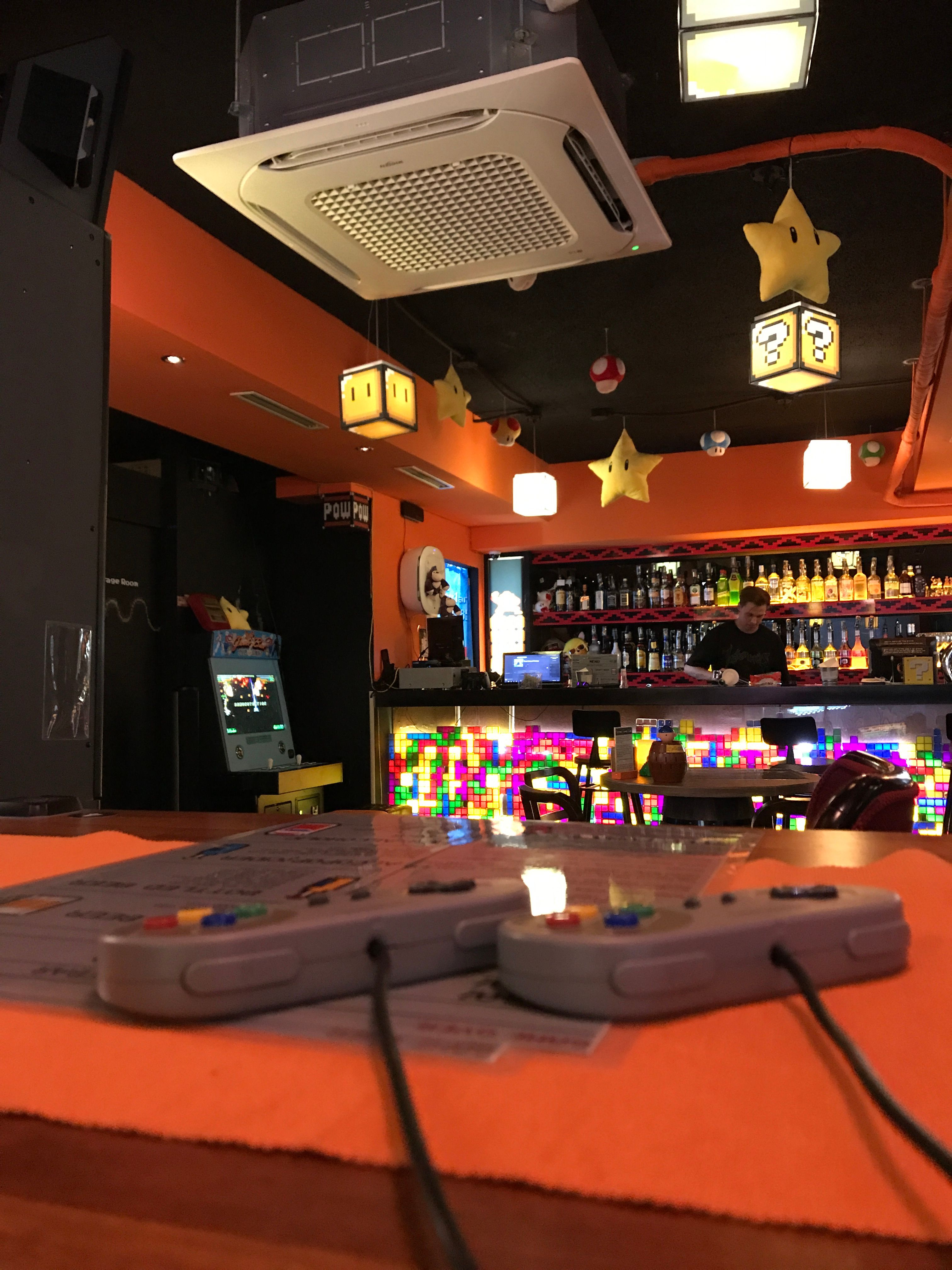 This is where the entertainment aspect comes into play.  These establishments will feature arcade and video games to play.  Not only that, but they will have events like 'Free Game Friday' or 'Half-Off appetizers Monday 5-8 PM'.  It's these types of events that will have audiences not only come on a busier time (Friday/Saturday), but also on the slower days (like Monday.).
It's not just video games being the main element that drives in audiences.  Some establishments offer karaoke or trivia night.  Others get even real creative with ideas like drag bingo.  Better yet, some bars have porn playing in the background (which is a REAL thing!).
Whatever outrageous idea bars have these days, there is this – it's an intriguing idea that distinguishes themselves from the competition.  One bar offers video game nights on Tuesdays while another one is playing porn on the big screen (which is, again, a REAL THING).  In an ever-increasing, competitive market within the hospitality industry, businesses must work harder to stay afloat.  They have to learn to handle the heat, both inside and outside of the kitchen.
If not, it may just be game over for them.