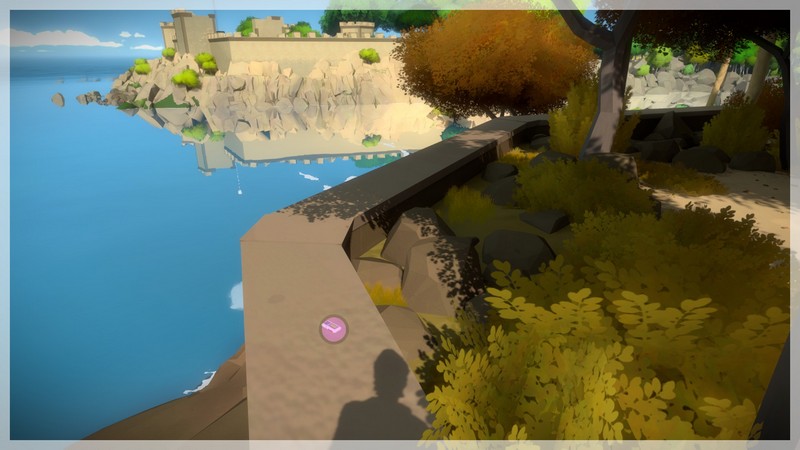 I don't have any more of my favorite audio logs from The Witness, but some of these audio logs still stick with me to this day.  There's something about these unique logs that go deeper than what the game presents to you.  It is then that The Witness becomes not just a challenging and complex puzzle game, but rather a deeper insight into the perplexities of life.  Whether the topic is on religion or science, each audio logs causes you to ponder differently about what you are experiencing within the game.  One of my favorite audio logs involves a long quote from a man named Russell Schweickart.
One of my favorite audio log features a long story from Russell Schweickart.  The passage is much too long, so you can refer back to the audio log here.  But rather than repeat the long and extraordinary passage, it's time to discuss the origins of it.
Russell Schweickart is a former NASA astronaut who was born on October 25th, 1935.  The audio log comes from Schweickart's article titled 'No Frames, No Boundaries', which is the same title for the audio long from The Witness.  Schweickart's published article provides a deeper explanation for how incredibly beautiful the earth is from the outside.  He spoke these words in the summer of 1974 in front of a bunch of scholars in Long Island.
Here's the basis of the story – Schweickart provides references to amazing destinations on the earth (Houston, the Astrodome, the invisible line separating groups within the Middle East) as evidence of how small the earth really is.  We familiarize ourselves with these destinations because we've known about them for so long.  After providing some infamous references, he brings us out of the earth and into space.  This is where he pulls us into a deeper connection with our planet.  His imagery of covering the blue and white thing with your thumb goes into detail of how every little thing that matters to us is right on that blue and white thing.  Poetry, joy, food, water, anger, love, history, games, and so much more lies within the blue and white ball covered by a thumb.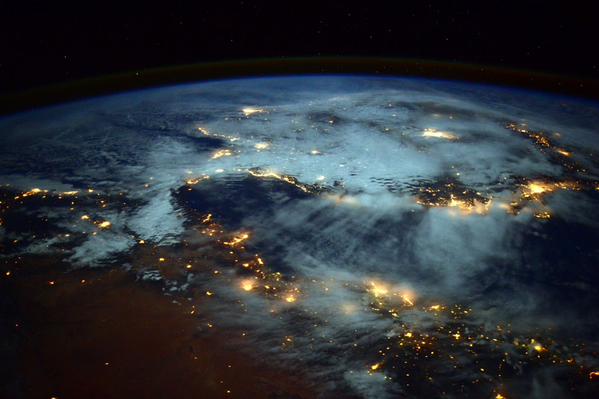 Schweickart's passage is incredibly insightful, providing a bigger picture of how small we really are on this ever-changing planet.  Even after playing through The Witness a few times, I keep coming back to this philosophical passage every now and then.  Listening to the audio log a few times really gave me a deeper perspective of Earth.
Think about this for a minute – we are sitting in a flying rock floating in space.  Earth is traveling 25,000 mph and ripping through space like a vacuum, yet there is NO sound whatsoever.  Sure, I may be just another human being writing in the Boston Public Library; but things get really mind-blowing when we think of how small we truly are in this changing planet.  Seeing pictures of our earth from space is one thing, but being out there – within the dark abyss of space – is a whole other journey itself.  When you have no frames or boundaries, you are experiencing the event as a whole.  This is when you have that goldfish bowl and you have no limits to what you are observing at this very moment.
No frames, no boundaries – the ultimate escape of viewing this spectacular moment as whole.  It's not enough to look through space pictures and see how vast our universe really is.  Getting yourself out of that blue and white thing in space really puts things in perspective.  Everything that means ANYTHING to you lies within that planet called Earth.
The craziest part about this moment?  It's not just your experience or mine.  This moment is for EVERYONE.  Every living species on this earth realizes that they are just a small spectrum to this complex and ever-changing phenomenon called Life.
Russell Schweickart's poetic passage summarizes the deep philosophy of what it means to be truly out there without any frames or boundaries.  This kind of perspective made me realize how truly small I as an individual on this floating rock that is flying 25,000 mph in space.  And yet, while ripping through space each day, society continues to advance forward around the world.
It's not just my experience or yours to keep.  In reality, it's EVERYONE'S experience here on Earth.