Here we are at the beginning of February and another Super Bowl has ended.  It was a tough game, but the New England Patriots lost to the Philadelphia Eagles 41-33.  The Patriots may have lost, but the amount of delicious food I had was definitely a WIN in my book.  We'll have to wait months later for the 2018-19 season to start.
Other than the insane number of amazing appetizers, there was another WIN that was entertaining for me during the Super Bowl.  This event took place during Half-Time Show that Justin Timberlake was showcasing.  During Timberlake's music number, he walked over to a section of the seats to sing near the people.  One lucky teen took a snapshot of the moment, only become the newest viral sensation.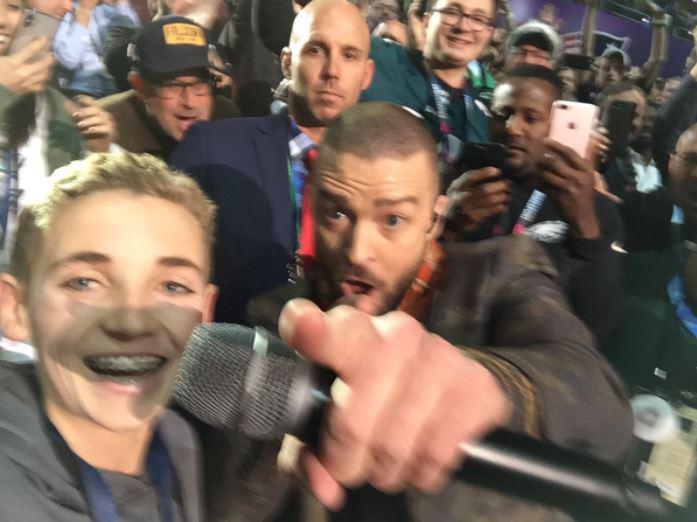 Meet Ryan McKenna – Thirteen-year-old seventh grader from Hingham, Massachusetts.  McKenna was the lucky teen seen trying to capture the epic moment on his phone.  He was seen on the Jumbotron busy fiddling with his phone (which it turned out, he was trying to get the camera going!).  After capturing the moment, McKenna sent out his picture to his friends and family.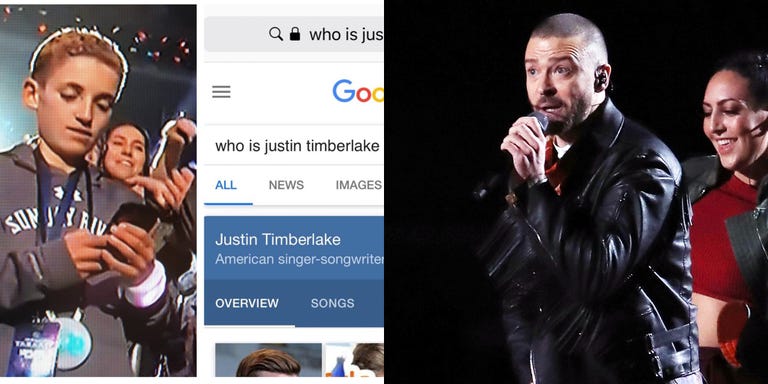 And just like that…Ryan McKenna's phone exploded with messages.  Messages from friends, families, acquaintances, and other people continue to flood his phone.  He became the talk of the town, even making an appearance on Good Morning America.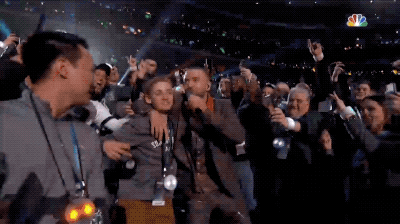 Both parties of this fun PR story got something out of it – Ryan McKenna got his famous snapshot with Justin Timberlake and Timberlake helped McKenna with that picture.  On a random note, it amazes me that thirteen-year-olds still know who Justin Timberlake is (Fun Fact: McKenna would have been at least 1 year old when 'SexyBack' was released!).  NSYNC may not have reunited during the Super Bowl, but we got this cool PR story out of it instead!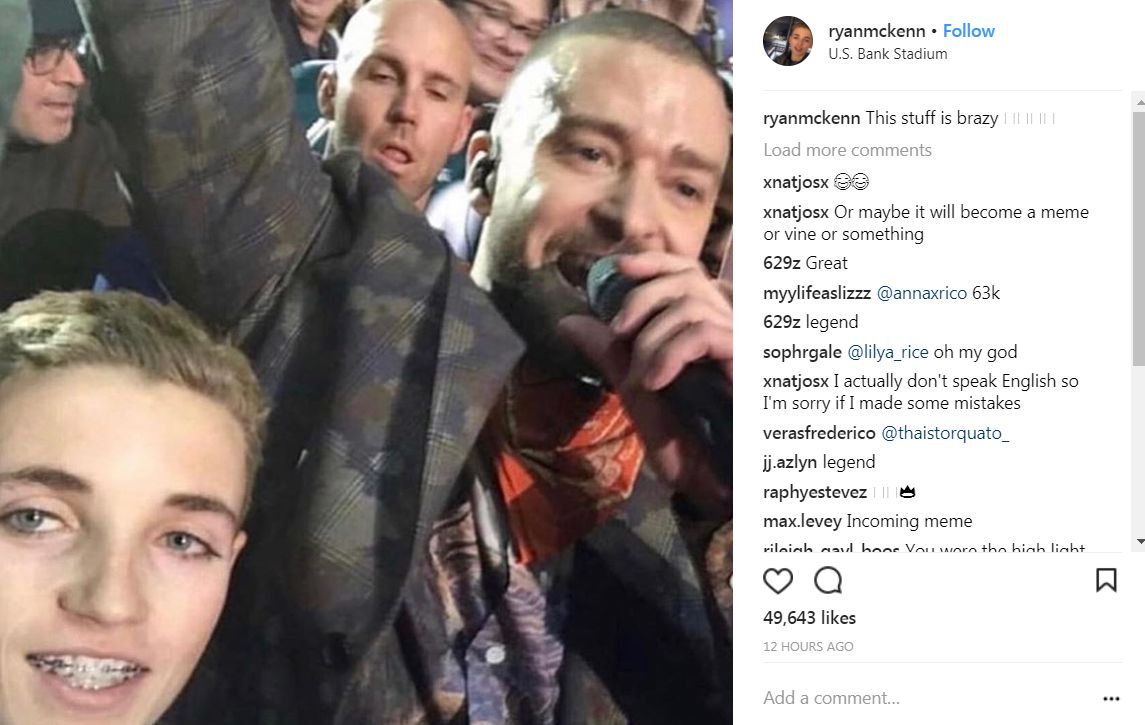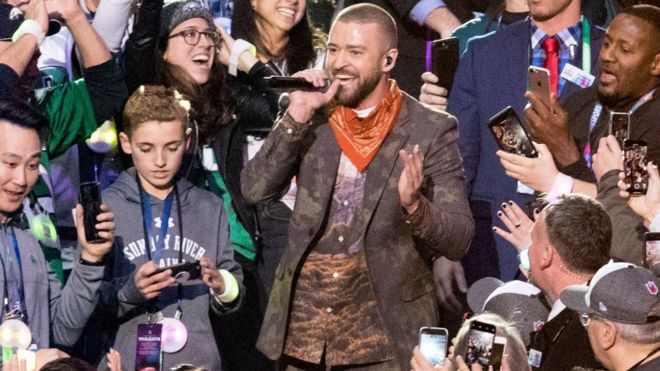 I'm usually not a fan of the Half-Time Shows during the Super Bowl, but this was definitely interesting to catch!  It's always fun to see random people gain their share of fame within the social media realm.  Better yet, social media is being used more and more to spread awareness of what is happening in your life; that's not really surprising, being that this has been going on for quite a while.  Nevertheless, it still makes for a great sports/music PR story.
Ryan McKenna is one of many personas hopping in on the social media fame craze.  He is just one of many notorious social media stars here in America.  Social media stars come in all forms and each one presents something amazing.
That's all for today's sports PR story.  For now, it's time for the New England Patriots to prepare during the off-season.