Every now and then I run into some unique products that provide some surprising benefits.  Products such as the Himalayan Salt Lamp or meditation app help consumers relieve the daily stress and anxiety they feel every once in a while.  In this rapid and chaotic age of technology, many people are feeling more stressed than ever.  This stress can cause problems with sleep, eating habits, work, social well-being, and overall health.
Sleep is one of the most important tasks of our biological agenda.  Getting enough shuteye is key to making the most out of your day.  Losing even a few hours and your day is sure to go sour due to a lack of energy.  A good bed, some comfy pillows, and a warm blanket will help put you into a good rest.  If the typical bedding products haven't been getting you to sleep well, then there's always…The Gravity Blanket.
The Gravity Blanket is a revolutionary weighted blanket aimed at helping with stress, anxiety, AND sleep.  It started as a Kickstarter idea back in April 26th and reached its financial goal in just one month (over 23,000 pledges donated over $4.7 million so far!).  Entrepreneur John Fiorentino initiated the project and his work has been featured in businesses like Mashable, Fast Company, Elle, Yahoo! Health, and many other media channels.
Here's the science – the Gravity Blanket is known as a weighted blanket, a special type of blanket that's engineered to be 7-12% of your body weight.  This aspect relaxes the nervous system through simulating the feeling of being held or hugged (FREE HUGS!).  Wrapping this warm blanket will help increase melatonin and serotonin levels while also decreasing levels of cortisol.  Increasing both melatonin and serotonin are key ingredients for improving your overall mood as well as promoting a restful sleep.
Better sleep is the main USP (unique selling product) for the Gravity Blanket.  Gravity will minimize any body movement so you will fall into a deeper REM cycle much easier.  With the perfect combination of ultra-soft microfiber and weighted feel, you'll be sure to fall right to sleep instantly.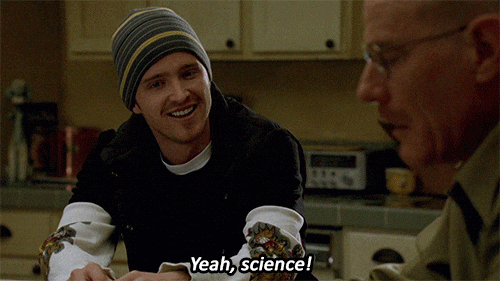 But the science doesn't stop there!  Gravity utilizes the power of proprioceptive input (also known as 'deep touch pressure stimulation'), a beneficial therapeutic method where you stimulate pressure points on the body.  These pressure points are linked to improve sleep, relaxation, and even mood.  Initiating these pressure points will reduce cortisol levels and produce more serotonin.
Gravity Blankets won't be shipping out until January 2018, but you can still get your pre-order in today.  If you're looking for a warm blanket with amazing therapeutic effects, the Gravity Blanket is something you should look into.  You can wrap yourself into a deeper sleep with the comforting Gravity Blanket.
This is really neat stress-combating product idea!  It reinvents the idea of a warm blanket by adding comforting pressure points that help you fall into a deeper sleep.  The therapeutic effects weren't what threw me into learning about this product, but rather, how they were incorporated with a blanket to make it weighted.  Turning the blanket into a weighted blanket makes the product that much more enjoyable and desirable as well.
In the end, the Gravity Blanket is a perfect case where a common product (a blanket, in this case!) was rejuvenated with fresh ideas to create something truly amazing.  The wheel was being reinvented, redesigned to take a unique shape to form some other purpose.  This should be a way of how we look at products or services.  Searching for original ideas means going back to the drawing board and understanding what made them so incredible in the first place.
That's why the Gravity Blanket knocked it out of the park as a unique product.  It was redesigned with some more benefits for the consumer to enjoy.  Who knows what other product will be cooked up in the near future.  Hopefully it will help combat the daily stress and anxiety we go through in life.