On this day, March 14th, a new type of blog surfaced WordPress.  The blog combined many elements of entertainment from different spectrums.  Television, movies, music, video games books, fashion, social media, cannabis, and other forms of entertainment were discussed throughout the course of the blog.  Slowly but surely, new features of entertainment would be added on throughout the years.  In some cases, those forms of entertainment would even mash up with various concepts of business.  This blog is currently known as… MakeSandcastlesNotWar.
MakeSandcastlesNotWar – The PR blog funneling you into the world of entertainment.  Every category of entertainment is mentioned yearly here at MakeSandcastlesNotWar.  There is always much being discussed on a weekly basis.
Today's post is truly a special one.  This day marks the third year (that's right, THIRD YEAR) since the creation of MakeSandcastlesNotWar.  The very post was published back in March 14th, 2016.  Since then, it was the beginning of one wild ride.
Here we are… three years later.  Three years of PR nightmares, PR miracles, marketing tactics, daily adventures, quotes, philosophy passages, TV criss-crosses, Summer Reading Series, product reviews.  Public relations, marketing, advertising, branding – all of it covered within a span of just THREE years here at MakeSandcastlesNotWar.  Whatever news is sweeping the nation, both the good and bad, it always ends up making for a great entry.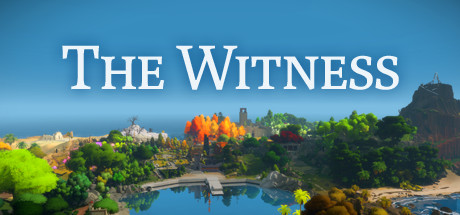 And to think that this whole blog kicked off with a look at Jonathan Blow's The Witness.  The Witness was a complex puzzle adventure game that had so much to offer.  There were so many mysteries to be found while roaming among every area of the game.
Just like the game itself, MakeSandcastlesNotWar featured its own mysterious posts waiting to be read every week.  Every week presents itself a new story, a new agenda for the type of flow you can expect to see.  Maybe there will be a slew of PR nightmares or various philosophy posts that will magically string itself somehow.  There's always some new exciting adventure happening each moment of the blog.
The journey continues even further just three years later.  More exciting adventures are on the horizon.  New PR nightmares will resurface into the media.  Other TV/movie criss-crosses are yet to be discovered.  There are even more intriguing books that need to be discussed in the future.  As we delve into the third year at MakeSandcastlesNotWar, you won't be seeing this blog slowing down anytime soon.
When you stop and think about how much has happen over that span of time, you realize how tremendous this creation has become.  What started as a small blog pertaining to typical trends ran itself into new and exciting territories.  There is no telling what form of entertainment will pop up next.
It's the readers, readers like YOU, that help make this happen.  Thank you for your interest in reading posts from MakeSandcastlesNotWar.  Your interests helped propel the blog even further, reaching new grounds as time goes on.
With that, it's time for next chapter as we dive into the third year here at MakeSandcastlesNotWar.  You can expect the typical category of posts and even MORE.  More PR nightmares, philosophy, reviews, TV criss-crosses, and other adventures are sure to come real soon.
All that is left to say is… Happy three years to MakeSandcastlesNotWar!