Before I get into this topic, I'd like to start with a story (STORY TIME!).  After a long day of work, I stopped by the dispensary to grab some medicine.  While heading close, I drove RIGHT past the turn I was supposed to go.  "Damn it!", I thought.  I was too excited about checking out the new place that I didn't make the right turn.  It wasn't until heading back the right way that I noticed these two small signs dug into the ground.
These signs were decorative in their colorful advertising, but they barely caught my eye at all.  I've passed by millions of billboards and sign advertisements in my life because of their magnificent size and intriguing messages.  Signs need to have some important message plus a decorative background if they ever want to capture the audience's attention (Drivers BARELY have a minute to even look at your sign let alone understand the message!).
This was something I had to ask about.  After finishing up my purchase, I casually asked if they thought about creating bigger signs for their store.  Their response?  The sign can't increase in size due to town/state regulations for advertising cannabis.
Let's take a minute to process this answer – town/state regulations, not due to lack of creativity or productivity, are what preventing audience's awareness of the medical dispensary.  We can provide lots of billboards or sign advertising for alcohol, yet cannabis still gets shooed away from the spotlight.  Looks like Rudolph can't be joining any reindeer games (too early for Christmas, I KNOW!).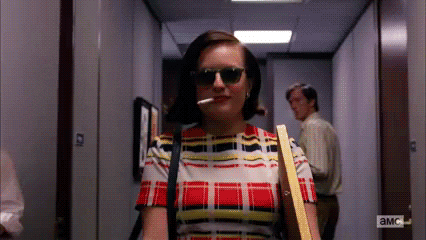 But seriously folks, this poses a serious problem for the advertising community.  All the Don Drapers and Peggy Olsons won't be able to create the best signs and billboards for the cannabis industry.  I'm not saying we need a huge billboard sign over the highway, but it has to attract the most attention in the best way possible.  Here's some recommendations that other signs should follow:
10 Feet Per Inch Rule
A good rule of thumb for letters in signs is 10 feet per inch of letter height.  One letter that is 9 inches would be readable for drivers seeing it at 90 feet.  The higher the letter inch, the more distance it will tap into within its designated area.  More distance means more foot traffic will become aware of your billboard or sign.  How else can you expect potential customers to check out your so-called "strain of the week" if they don't see the sign while driving?
Color the Sign
Signs need to be COLORFUL and utilizing the right colors will attract drivers' attention.  Whether it's a basic white and black combo or a combination of primary colors, presenting the message with a nice background will make it much more appealing.  Put in the wrong color mix for your messages and your audience will be completely turned off because they can't even read it.  Coloring that white space of nothing the right way determines whether your sign or billboard advertisement was successful.
HIGH Height
Patients are looking for where the HIGH-quality medicine is, so the sign needs to be HIGH enough for them to find (get it? Signs HIGH enough to find HIGH quality cannabis?).  If they don't see the sign or billboard, then no attention has been caught and they will keep driving.  Driving requires a lot of hand-eye coordination and attention, so audiences barely even have time to even see your sign let alone actually stop and read it.  Rather than having it dug onto the cold cemented ground, your sign has to spring HIGH enough so that the driver sees it through their window (I can't stop with these weed puns today!).
So there you have it — correct letter size, colorful backgrounds, and a tall height are some tips for creating a great sign or billboard advertising.  Attracting driving audiences can be very tricky since they are too busy driving to their next destination.  Capturing potential audiences during their daily errands is a clever advertising tactic that works IF you create the right sign! With these helpful tips, I'm sure you'll create your own magnificent sign/billboard for your cannabis dispensary or whatever role you play in this booming industry.