Happy Halloween, fellow readers!  No new PR news or anything of the sort, being that I will be too busy celebrating Halloween.  Instead, I figured its time to review some of the best horror TV series/movies to check out today.  Whether you've come back from trick-or-treating with your friends and family or just staying in the whole night, this is the time for some scary content.
Here are some of the best TV series/movies to check out this Halloween:
American Horror Story: Apocalypse
The eight season of American Horror Story brought audiences into the world of doom and gloom in this apocalyptic-themed chapter.  Michael Langdon, the child born in American Horror Story: Murder House, is known as the Antichrist of the world.  After the apocalypse went down, many characters find themselves victims into the hands of Michael Langdon.  Many former characters from previous seasons return on screen as we gather more clues about Langdon's plan.
With no allies in sight, Michael Langdon now must find more people to do his bidding.  What is Michael Langdon's next plan?  You can find out how it goes down on the next episode tonight at 10 PM on FX.
Halloween (2018)
Almost forty years after the first film, the eleventh installment of the Halloween franchise has been released.  Jamie Lee Curtis returns in her role as Laurie Strode as she prepares to face Michael when he returns to Haddonfield, Illinois.  Forty years later and the battle still reigns on for Laurie Strode.  Be sure to check out Halloween at your latest movie theater this year.
The Haunting of Hill House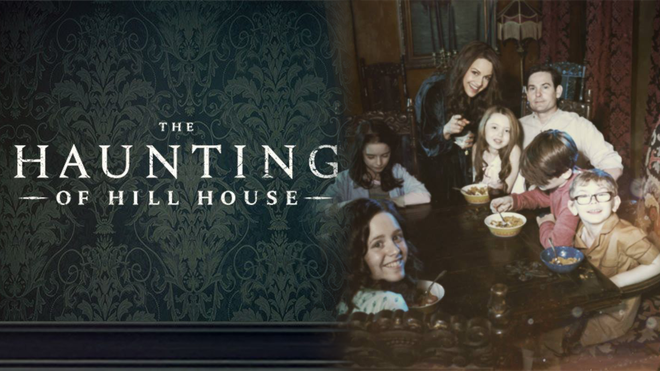 If binge-watching series on Netflix is your idea of a good Halloween night, definitely check out The Haunting of Hill House.  This Gothic horror series is an incredible ode to Shirley Jackson's famous novel.  The Crane family reunite twenty-six years later, with their personal demons still by their side.  It's a creepy series that comes with a surprising twist that could have you re-watching it again.  Definitely check out The Haunting of Hill House on Netflix.
Haunted
Another interesting horror series out is Haunted.  Haunted tells various tales of people's paranormal experiences they have had in their lifetimes.  Some of these participants are still haunted by their demons to this day.  From ghosts to scary demons, viewers are taken into the bizarre world of the supernatural.  When your browsing through selections on Netflix, Haunted will definitely be a good choice for the night.
That is all for today.  Have a wonderful night and check out these amazing series for a spooky Halloween night.