PlayerUnknown's Battlegrounds (A.K.A. PUBG) has become one of the most popular games since releasing last March.  I played the game while vacationing with family in Atlanta a few months back.  It's a great online battle royale game where you drop from a plane onto an island; from there, you scavenge for weapons that would help eliminate the other players.  Each round consists of 100 people onto one island that quickly becomes smaller as more players are eliminated.  The goal is to become the last player standing by the end of the match.
Even after dying multiple times, I still enjoyed playing through each round.  Its full of action and prompts you to pay attention to where your enemies are.  One false move and you could be sniped instantly.  Every player is for themselves in this heated battle royale match.
Besides PUBG, another game I check out was Fortnite Battle Royale.  Oddly enough, Fortnite Battle Royale seemed a little too similar to PlayerUnknown's Battlegrounds.  In fact, Fortnite Battle Royale is known to be too familiar to the point that it is currently being sued.
PUBG Corporation is suing Epic Games (company behind Fortnite) over copyright infringement.  The studio asked a court in South Korea whether or not Epic Games copied its intellectual property.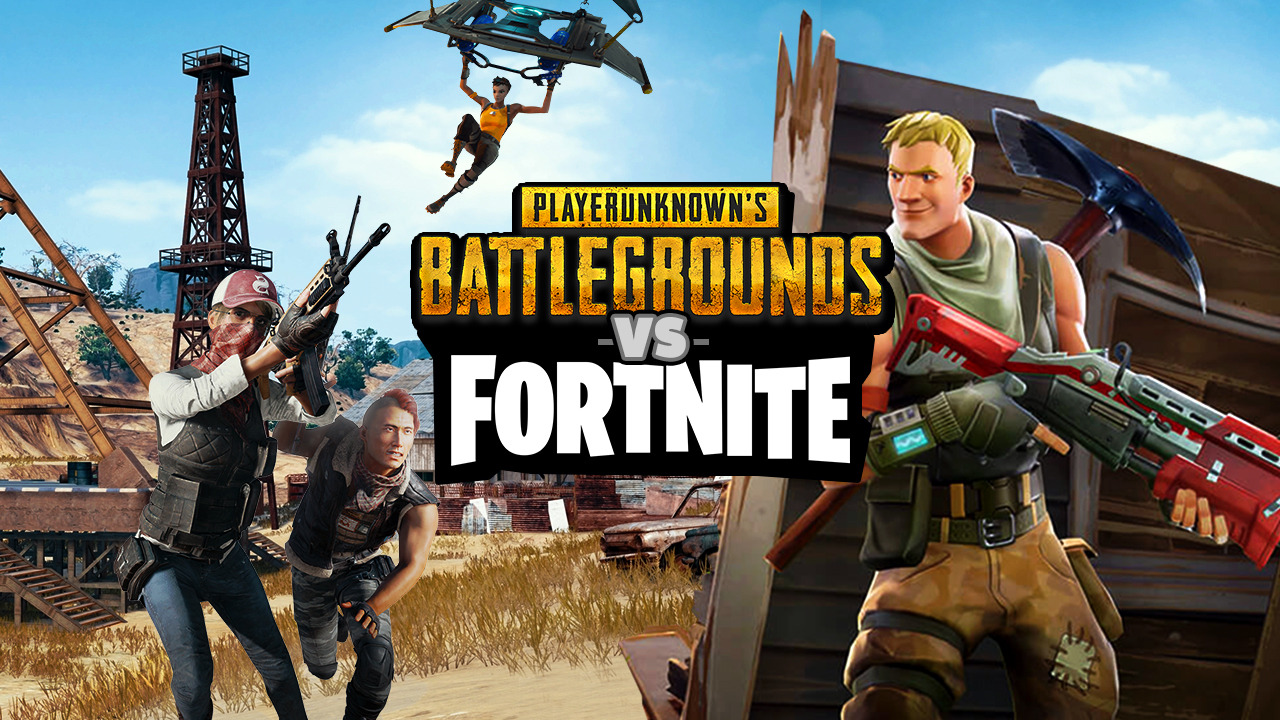 Both PUBG and Fortnite have become wildly popular since they released.  PlayerUnknown's Battlegrounds won multiple awards including Best Multiplayer Game (35th Golden Joystick Awards), Action Game of the Year (D.I.C.E. Awards 2017), and even eSports game of the year (2018 SXSW Gaming Awards).  Ever since Epic Games created Fortnite Battle Royale, the game was bought more times than PUBG.
It's no secret that PUBG and Fortnite have been in competition since last year.  The two games are so familiar to the point that PUBG Corporation is looking to sue for copyright infrigement.  Two popular battle royale games have become tangled into one PR nightmare.  Their audience won't be turned off by the nightmare, being they have been discussing this inside joke around the internet for quite some time now.  Nevertheless, it will be interesting to see where the wind blows with this story.
While this PR nightmare may not cause as much damage for the games themselves, it will be intriguing to see what happens for both companies.  Who knows, this lawsuit could hurt both parties in the long run.  Ironically enough, it is as if PUBG Corporation and Epic Games have placed themselves in their own battle royale match.
Whatever the case may be, only one company will survive this video game PR nightmare.  Even with the nightmare happening, PUBG and Fortnite will continue to soar in popularity.
So who will survive this battle royale match – PUBG Corporation or Epic Games?  Only one company will make it out of this PR nightmare alive.