Airline companies dealt with some major PR nightmares this past year.  United Airlines faced backlash over their sexist dress code (read more on that here) and their airline representatives even used unnecessary force to a poor passenger on the plane (check out that horror story here).  It seems as though some of companies just can't get with the times these days.
As the years go on, there is always some new societal norm that people are following these days.  Southwest Airline is dealing with the new norm of service animals for emotional support.  Their newest policy allows people to bring in – wait for it – miniature horses.
That's right, people – miniature horses are now allowed onboard as service animals.  The policy kicks in next month, including mini horses to be brought onto the plane.  Other than miniature horses, passengers will be allowed to bring in a cat or dog as well.  Some animals that won't be allowed on the flights include insects, rabbits, spiders, rodents, and even ferrets.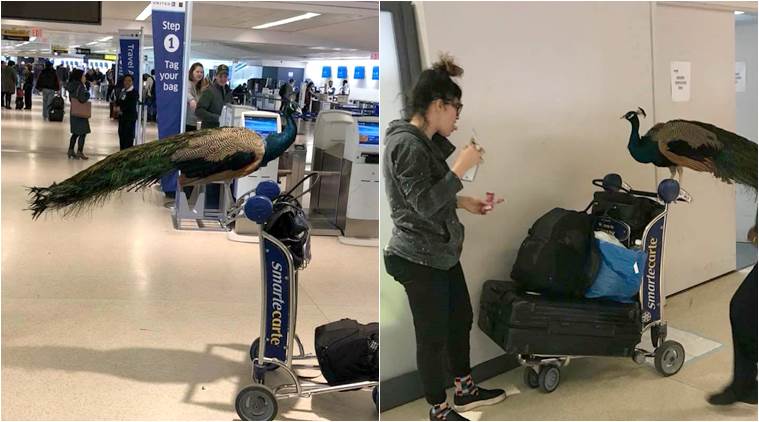 Before this was announced, other airline companies initiated their own policy for service and emotional support animals.  Back in January, United Airlines rejected a woman's effort to bring a peacock onto her flight that would be her emotional support bird.  Delta Airlines changed its policy in January after seeing an 84% increase in incidents of animals biting and urinating since 2016.
This certainly makes for a bizarre PR miracle for the people.  On the one hand, passengers can bring in miniature horses as their service animal onto the plane; but that policy could pose as a serious risk for other passengers onboard as well.  Not only could they do physical harm to other passengers, but they could affect those who are allergic to horses also.
But think about this for a second – an airplane is certainly not a place for animals at all.  An airplane is a small, dark, cramped mode of transportation with very little wiggle room.  Those service dogs, cats, even miniature horses won't be too happy with the amount of leg room they have to wander around.  Miniature horses were meant to run free in the open field, not tied up onto a metal armrest of an airplane.
Service animals can be helpful at times; but in this case, an airplane certainly isn't a safe place for both human beings and animals alike.  Some passengers are deathly allergic to animals and those animals aren't too happy being tied up in a cramped airplane.
In the end, we will have to see how this PR miracle plays out for Southwestern Airlines and its passengers.  Who knows, this PR miracle could become a nightmare in disguise.  We will have to catch up to with Southwestern Airline later on to see how it plays out.
With that, you can enjoy life more knowing that you can bring your service miniature horse onboard an airplane flown by Southwest Airline.