Last Tuesday was the season finale of American Horror Story: Cult.  It's been more than two months since we dived into the cult theme for this season's chapter.  We dealt with creepy clowns, crazed neighbors, bouts of betrayal, brutal acts of revenge, and one insane cult leader.  Other than the crazy cult that Kai initiated, we dived into the true horror stories of bizarre cult leaders of the 20th century.
Let's start with a quick summary of what went down during the finale:
Summary
We start the story 11 months later where Kai is in a maximum-security prison (more on that backstory just a bit).  Kai connects with members of the prison, increasing his army for his revolution.  He has more members doing his bidding, including employees of the prison as well.  While in the prison, Kai has been planning to kill Ally once he gets out.
In the next scene, we go back to the event where Ally catches Speedwagon.  Ally realizes that Speedwagon was the mole of Kai's group and proceeds to kill him.  Meanwhile, Kai bands his group together for a plan to massacre one-thousand pregnant women.  A SWAT team storms through the Anderson basement, disrupting their plan and taking Kai away (this is how Kai was sent to the maximum-security prison in the first place).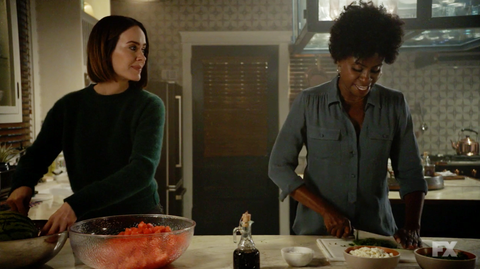 Months after the SWAT raid, Ally reveals to Beverly that the FBI recruited her as an informant in order to capture Kai.  It was Ally who turned Kai over to the authorities in the first place.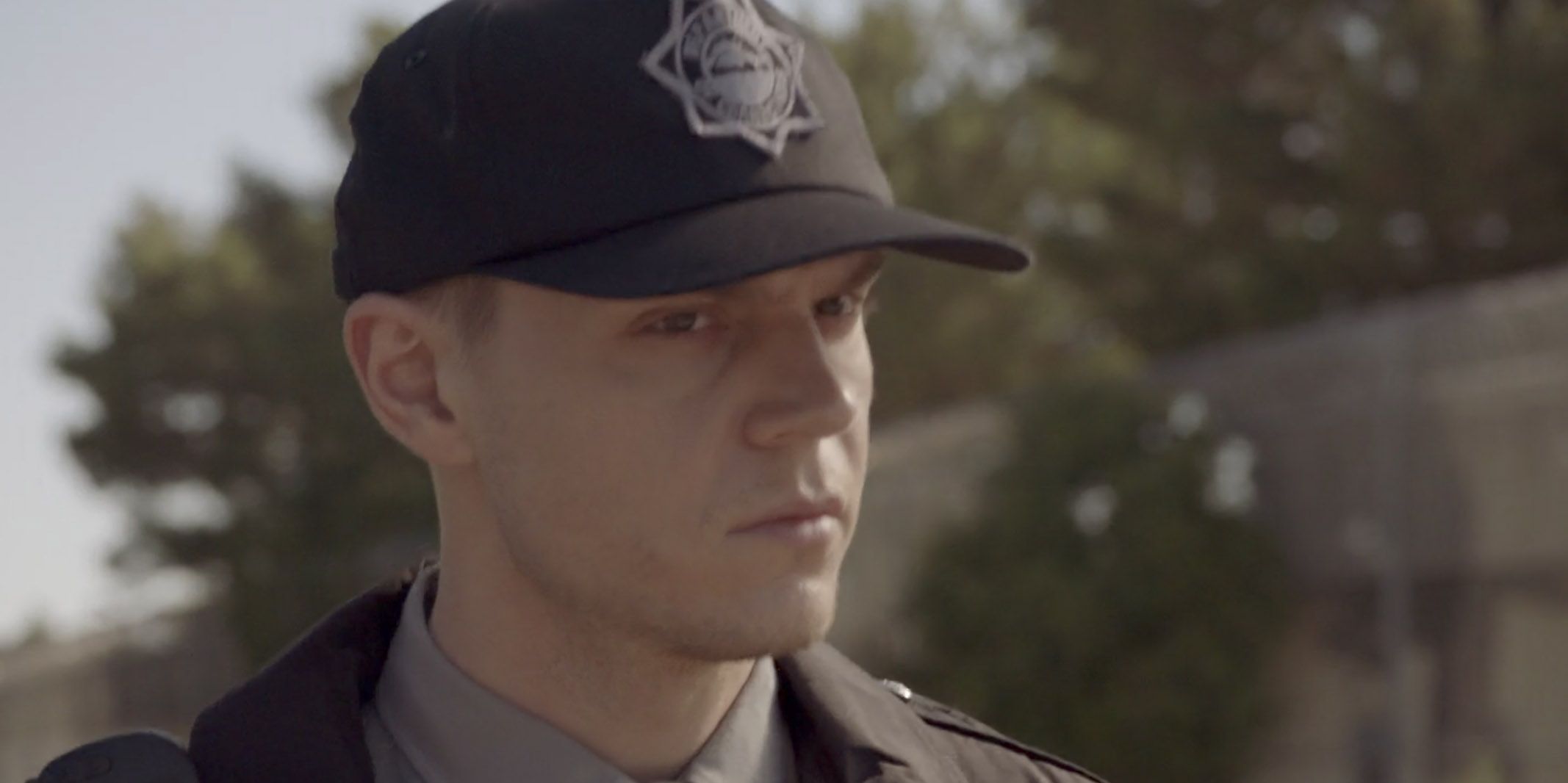 Kai later escapes from the maximum-security prison, only to infiltrate a televised political debate between Ally and her opponent.  He tries to kill Ally with his gun, but failed to because the gun was unloaded.  Beverly later shoots him in the skull.
After her political debate, Ally ended up winning the Senate seat of Michigan.  The finale ends with Ally donning an emerald SCUM cloak as she heads off to her next meeting.  Surprise, surprise – Ally became a part of Bebe Babbitt's group to change the system.  That surprising twist marks the end of American Horror Story: Cult.
Final Thoughts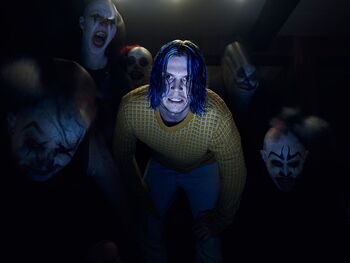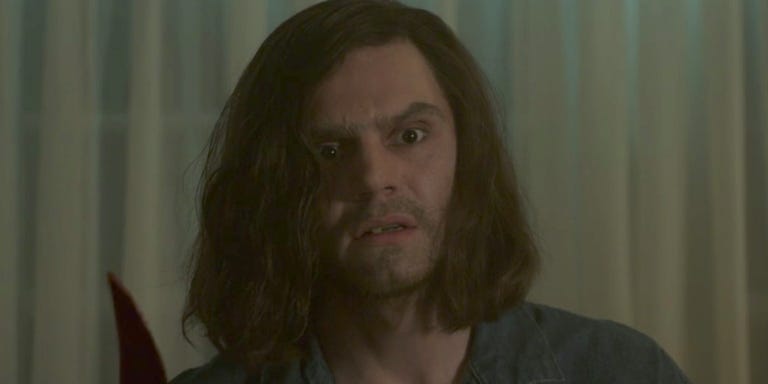 This season dove into the themes surrounding a cult.  Kai Anderson, as well as other crazy cult leaders that were featured on the season, revealed some shocking insights about what a cult does to human beings.  As insane as the messages were, people still blatantly followed the leader's every word.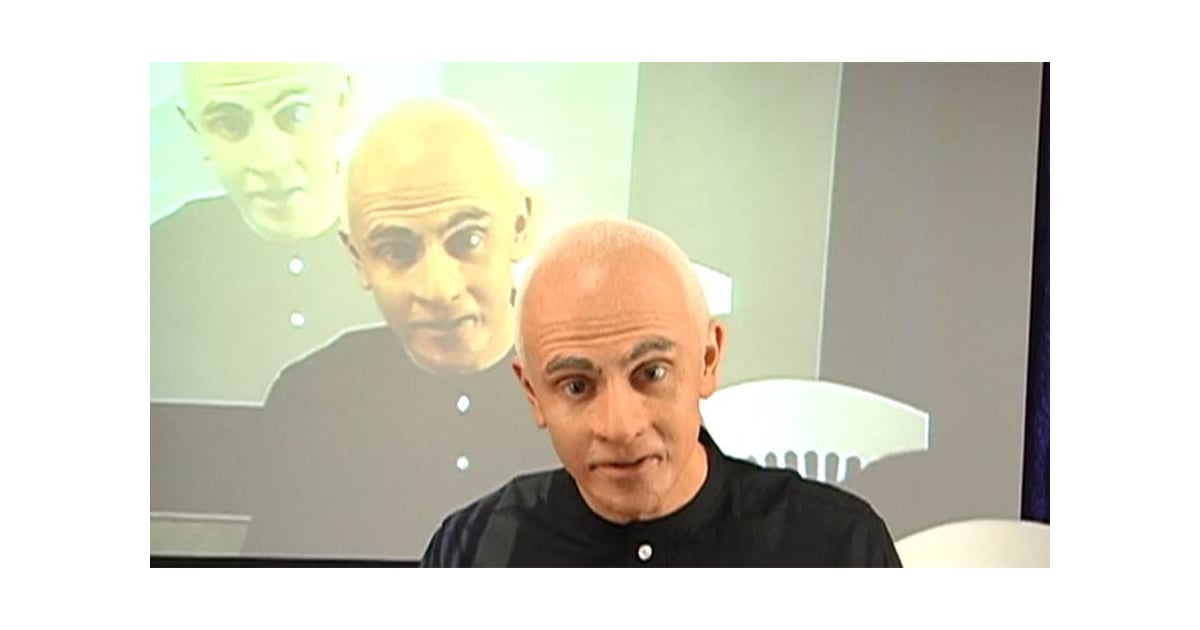 Some people are truly lost in the world, seeking for some guidance or hope that an answer will come to them.  When they are truly desperate for their answer in life, human beings will follow some divine figure that could provide them the results they are searching for (beggars can't be choosers you know!).  Some individuals joined a cult out of fear or anger that they have felt for a long while.
That fear/anger has been bubbling underneath the surface, waiting to explode at any minute.  The real event happens when those few individuals with those same thoughts band together to take action over their problems.  Kai's members joined the cult based off of the same fear/anger they felt after the November 2016 elections.  After Donald Trump was elected, the group decided to take charge on this new world they were living.
Many notorious cult figures, like Kai Anderson, made their mark on the world because of their revolutionary ideas.  Their hospitality, smooth charisma, determination, and ambition made them the valued leader of their community.  Some of their demands were disturbing, yet people blindly followed orders.

As insane as their movements were, you have to admit that their community had some detailed tactics.  Whether it was Hitler's strategy for the Third Reich or Charles Manson's 'Helter Skelter' movement, these cult leaders came with some meticulously detailed plans for the world.  They were all planning something BIG for the nation and that plan went into extreme details before carrying them out.
In the end, American Horror Story: Cult gave us a disturbing glimpse into the world of cults.  There were no supernatural elements this season, yet the cult them was frightening enough.  All of the main members joined Kai's cult out of the increasing fear after the 2016 elections.  Donald Trump nor Hillary Clinton were the main stars of the season, but the series definitely worked around these events.
And with that, I can conclude that I'm done joining the cult and I'm ready to see what the next adventure brings us next season.