Welcome back readers!  Good to be back to writing after my short holiday break.  My 4th of July week was full of fireworks, food, and some outstanding American made pre-rolled joints.  This was a perfect week to kick back from writing for a bit to celebrate this amazing country.
Now that I'm back to my regular writing schedule, I figure its time to take a look at another title for summer reading this year.  Last time I took a look at Angels in America, an epic play about the symbolic, yet horrific look at the AIDS crisis and the gay men enduring personal hardships during the 1980s.  Our next title takes us away from the hustle and bustle of 1980s New York City and into an abandoned house on a hill.  Four people arrive at this tattered and dark house to search for evidence of supernatural occurring.  This novel is called The Haunting of Hill House.
The Haunting of Hill House is a gothic horror novel written by Shirley Jackson.  It was published in 1959 and is considered one of the best literary ghost stories of the 20th century.  Most of the events take place in Hill House, an eighty-year old mansion built between many hills.  Hill House was built by Hugh Crain, who passed away years ago.
Four main characters stay in the Hill House for the weekend – Dr. John Montague, Eleanor Vance, Theodora, and Luke Sanderson.  Dr. John Montague is an investigator of the supernatural who invites the guest into the Hill House.  Eleanor is the shy young woman who resented living as a recluse caring for her demanding mother.  Theodora is a bohemian, flamboyant artist.  Luke Sanderson is the young heir of Hill House, acting as the host for the others.
A few minor characters come in later during the novel.  Mr. and Ms. Dudley act as caretakers of Hill House, yet they refuse to stay in the house during the night.  Ms. Montague, Dr. John Montague's wife, enters the house for the weekend with Arthur Parker to help investigate the house.
Many creepy and eerie occurrences happen over the duration of the novel.  One such disturbing aspect is the way the house was constructed.  Hill House was constructed with a few unique modifications that caused the characters to lose their balance every so often.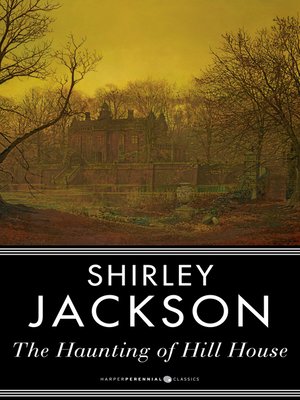 This was definitely a creepy novel to read.  Each character had their own quirks, which made this horror story even more exciting.  They each came with their own agenda, only to be disturbed by the haunting each night.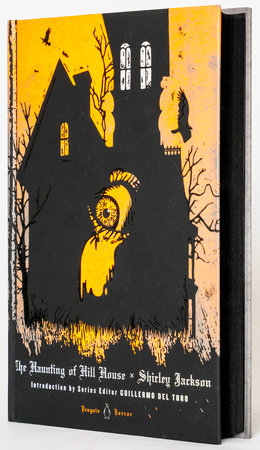 If you're looking for a creepy Gothic horror story to read this summer, definitely check out The Haunting of Hill House.  It is filled with supernatural haunting, kooky characters, and one strange house on the hill.