Recreational cannabis dispensaries will be opening up in the legal states next year.  States like Massachusetts, Maine, and even California are gearing up for the so-called 'green rush' that will be hitting the streets.  It's been more than a year since four more states became 420-friendly for recreational use.
What's most important to keep watch of is California's colossal cannabis rush.  California's recreational dispensaries are opening in January (six months earlier than Massachusetts!) and they have been working for over year to get things ready.  Cannabis played a major role in modifying California's culture as a part of the United States.  It's crucial that California rolls out the reddest of red carpet for the 420 audiences next year.  Many audiences, especially visiting tourists, will be traveling down to California to take their piece of the notorious OG Kush.
California is working diligently to finalize all of the licensing for the dispensaries.  Various dispensaries are set to open in January, while some still have to jump through a few more hoops to get business started.  One business is looking to open up their cannabis shop in a unique location – a hotel lobby.
Lord Jones, a weed edibles maker, is looking to open up a cannabis shop in The Standard Hotel on the Sunset Strip of West Hollywood.  The small cannabis shop would feature products from delicious treats infused with THC to healthy topicals like lotion.  Even better – they may ben able to sell ACTUAL cannabis that you could smoke!
Imagine that – a small shop in the hotel lobby featuring some amazing cannabis products to choose from.  You could stop by to buy a pre-roll of a nice sativa strain like Moonshine Haze during your trip in Los Angeles.  If you're coming back after a long day, why not go in and purchase some Bubba Kush flowers for the nightcap?  The possible scenarios for this genius marketing idea are ENDLESS!
Providing a small cannabis shop in The Standard Hotel would be killing two birds with one stone – on one hand you're marketing the product for the guests (that being the cannabis products!).  On the other hand, you're also promoting the place that the cannabis is being sold at.  Two marketing mixes are being utilized for one amazing strategy happening in West Hollywood.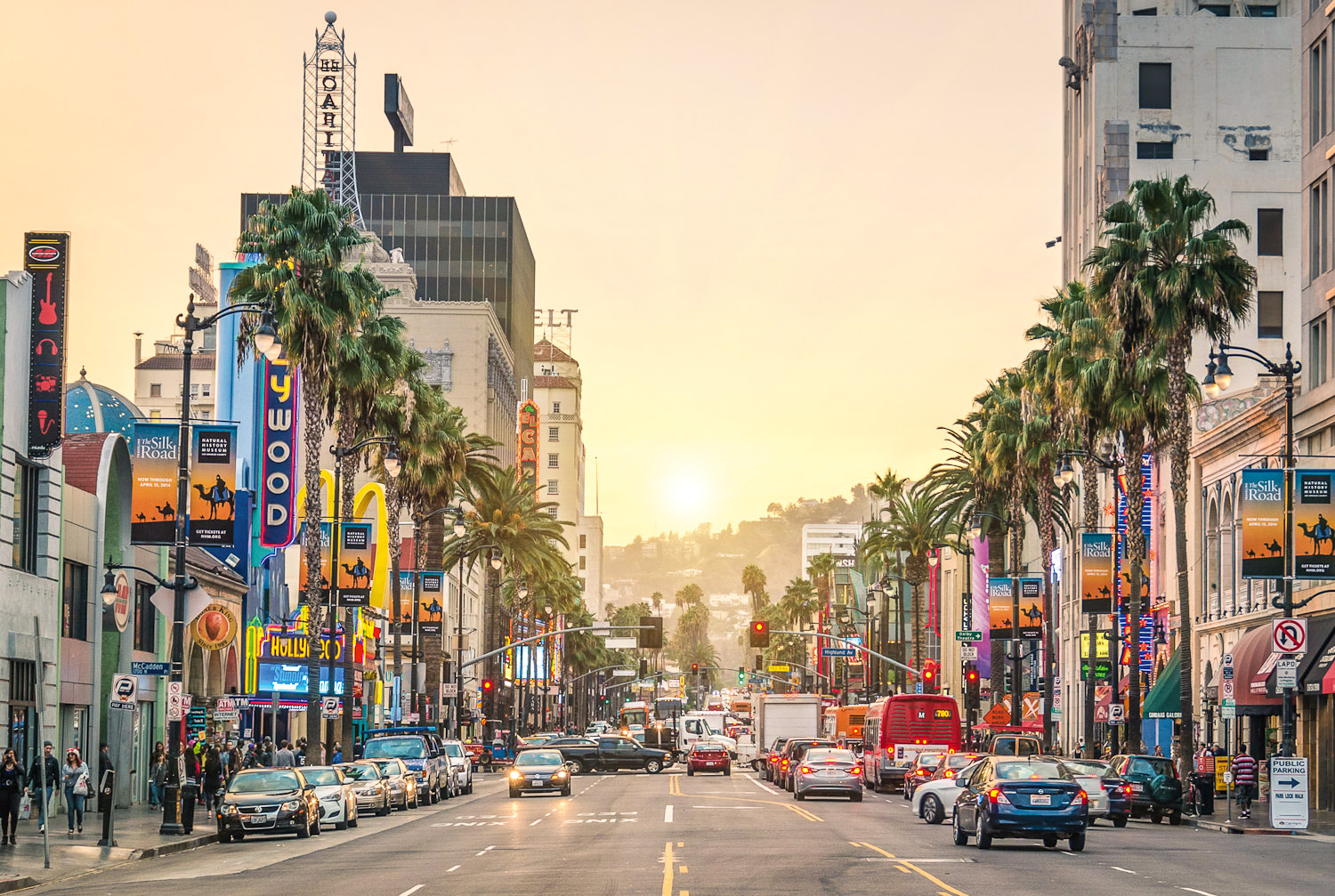 While this marketing tactic would bring about a great PR miracle for the Standard Hotel, there are some obstacles that we have to overcome before anything happens.  West Hollywood is still currently in the process of approving its license procedure.  Even after West Hollywood gets its licenses squared away, the Standard Hotel would ALSO need a state license (due to California's dual-licensing program).  Before we can even see this marketing/PR tactic in play, we must jump through some legal hoops in order to open the hotel lobby cannabis shop.
Even still, this would be an incredible idea.  It's nestled on 8300 Sunset Boulevard, which is nestled right on the legendary Sunset Strip.  Hollywood is known for its entertaining tourist attractions and West Hollywood reels in some audiences as well.  What's also intriguing to point out is that West Hollywood is one of many gay neighborhoods of California (others include Hillcrest neighborhood in San Diego and The Castro neighborhood of San Francisco!).
As a PR pro, I thought this was a fantastic concept.  Cannabis trends have been booming since legalization has been sweeping the nation.  It's important to utilize all aspects of the marketing mix with cannabis.  Even with these complicated legality issues between the state and federal government, we should figure out other ways to sell cannabis.  Dispensaries are wonderful and all, but we shouldn't narrow our marketing mix to just one type of place.
How about a trendy nightclub in Los Angeles that features VIP dab stations?  Or a luxurious spa on Beverly Hills that feature THC-infused bath bombs?  These scenarios CAN become a reality, folks!  We shouldn't let frivolous legality roadblocks prevent us from becoming more creative about how we market cannabis products.  The place of the marketing mix shouldn't just be around dispensaries; instead, we need to brainstorm every kind of place where cannabis would be most useful.
With that, I hope that the plan really goes through.  Providing cannabis in a place like The Standard Hotel would be the start of how we utilize where we can provide cannabis.  Dispensaries are amazing and all, but it's going to take more creative ideas from the marketing mix in order to raise awareness of the product.  Whether it be a trendy nightclub or opulent spa, cannabis should be promoted in every sort of place possible.
Hopefully we'll be able to purchase Blackberry Kush pre-rolls at hotel lobbies in the near future.