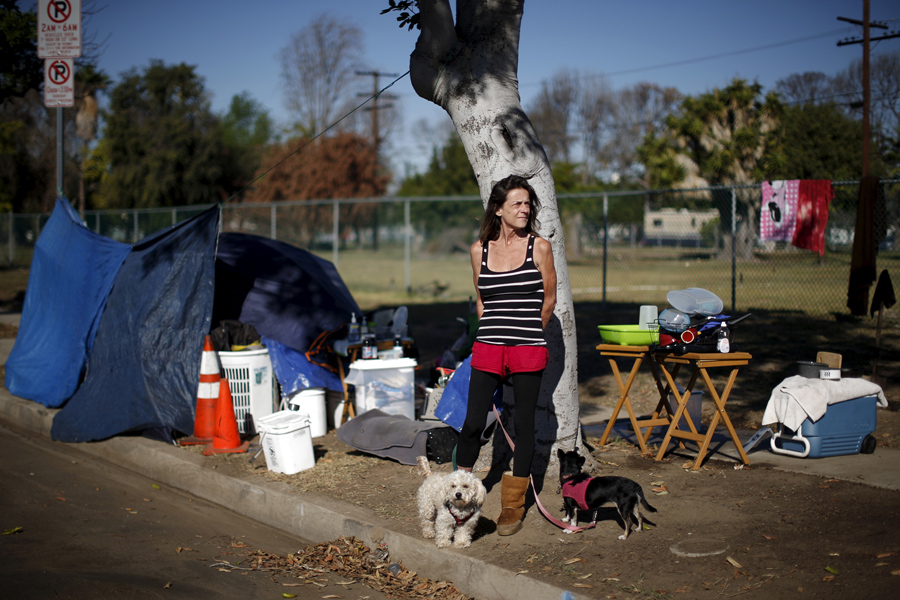 Homelessness is a widespread problem around various cities in America.  Hundreds of thousands of homeless people wander among the streets searching for place to crash.  It has been an on-going problem for decades, especially in the state of California.
More than a quarter of the homeless population in America currently live in California.  Out of all of the major cities in California, Los Angeles is the epicenter of the homeless crisis.  Even with more programs implemented, the homeless population continues to be on the rise.  San Diego is changing the game with their unique work program.
The Alpha Project for the Homeless is a non-profit organization that runs on 3737 Fifth Avenue in San Diego.  They hire homeless people for a new work program where they help clean the downtown area.  At the same time, they are also helping the homeless get back on their feet.
It's a pretty simple process – a van comes around to pick up workers at a specific location.  Workers are paid $11.50 an hour cleaning up trash around the streets.  They work all day cleaning up the streets and receive their pay after the job is finished for the day.  Similar programs like The Alpha Project already exist in other cities such as Chicago, Denver, Portland, Austin, and even Seattle.
This is a WIN-WIN situation for both parties – homeless people get paid $11.50 an hour cleaning up the streets of San Diego (all while feeling good about their productivity) and San Diego ends up looking a lot cleaner in the process.  After laying around in the temporary shelter doing nothing for a while, getting outside to clean up the streets will spur some motivation in these employees.  It's a simple job for people who need that push back into reality.
There's an old Chinese proverb that goes like this: Give a man a fish and you feed him for a day.  Teach a man to fish and you feed him for a lifetime.  In this scenario, we are teaching homeless people how to fish rather than giving them a fish.  Giving them money may help them for the day but giving them a JOB will help them for a lifetime.  Rather than solve the long-term problem with a short-term solution, we should just figure out the long-term problem instead.
Organizations like The Alpha Project for the Homeless help teach a man to fish rather than giving them a fish.  In this sense, the homeless people are learning how to take care of themselves rather than have people assist them through basic tasks.  They need to get their pride and dignity back in order to become a more productive member of society.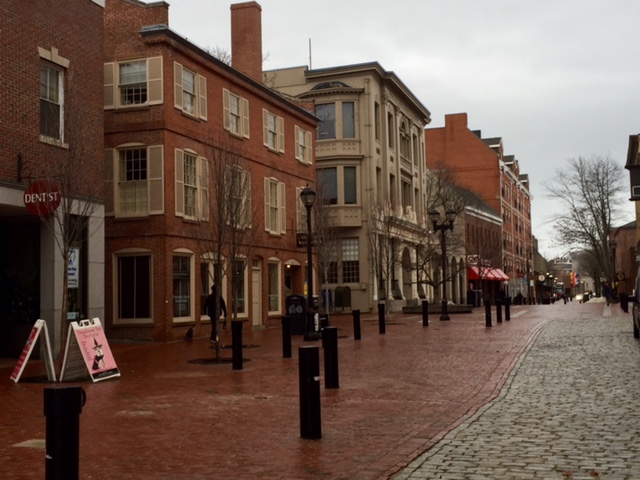 In the end, San Diego is going above and beyond the call of duty in taking care of the homeless.  Homeless people need a productive job rather than another quarter thrown into their cup.  Providing them with a job to clean up the streets (or any job for that matter!) will spur up that spark of pride and dignity they lost earlier.  Cities like Boston or Salem should take note of this interesting project if they want to deal with the homeless crisis the right way.
Productive jobs, not free money, will help eradicate the homeless crisis.  You have to teach a man to fish not give them a fish.