Running a regular bar just doesn't cut it in 2018.  You have to really get creative on strategies for a unique feature that would draw a big crowd.  Rotating craft beers and special cocktails can only get you so far, but the real trick is keeping your customers around longer.
To combat this common issue, many bars or restaurants established fun events happening each week.  Various tactics restaurant businesses have used live music, trivia, board game night, food truck pop-ups, open mics, video game night, and even drag bingo.  Restaurants have become much more creative in marketing their business now than they did 20-30 years ago.  Selling food and beverages (especially alcohol!) are the obvious building blocks to a successful restaurant, but now you have to go BEYOND the call of duty to satisfy potential customers.
The Millennial demographic produced a series of  challenges for restaurant businesses –a desire for more craft beer rotations, creative food options on the menu (like kale salad or avocado toast!), and social events to bring people together.  Boston is always knocking it out of Fenway Park when it comes to trending bars and restaurants in the city.  A couple of Boston neighborhoods are getting a special bar that involves…WAIT FOR IT…Axe-throwing.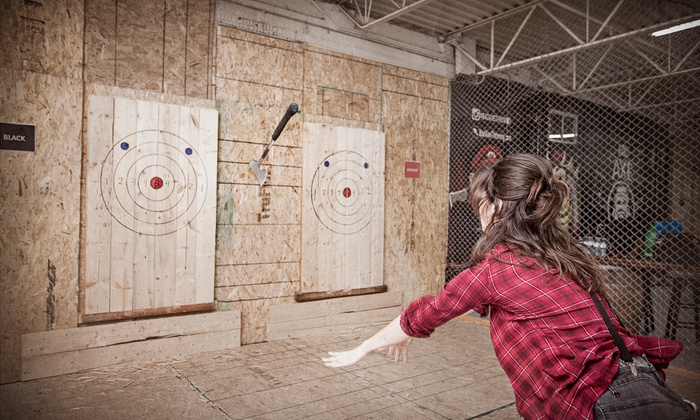 Yes, people – AXE-THROWING bars are coming to the Boston area!  Philadelphia-based chain Urban Axes is opening a shop in Union Square of Somerville.  The location will provide a bar and is able to fit 80-100 people at a time.  There will be multiple throwing areas for your party.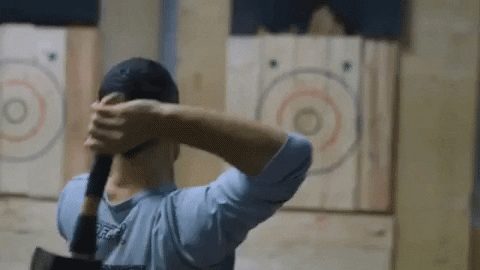 Each player throws 1.5-pound hatchets at wooden targets marked with a bulls-eye.  Players throw axes and try to reach as close to the bulls-eye to score as many points as they can.  Before the game starts, players start with safety and instructions from one of the main "axeperts" in the house.
Urban Axes opened in 2016 and they currently have locations in Philadelphia and Austin (Baltimore will be open on March 15th).  These existing venues don't serve food, but guests are welcome to bring some of their own.
Other than Urban Axes, Revolution Axe Throwing will be opening this April.  This axe-throwing venture will be opening up on 69 Norman Street of Everett (near Nightshift Brewery, Short Path Distillery, and Bone Up Brewing!).  There won't be food at first, but they are getting their beer and wine permit for the business.  Norman Street has become a growing gem for the city of Everett, so this area could get interesting this year.
This idea sounds absolutely amazing.  Like David Ortiz knocking out another grand slam out of Fenway Park, Boston knocked out another grand slam with this incredible business concept.  Axe-throwing enthusiasts will be flocking to Somerville and Everett this summer.  2018 will surely be the year of axe-throwing bars.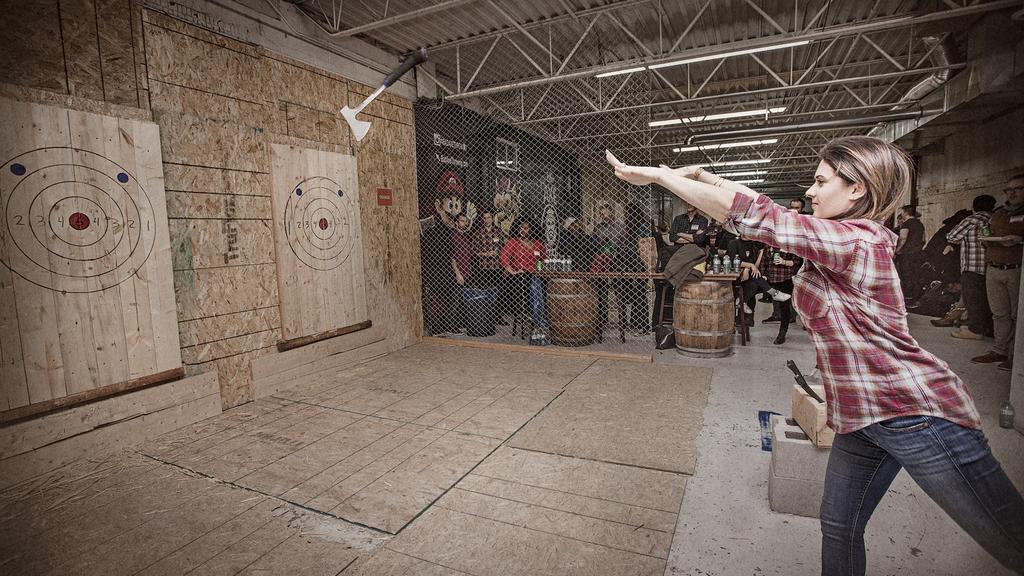 Axe-throwing will become the new trick to bringing in the millennial demographic.  It hits three points of reeling in the Millennial audiences – the social feature (axe throwing), rotating craft beers, and creative food to keep them hungrier for more.  This right here is a prime example of great marketing and restaurant PR work.
We may have to wait a few months until these axe-throwing venues open, but this will definitely be exciting to look forward to.  I don't know about you, but I'm SO ready to take out my pent-up anger on those axes this summer (New England winter has been BRUTAL so far!).
Look out for these axe-throwing bars this Spring and Summer!