With all this talk about game (The Guy's weed game and Nintendo's Labo game idea), I completely forgot to mention the most important game happening soon – the Super Bowl!  It will be just FOUR days until the New England Patriots face off against the Philadelphia Eagles.  All of the 2017-2018 football season comes down to this final showdown.
Every Patriot team member is preparing themselves, both physically and mentally, for the 52nd Super Bowl.  Each team member is building up their strength for the big game; Tom Brady on the other hand has been revving up the audiences with his special six-part documentary.
Facebook released a six-part documentary series called Tom Vs. Time on January 25th.  Dubbed in social media as 'Patriot Porn', Tom Vs. Time chronicles the life of Tom Brady.  The six episodes takes viewers into the life of one of the greatest New England Patriots quarterbacks of all time.  Hailed as the greatest of all time (#TheGOAT), Tom Brady continues his winning streak five rings later.
Each part chronicles a different aspect of his game plan.  Other than his football strategy, Tom Vs. Time focuses on his personal life as well.  It's definitely the kind of 'Patriot Porn' that Patriot fans can enjoy.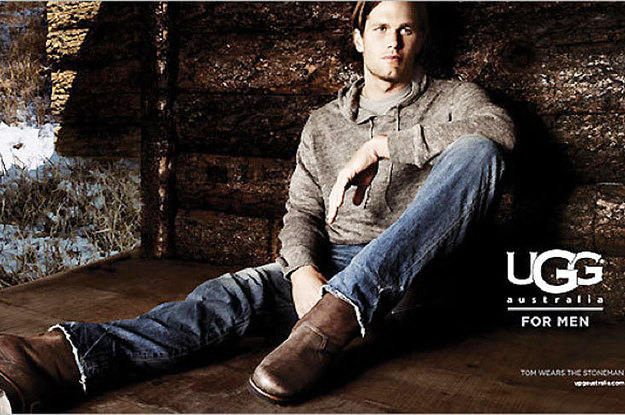 Tom Brady's brand has been flourishing since his winning streak with the New England Patriots.  He endorses many various brands (Aston Martin, Uggs, Movado), launched his own brand of vegan snacks, voiced in shows like The Simpsons and Family Guy, made a guest appearance in Entourage (both the show and movie!), and was even a cameo on Ted 2.  Brady's legacy continues to flourish in the social media universe even when he's off the field.  Even though the New England Patriots is one of the most hated brands of the sports business, fans all across the country still can't get enough of Tom Brady.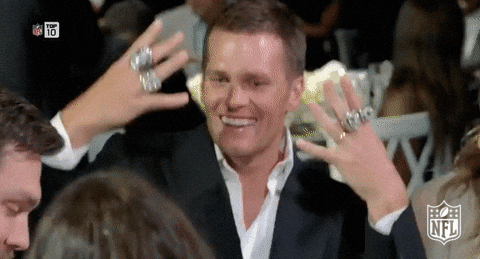 Audiences only get to see Tom Brady when he plays for the Patriots, but this documentary shed a humanistic side of the Brady brand.  You get to see the Tom Brady off of the Gillette Stadium field and into his home/office.  It's the kind of sports documentary where Brady looks back at his winning seasons and reflects upon his football career.  He's come so far since starting with the New England Patriots and he isn't slowing down anytime soon.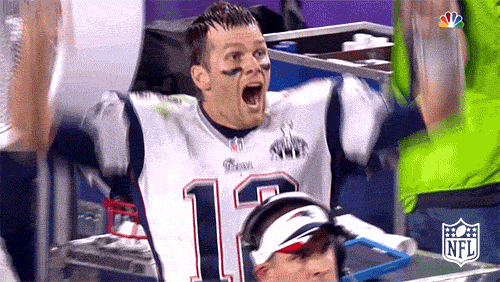 So far I have been enjoying this documentary series.  I love Tom Brady as a Patriots player and it was great to see another side of him.  This is one mini-series I will follow while waiting for the Super Bowl.
If you can't wait for the Super Bowl this Sunday, check out Brady's new documentary series Tom Vs. Time.  You will get a glimpse inside Brady's personal world.
And with that… FOUR days left until the 52nd Super Bowl!