We are only in the third week of November and there has been a lot of excitement about what is releasing in 2020.  Animal Crossing: New Horizons, a Frasier reboot, and a Sonic the Hedgehog movie are just a few of many amazing things to come.  A whole new decade is arriving upon us, which means the stakes will be high for all things in the entertainment industry.
And as the days flow by, even more magnificent news releases.  This next future release story revolves around one of the greatest cannabis-themed series of all time.  It's the infamous Showtime series known as Weeds.
Weeds began in 2005 featuring weed-dealing mother Nancy Botwin (Mary Louise Parker) as she raises her sons Silas (Hunter Parrish) and Shane (Alexander Gould) in Agrestic, California.  Other accomplices in their adventure include Nancy's brother-in-law Andy Botwin (Justin Kirk), Doug Benson (Kevin Nealon), and crazed PTA mother Celia Hodes (Elizabeth Perkins).  They run into more than their fair share of trouble as Nancy gets entangled into more illegal activities through her weed dealing.
The show ran for eight seasons, ending back in September 16th, 2012.  Years after the show ended and the series is up on Netflix, Amazon Prime, and other streaming services.
But that's not even the best news about Weeds.  Just recently, Starz and Lionsgate are set to bring Weeds back next year.
The reboot, titled 'Weeds 4.20', will pick up where the Botwin family ten years after the series finale.  It will also be set during an era of cannabis legalization.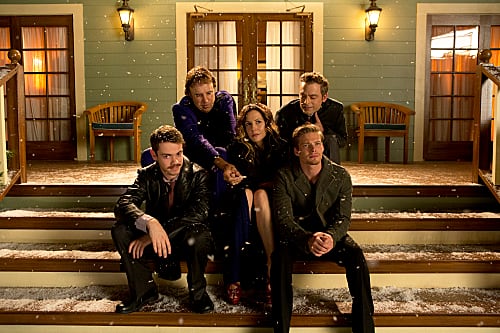 In a era where cannabis is now fully legal in 1/5th of America, Weeds is sure to make quite a comeback in television.  The societal norms about cannabis have surely changed since the show first began almost fifteen years ago.  Shows like Weeds were responsible for showcasing a different view of the cannabis culture.
Once again, 2020 is looking better and better as far as entertainment goes.  A Weeds reboot will be exciting to watch next year.  Who knows what future will have in store for the Botwins now that cannabis is legalized?
With that, the Botwin family will be returning to their cannabis business…fully legalized.