Greetings, fellow readers!  So very much has happened within the past few weeks that has spilled onto this week.  As we move towards the final month of the year, it's time to discuss it in the best way possible… reflective philosophy.
Medical Cannabis Week Philosophy
Medical Cannabis has had quite a week here in America.  New York is pushing strategies to include medical cannabis as part of their health care coverage.  The University of British Columbia is initiating their first study of cannabis's effect on the opioid epidemic.  But one of the biggest PR miracles that is still shining on is the opening of recreational dispensaries here in Massachusetts.
In just one day alone, over $440,000 was made by the two dispensaries combined.  Think about the basic math in this scenario — $440,000, made within just one day of sales.  Almost half a million dollars of sales of cannabis products on just that ONE day.  Edibles, flowers, tinctures, concentrates, topicals.  Hash, wax, flower, shatter, the whole nine yards.  All types of cannabis products sold for almost half a million dollars on November 20th.
You don't need to compute some math or search the latest article to know that over a million dollars was made in LESS than a week.  All you need is that final result and your mind can clearly pinpoints the foreshadowing through that number.  Let the numbers speak for themselves.  Words will just get jumbled around the background of this beautiful ending for this long-awaited arrival.  It's such a winning number that you can barely wrap your head around what has happened.
That's when you just know… that was it.  Recreational cannabis has its biggest PR miracle that is growing faster than ever.  Hard work and a little patience helped lift this new aspect of the cannabis culture off the ground.  Only ten days have gone by, yet the future becomes clearer than ever.
Then there is the other outcome you have to wonder about – the medical cannabis industry.  This is when you have to ask those big questions filled with complex answers.  What does the future truly hold for the medical cannabis industry?  Could there be hidden strategies that could keep this industry trending further?  If there were ever still a trend, what would it possibly look like?  Is there still something medical cannabis provides that recreational doesn't?
As the years go on, those questions become harder to answer.  With the wind starting to blow towards the recreational market, competition among businesses will be very interesting.  Strategies will become more advanced.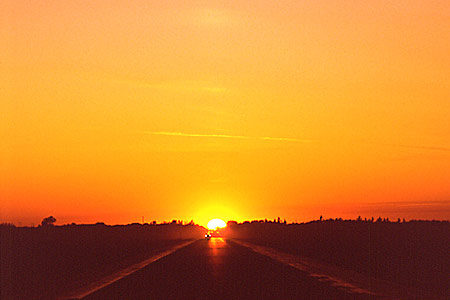 At this point, there is very little data to ponder about within the next few days.  The holidays are starting very soon, so we must take time to celebrate this last month.
If there were anything to remember for today, it's this – 2019 is looking to be MORE and MORE eventful for the cannabis industry.  Especially around Massachusetts.