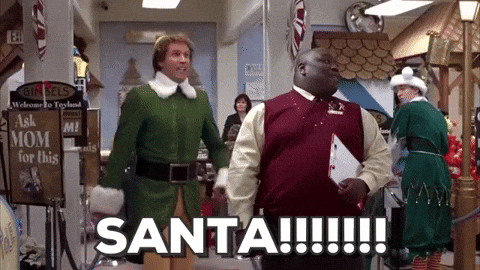 Elf is the most popular films airing on televisions this Christmas season.  This classic Christmas fantasy comedy film stars Will Ferrell as Buddy the Elf, an elf who learns in life that he is human.  Buddy travels to New York City to meet his biological father Walter Hobbs (James Caan).  While in New York, Buddy gets himself into all sorts of silly hijinks.  Other notable actors in the film include Zooey Deschanel, Bob Newhart, Peter Dinklage, Andy Ritcher, Kyle Gass, and Jon Favreau (who also directed the movie as well!).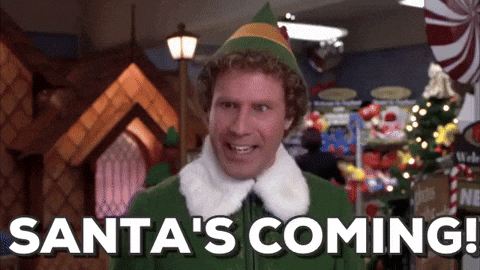 I'll have to admit that I have seen scenes of this film multiple times already and I can definitely say it's a classic.  But after a while, there was one notable element that shocked me about the film.  It has to do with a minor character called Ming Ming.
            After watching the beginning a few times, I noticed the actor portraying Ming Ming looked vaguely familiar to me.  I took to the IMDB website to conduct my research and what I found was absolutely shocking.
Get ready for this folks – the actor Peter Billingsly, who plays Ming Ming (Buddy's apprentice), was Ralph Parker in A Christmas Story!
Ah, yes – A Christmas Story.  The movie where Ralph wanted a Red Ryder Carbine Action 200-shot Range Model air rifle for Christmas.  All the adults scolded him, explaining that he would shoot his eye out with the BB gun.  It's another treasured Christmas film that was released back in November 18th, 1983.  Decades later and A Christmas Story is still played 24 hours on Christmas Day.
With that, it seems we have ourselves… a Christmas movie criss-cross!
Peter Billingsly first starred in A Christmas Story, his first Christmas-themed film.  Twenty years later, Billingsly was Ming Ming in Elf.  This marks his second appearance in a Christmas movie.  Two Christmas movies, same actor.  Billingsly is the true star in this special Christmas movie crisscross.
If you are just as shocked as I am, you are not alone.  I must've seen the opening scene dozens of times and never knew how I didn't catch that special cameo.  Peter Billingsly appearing in another memorable Christmas film was amazing to find out.
In the end, this special Christmas movie crisscross makes Elf and A Christmas Story even more memorable than ever.  Its great to know that Peter Billingsly was still in movies mere decades after being Ralph Parker.
We may have just discovered Peter Billingsly as Ming Ming the elf, but he will forever still be little Ralphy Parker – the kid that wanted a Red Ryder Carbine Action 200-shot Range Model air rifle for Christmas.