Happy Monday folks!  As of right now, we have at least ONE week until Christmas begins.  The holidays are approaching quickly and Santa Claus is coming by real soon.  With that, MakeSandcastlesNotWar is switching over to Christmas/New Years mode for the next couple of weeks.  Business overall is slowing down, so now's the time for reflecting upon what's to come in the future.
So let's switch onto 'Christmas' mode – Lately I have been thinking about what I want Santa to bring me this year.  As I get older, my Christmas list gets shorter and shorter each time.  Usually the typical list now consists of clothes, money, candy and even books (and YES, weed IS on there as well).  But if finances weren't an issue as far as gifts go, I'd like Santa to know that I am a size 1,000 sq. ft. for a beach house in Malibu, California.
In all seriousness, there is one amazing game being released that I am pumped about.  It's the long-awaited sequel audiences have been waiting years for.  This game combines the incredible RPG story of Final Fantasy with some of Disney's beloved characters.  I'm talking about… Kingdom Hearts III.
Kingdom Hearts III – The latest installment in the Kingdom Hearts franchise.  Sora, Donald, and Goofy join together for another perilous adventure as they thwart Master Xehanort's plan to bring together a second Keyblade War.  To do this, they must search for the seven Guardians of Light and retrieve the "Key to Return Hearts".
Throughout their adventures, the trio will be exploring many worlds from more famous Disney films.  Some of these famous titles include Toy Story, Monsters, Inc., Hercules, Winnie the Pooh, Pirates of the Caribbean: At Worlds End, and many others.  Other than exploring various worlds, more characters will be helping out on Sora's latest journey.
Not only will the Disney worlds be familiar, but Kingdom Hearts III will feature the same game mechanics from the previous titles.  Players fight off against enemies with the Keyblade, pulling off feisty combo moves along the way.  Sora's Keyblade even has abilities that can wipe out enemies with one blow.  As you move throughout each world, the trio level up every now and then.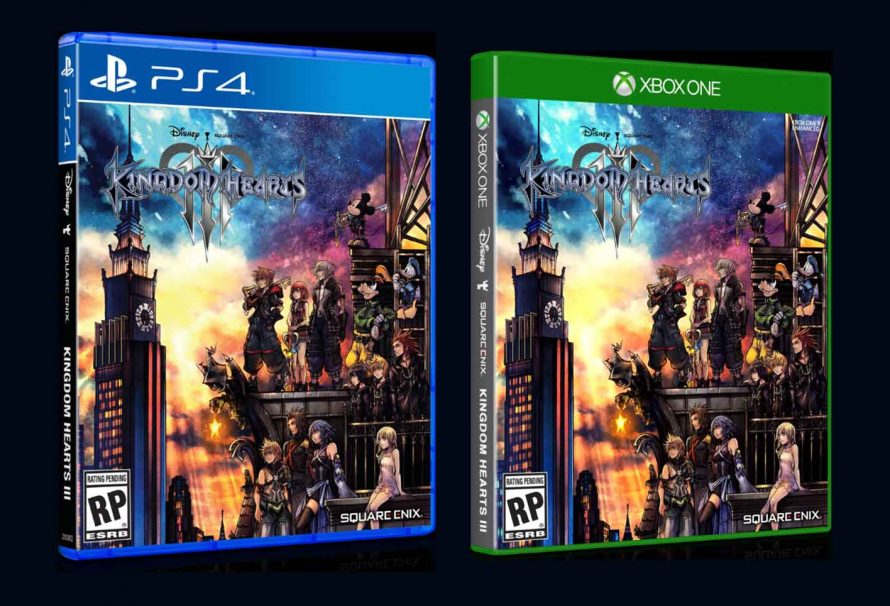 You can snag your copy of Kingdom Hearts III for the PlayStation 4 or Xbox One on January, 29th, 2019.  It may be a long wait after Christmas, but the final journey will all be worth it next year.
With that, 2019 will be a big year for Kingdom Hearts fans.  Kingdom Hearts III will showcase the final battle between Sora and Master Xehanort.
Be sure to get your copy of Kingdom Hearts III on January 29th, 2019.