In the midst summer starting, showrunner Ryan Murphy dropped some MAJOR news about the newest season of American Horror Story.  Lately there has been some rumor floating around about characters from season one and season three crossing over during one of the seasons.  This special crossover won't be happening next year because…the crossover will be happening THIS year!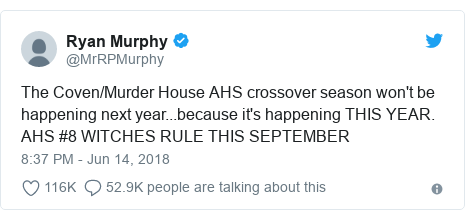 Ryan Murphy revealed in a tweet last week that the infamous Coven/Murder House crossover will be happening this year.  Witches will reign supreme again in the next chapter of American Horror Story when it premieres in September.  This is one of many surprises that is in stores for AHS audiences.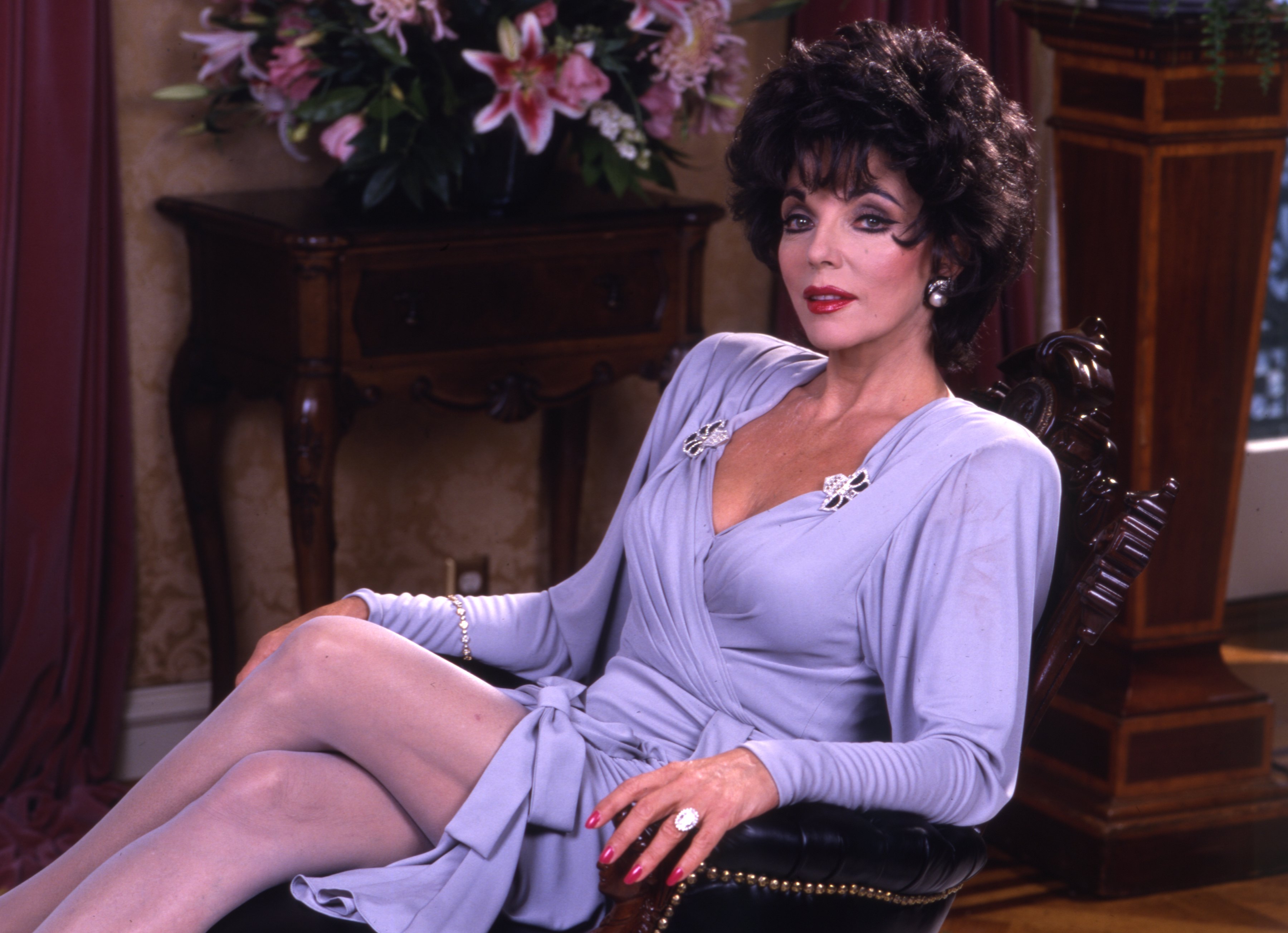 As far as characters go, many American Horror Story veterans will be returning this season.  Evan Peters, Sarah Paulson, Kathy Bates, Billy Eichner, Adina Porter, Cheyenne Jackson, and Leslie Grossman are all slated to return for the next chapter.  Joining the veterans this year will be Dynasty star Joan Collins.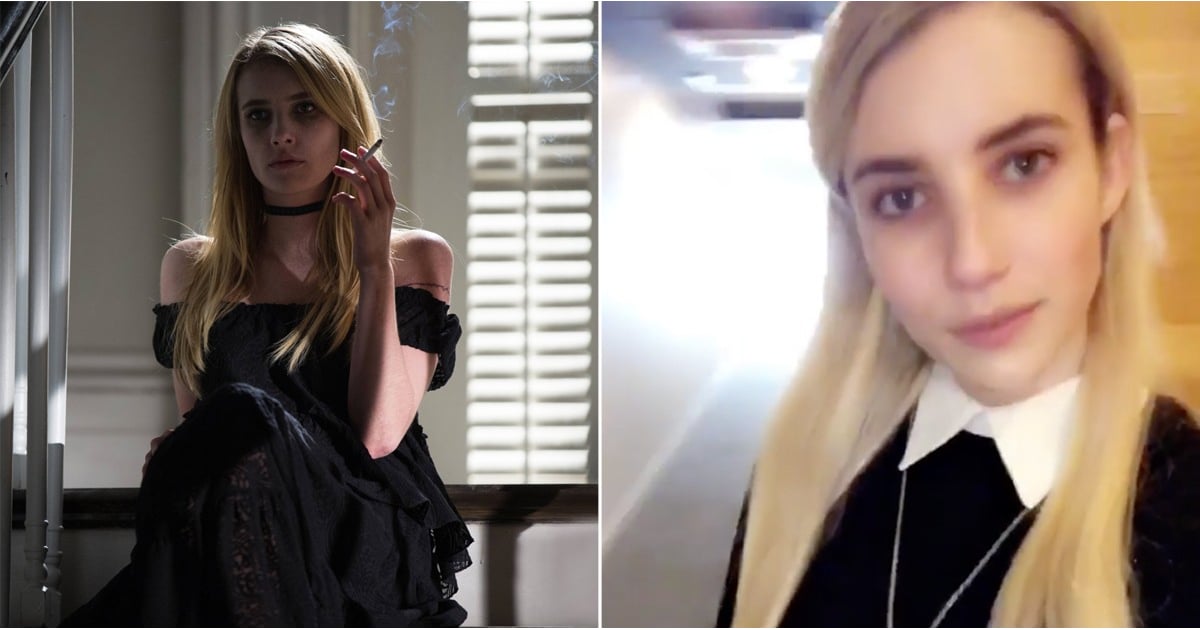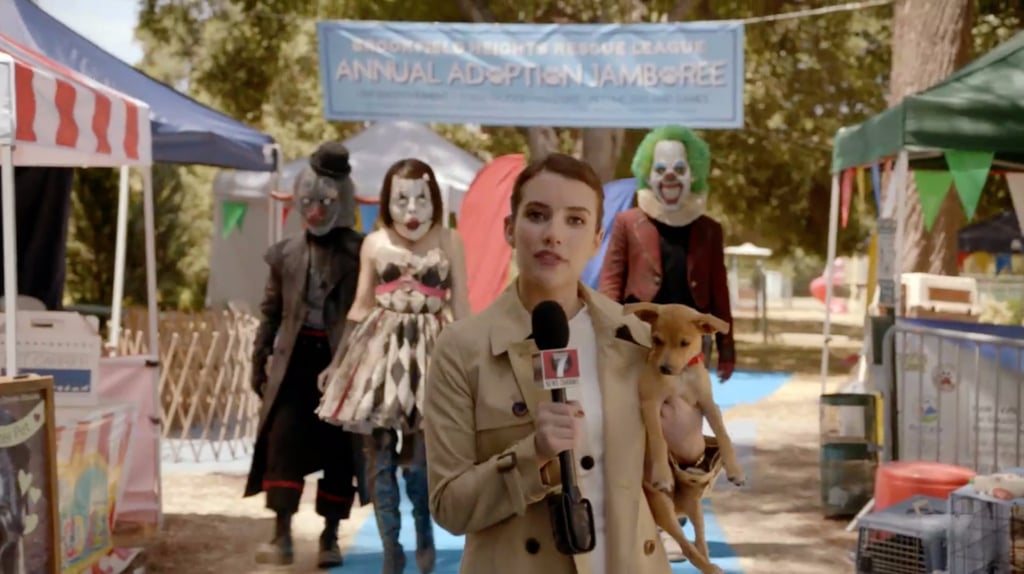 But one of the latest surprises came this past weekend.  Emma Roberts announced on Sunday that she will be reprising her role as Madison Montgomery in the new season.  She took to Instagram for her announcement.  Other than starring as Madison Montgomery, Roberts played Maggie Esmeralda in American Horror Story: Freak Show and as Serena Belinda in American Horror Story: Cult.
While we don't know what this year's title or theme will be yet, we can certainly say that many AHS veterans are coming back this fall.  Fans can look forward to another horrific chapter of American Horror Story when it premiers tin September.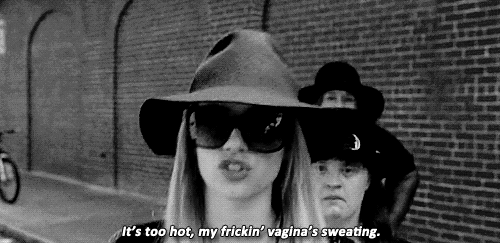 This is some exciting news to hear!  I haven't been hearing much about the new season lately, but I am excited to see that the typical cast is returning this season.  It will be interesting to see Madison Montgomery return to the AHS universe this year.  Who knows how she will be revived in season eight.
With that, this is just one of many hints dropped about the newest season of American Horror Story.  Who knows what other intriguing clues will be found about the latest season.  In the meantime, don't miss out on the latest hints Ryan Murphy will be dropping this summer.