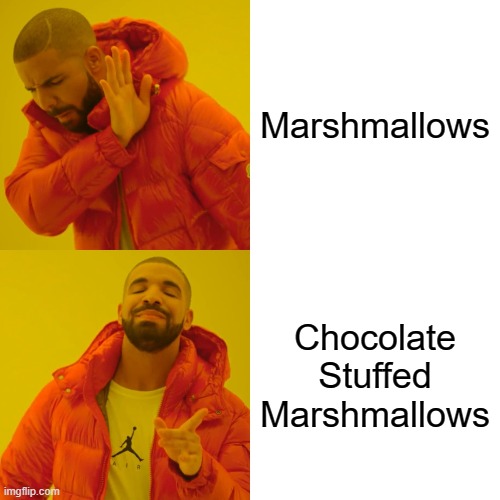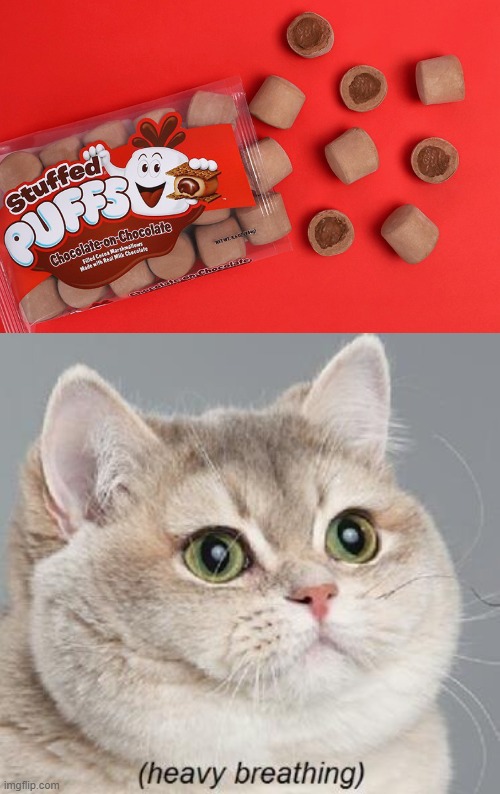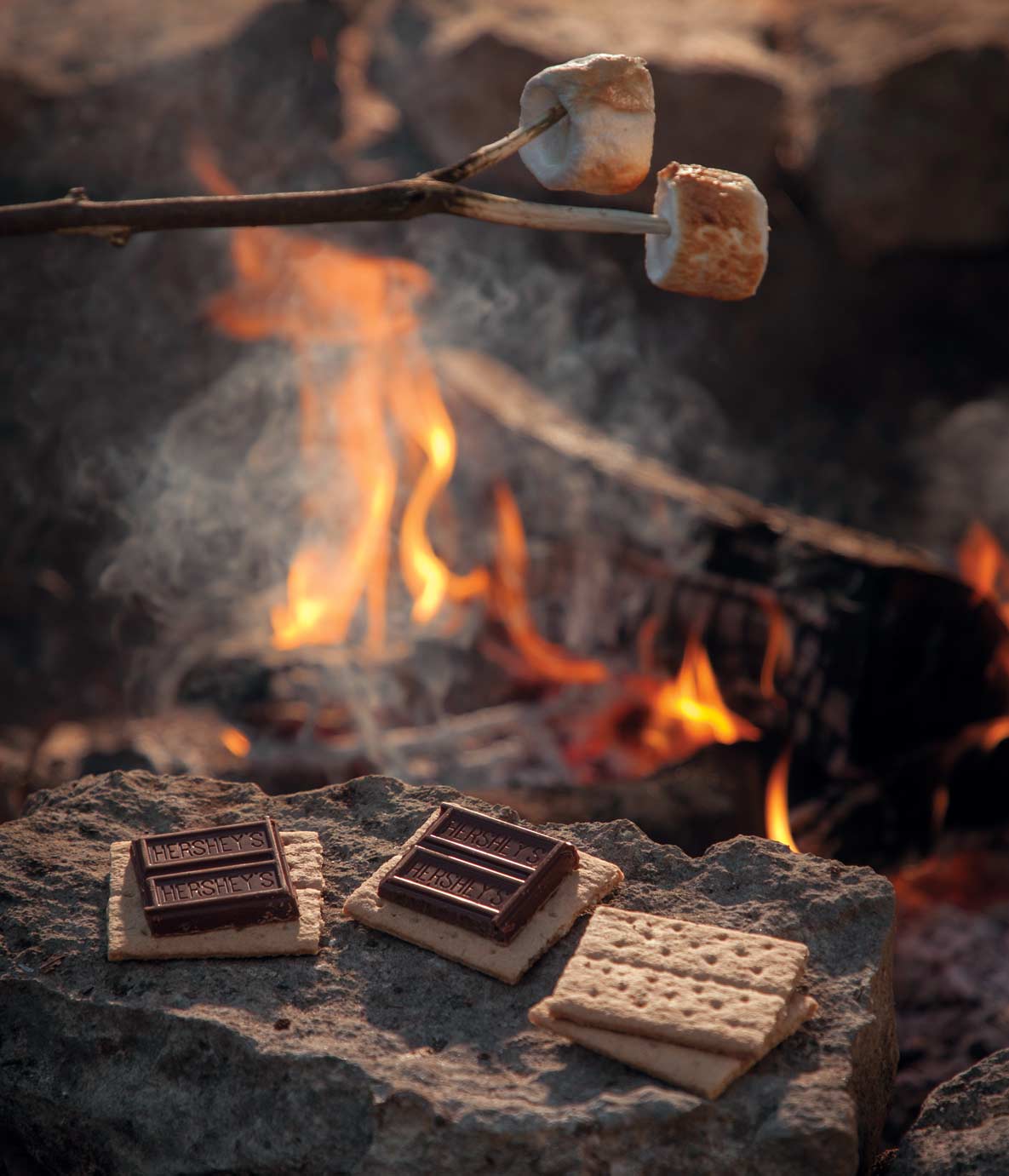 One of my favorite summer desert treats is a s'more.  S'mores are a classic treat that simply needs graham crackers, a chocolate bar, and a marshmallow.  You add the two pieces of graham crackers with the chocolate bar and the marshmallow together to make one delicious sandwich.  The best part is you get to roast the marshmallow to give it a softer flavor.
Just recently, there was one product that came out that will prove to be a major game-changer in making s'mores.  The familiar recipe involves mixing the piece of chocolate with the marshmallow.
But what if the chocolate was mixed INSIDE with the marshmallow?
And that folks, is what JUST happened in 2020.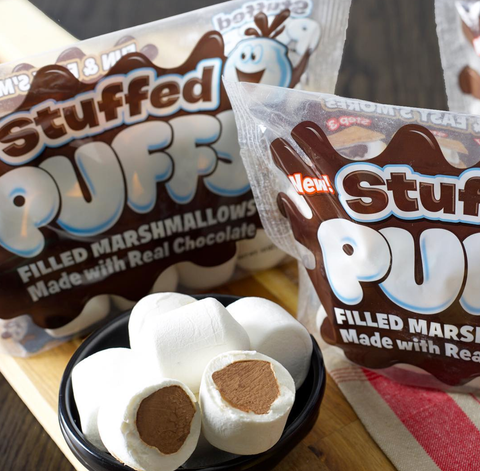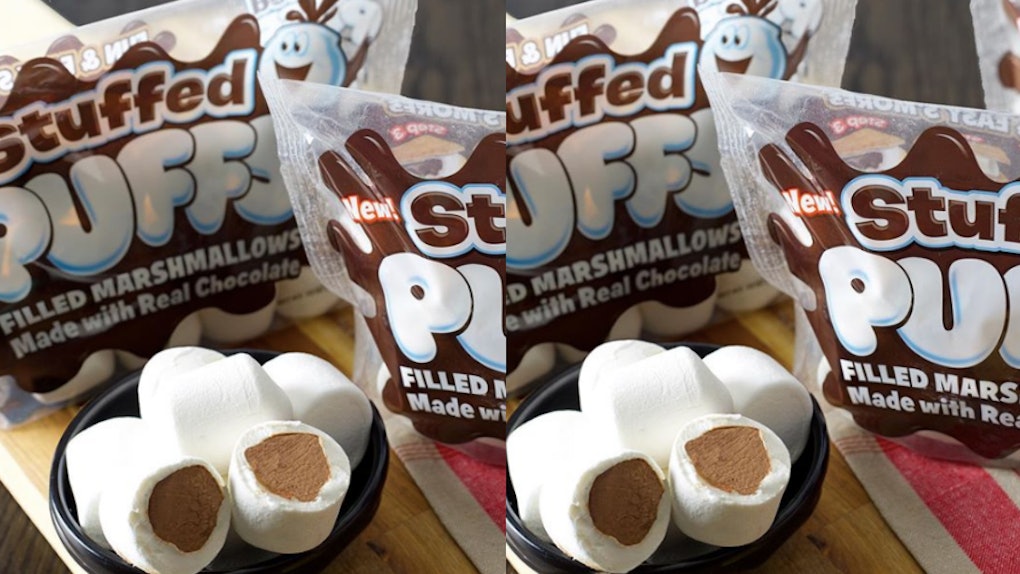 Stuffed Puffs recently released chocolate-filled marshmallows.  As in, MARSHMALLOWS filled with CHOCOLATE.  Filled with REAL milk chocolate.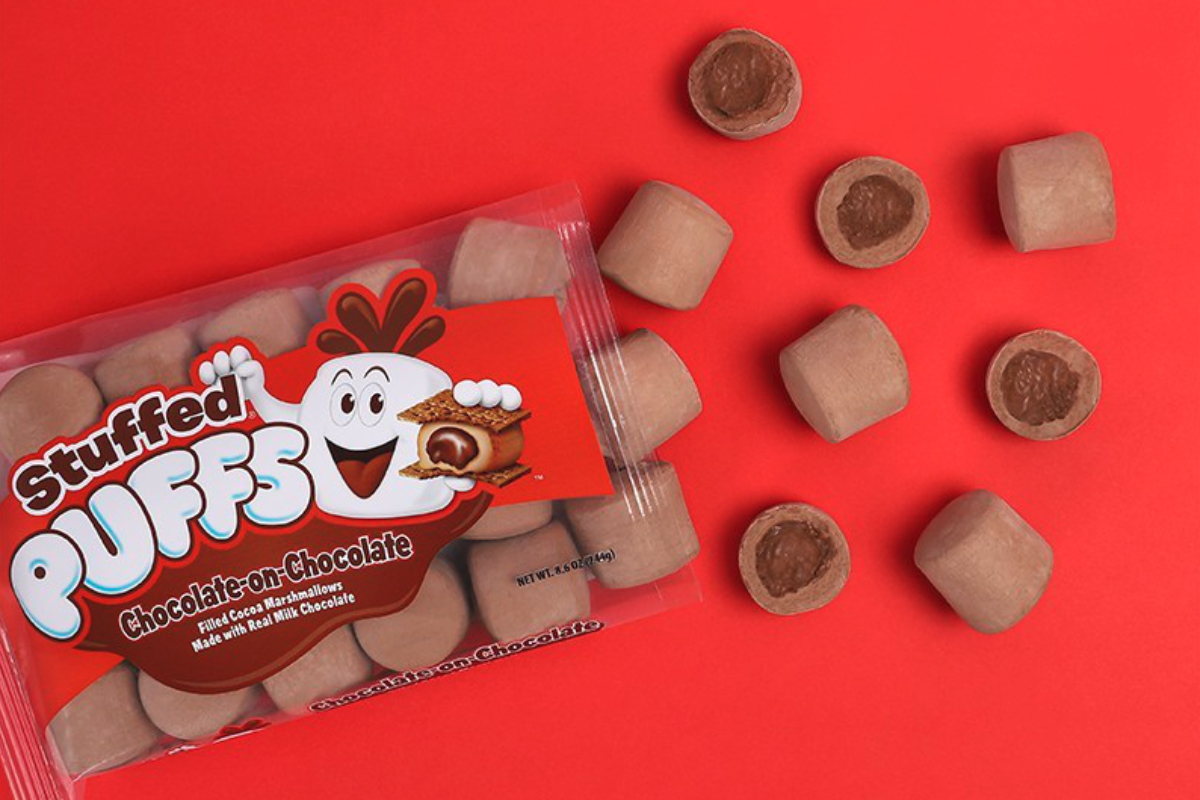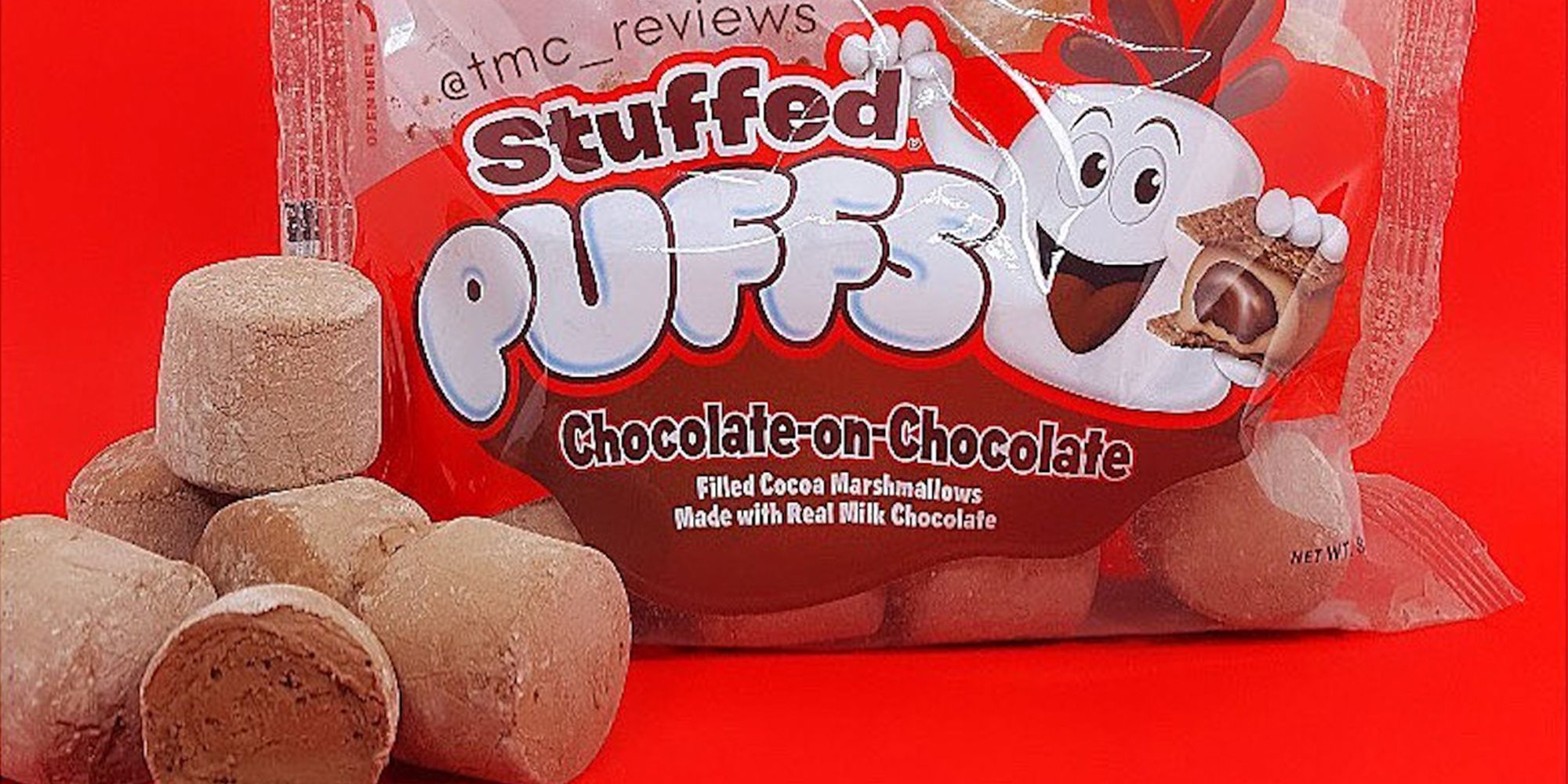 Oh yeah, and it gets even BETTER.  There are even chocolate flavored marshmallows stuffed with chocolate as well.  Now you have CHOCOLATE marshmallows filled with even MORE chocolate.  Perfect for chocolate lovers everywhere.
This idea is just truly genius.  It stems from the popular dream on people's mind about chocolate-stuffed marshmallows, only to make it a reality.  Chocolate-stuffed marshmallows is one of the best inventions we needed in 2020.  These chocolate-stuffed marshmallows will truly change the s'mores game this summer.
With that, Stuffed Puffs chocolate-filled marshmallows (or chocolate-flavored marshmallows) will make for a more modern s'mores experience.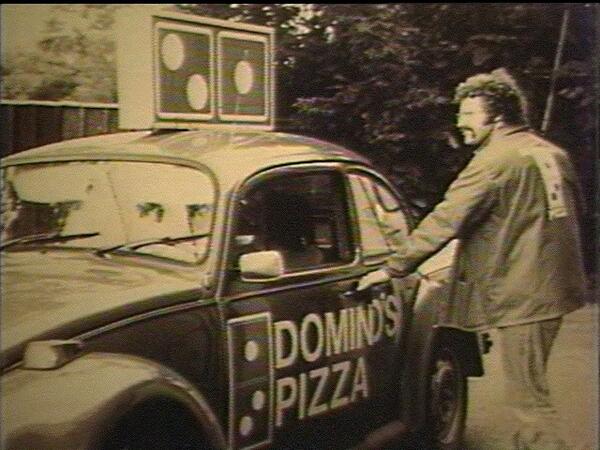 Domino's has always been on the cutting-edge when it comes to pizza delivery service.  Not only were they the very first pizza delivery service in America, but they also come up with some innovative promotional ideas.  They paved the roads with their 'Paving for Pizza' initiative, introduced the Pizza Tracker to let customers track their orders, and they are even working on delivering through self-driving vehicles.
In the beginning of 2020, Domino's came out with a new feature called the Pie Pass.  The Pie Pass lets customers who order and pay online to through the app will be able to skip the carryout line.  Once they enter the store, a digital menu board will welcome them by their name.
To highlight this unique feature, a TV ad dropped featuring a well-known bargoer in the 90s known as Norm.
For unveiling their new Pie Pass, Domino's featured Cheers bar regular Norm in a Cheers-themed ad.  The Domino's is set to look like a 'Cheers' bar, with the famous sign showcasing the Domino's logo.  Norm enters the Domino's, only to be shocked that nobody knew his name.  He then realizes that he should have used the Domino's Pie Pass.
This quirky ad really hits off well.  It mashes up the nostalgic content of Norm from Cheers with Domino's new Pie Pass app.  Younger audiences may not know who Norm is, but they will be familiar with the app that lets them get their orders quicker.

Since Domino's has become a popular American staple over the past decades, it truly deserves to be the pizza place where everyone knows your name.  Domino's been serving pizzas for people of all generations.  Every year they promote something that blows away their competition.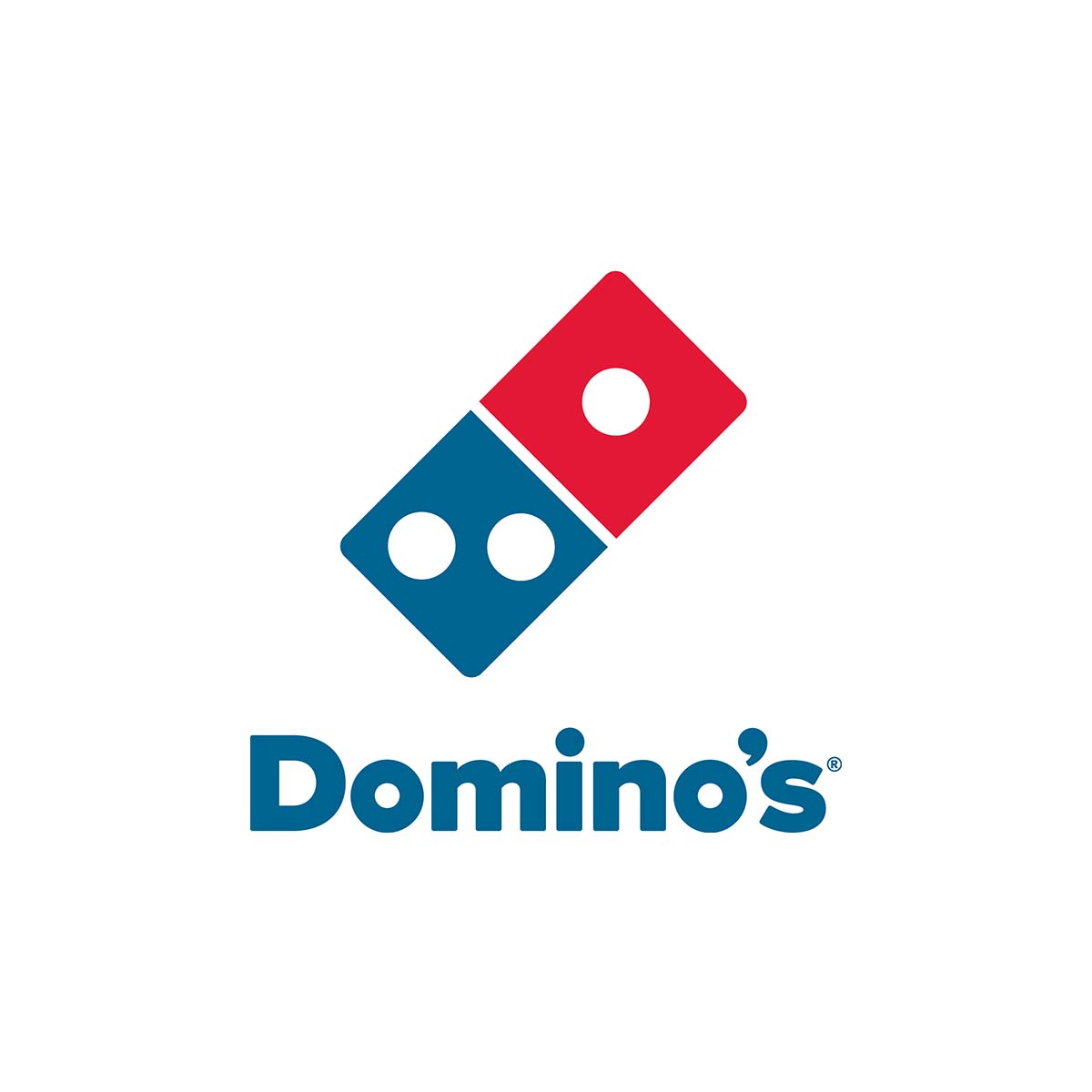 If you're looking for good and quick pizza, choose Domino's.  Domino's – the pizza place where everyone knows your name.
Back when I was a kid, Dunkaroos were one of the most popular snack items.  These sugary, flavorful cookies came with a frosting to dunk them with.  Flavors included chocolate, vanilla, strawberry, and rainbow sprinkle frosting.  Better yet, even the cookies were different flavors as well.  These special cookies were a snack staple during elementary school.
Around the time I was in college, my heart sank when I realized that Dunkaroos would be discontinued in the US.  One of my favorite snacks were no longer to be found anywhere (although I did find a pack while studying abroad in Montreal).
But this new year comes with even MORE exciting news.  90s kids rejoice… Dunkaroos are COMING BACK.
Dunkaroos are returning to the shelves this summer.  General Mills announced that they are bringing back the most request flavor – Vanilla Cookies and Vanilla Frosting with Rainbow Sprinkles.
After eight years of being off the shelves, Dunkaroos are finally coming back.  The nostalgic 90s snack will bounce back in popularity, especially with the Millennial generation.
With that, Dunkaroos were famous for shaping my childhood.  It wasn't just just my childhood, but the childhood of millions of Americans.  Dunkaroos are just one of many nostalgic products that are returning this summer.
Get ready to dunk into some Dunkaroos in Summer 2020.