It's been almost a month since Salem celebrated another fantastic Halloween celebration and now the city's got another holiday event – Santa Claus heading to town and the lighting of the Salem Holiday Tree!
Santa's Arrival & Holiday Tree Lighting
That's right folks – Santa Claus will be making his appearance yet again in Salem!  Santa Claus will arrive at the top of the Hawthorne Hotel, which is at 18 Washington Square West.  He will be arriving on 6:00 p.m. at the rooftop (with some help from the Salem Fire Department!).
If you're interested in attending, I'd recommend arriving to the Salem Common by 5:45 p.m. to catch Santa's arrival.  Bring your friends and family for a night of carols, festivities, and lots of fun!
After Santa arrives, we will be followed by a procession down the Essex Street Pedestrian Mall towards Lappin Park (its nest to the Bewitched Statue within the intersection of Essex and Washington Street), where we will join Mayor Kimberley Driscoll and Santa for the Holiday Tree Lighting.  Everyone is also welcome to bring lanterns to carry with them.  Both store-bought or homemade would work great.
Special Guest: Angie Miller
Another special guest that we are thrilled to have is North Shore's own Angie Miller.  She will be leading several holiday songs for the Tree Lighting at Lappin Park.  Angie Miller is most known for being a finalist on season 12 of American Idol.  Since then, Angie Miller resides in Los Angeles and is enjoying her flourishing career (she goes by her artist name Zealyn).
Salem Main Streets (SMS)
Salem Main Streets (SMS) continues to revitalize downtown Salem as the vibrant, year-round, dining, retail, and cultural destination it is today.  Some of the many community events and initiatives that SMS supports include Salem Arts Festival, Salem's So Sweet, the Salem Farmers' Market, and most especially the October Information Booth.  It's so exciting to see another holiday event sweeping through downtown Salem this week!
Many thanks go out to the Hawthorne Hotel, Remix Church, Gigi Gill, the City of Salem, and many other community partners that helped make these events happen.  Mr. and Mrs. Arthur Francis donated this year's tree in memory of Joseph R. Ingemi III.  The tree will be secured and decorated by the City of Salem Tree Department, with assistance from Mayer Tree Service as well as Spencer Contracting for transportation and installation.  Many donations went towards the lights and decorations, with many donations stemming from Salem's October visitors via Gigi Gill.
About Salem
Salem has a colorful and bizarre history, being known for the infamous 'Salem Witch Trials' event.  The Salem Witch Trials was a disturbing event during the 17th century in which many individuals were accused of witchcraft and black magic.  These creepy tales modified Salem as the Witch City it is today.  Many shops feature products of witchcraft such as wands, capes, hex bags, potions, and many other kooky things involving black magic.
That 'black magic' flows through the streets during October when Salem residents gear up for Halloween month.  Halloween is Salem's most significant event of the year, with hundreds of thousands of tourists from all across the nation to visit the Witch City.  While other events are held every month, nothing comes close to the spookiness that is Halloween.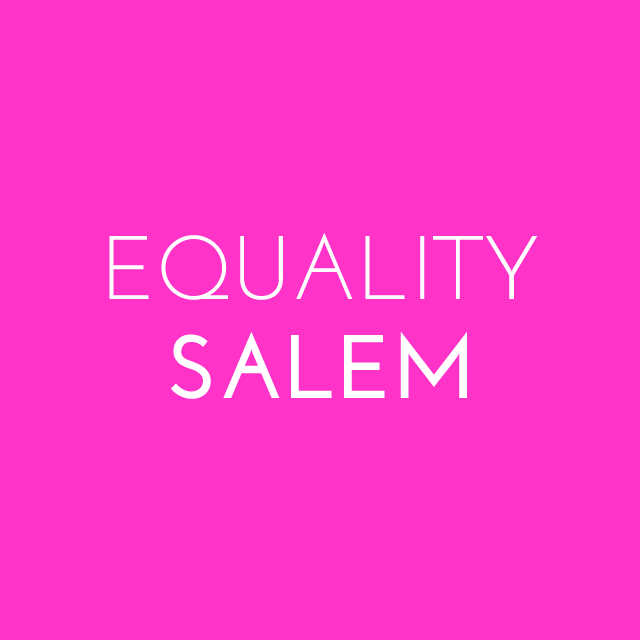 Centuries later and Salem continues to be the spooky 'Witch City' that it is today.  Minorities were oppressed during the 17th century, with some women sentenced to death due to witchcraft.  But celebrities like Gigi Gill are flipping the city upside-down – fighting back against those who are preventing Salem from flourishing higher.  Gigi provides as a quintessential example that people from all walks of life are welcome.  Leaders like Gigi help make Salem a better place not just for the LGBTQ community, but for other communities as well.
If you're looking for something to do after Thanksgiving, I definitely recommend checking out Santa's Arrival & the Holiday Tree Lighting in Salem.  It's going to be quite the event to ring in the holiday season!
For those looking for more information on any of the events, feel free to contact Salem Main Streets Executive Director Kylie Sullivan at kylie@salemmainstreets.org. Feel free to follow Salem Main Streets on Twitter and Facebook.
Until then, Happy Holidays!