Within the past few years, Hollywood award shows have been spurring up lots of controversy these days.  The Golden Globes, Oscars, Emmys, Grammys, and many other award series featured some form of mishap or shocking message that dragged many names in the mud.  One event featured a crazy blunder with the name flop during the 2017 Oscars (read more on that here).  It just goes to show that any PR nightmare during the award shows will spread for quite a while.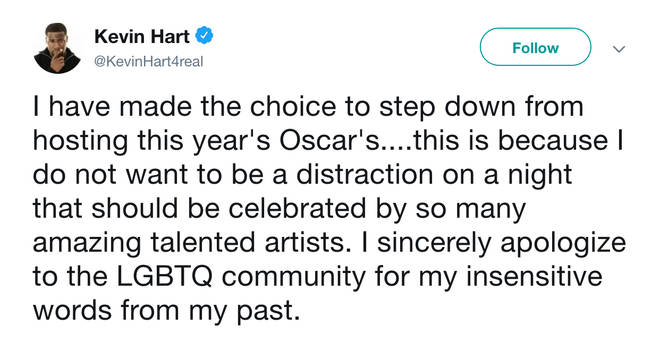 But one PR nightmare has already sparked on social media before the 2019 Academy Awards even started.  Famed comedian Kevin Hart has stepped down from hosting the Academy Awards after controversial jokes resurfaced from his past.  He announced as the Oscars host on December 4th, but was soon booted from his title.  Hart later apologized, confirming that he will not be hosting this year.
After that, Nick Cannon showed support for Hart and went on various Twitter rants re-posting old tweets from other comics.  Such comics he name-dropped include Sarah Silverman, Amy Schumer, and Chelsea Handler.  Cannon would be just one of many figures supporting Kevin Hart.
Nick Cannon wasn't the only celebrity in this social media feud.  Comedian Michael Che utilized the news for his 'Weekly Update' segment Saturday Night Live.  Rather than tearing Hart down, Che defended him for his actions.
Michael Che and Nick Cannon were just a few of many celebrities backing behind Kevin Hart.  Others include Kevin Kline, D.L. Hughley, Michael Blackson, and Andrew Schulz.  Billy Eichner was even another member taking to Twitter on this controversy as well.
At this point, everything has become one big circus.  One shocking tweet from the past resurfaced and a bomb went off all around social media.  The real victim of this nightmare is Kevin Hart and these comments from the peanut gallery are only propelling this train wreck even further.  For the record, this circus act will continue as we see who will become the next host of the 2019 Academy Awards.
One thing's for certain – Kevin Hart will not be hosting award shows anytime soon.  His PR nightmare will blow over eventually.  It just takes one hidden tweet from the past to completely remove Hart from hosting the Academy Awards.
In the world of social media, nothing stays hidden forever.  There's that one tweet, one picture, one idea that could put a serious damper on things.  If only Kevin Hart knew of that fact before he were to suffer in the hands of his own PR nightmare.