One of the latest Netflix crazes I have gotten into lately this month is Altered Carbon.  Based on the 2002 science fiction novel by Richard K. Morgan, Altered Carbon is set in a future where interstellar travel is effected by transferring consciousnesses between the bodies (or 'sleeves').  The story follows former U.N. elite soldier turned private investigator Takeshi Kovacs as he investigates a rich man's death.  Netflix released its first season on February 2nd.
It's an intriguing cyber-punk sci-fi thriller series that is action-packed full of violence, drugs, and even sex (I'm talking LOTS of nudity in this show!).  The dystopian series features a cast that includes Joel Kinnaman (Takeshi), James Purefoy as Laurens Bancroft, Martha Higareda as Kristin Ortega, Chris Conner as Poe, Kristin Lehman as Miriam Bancroft, and other members as well.  But it's two recurring cast members that really struck a chord with me.
Oumou Prescott and Mickey are played by none other than Tamara Taylor and Adam Busch.  Coincidentally enough, both Taylor and Busch had a role in another former crime series as well.
You know what that means folks…it's time for another epic TV CRISS-CROSS!  Oh man…it's been QUITE a while since we discussed a TV criss-cross here at MakeSandcastlesNotWar.
Here's the revealing connection – both Tamara Taylor and Adam Busch had a guest role in CBS's NCIS.  NCIS (Naval Criminal Investigative Service) is about Special Agent Leroy Jethro Gibbs investigating crimes that have evidence connected to naval and Marine Corps personnel.  Both participants had at least one guest role in the whole series.  Tamara Taylor guest starred as Special Agent Cassie Yates and Busch played Arthur Jankowski in the episode 'Home of the Brave'.  While they didn't appear on the show together, the fact that they still had a role in the same series still makes this an interesting TV Criss-Cross.
Those who are sci-fi fans would remember Adam Busch as Warren Mears on Buffy the Vampire Slayer.  Tamara Taylor was most famous for her roles as Grace Wilcox in Party of Five and Dr. Camille Saroyan in FOX's Bones.  Both Taylor and Mears definitely had their share of roles in drama series before being featured in Altered Carbon.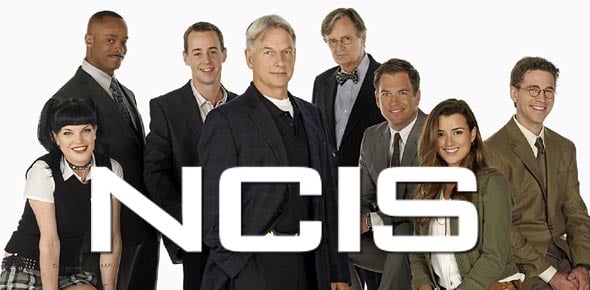 This was a pretty interesting TV criss-cross to spot!  I knew both actors from previous tv series and it was great to see them both on screen together.  Taylor and Busch may not have appeared in the same episode of NCIS, but they did make the appearance otherwise.
Altered Carbon is definitely a great cyber punk thriller series to check out.  Tamara Taylor and Adam Busch did amazing for their part in the show.
And that was another epic TV criss-cross.  Come back again for another shocking criss-cross discovery.  Who knows what actors/actress will pop up again.