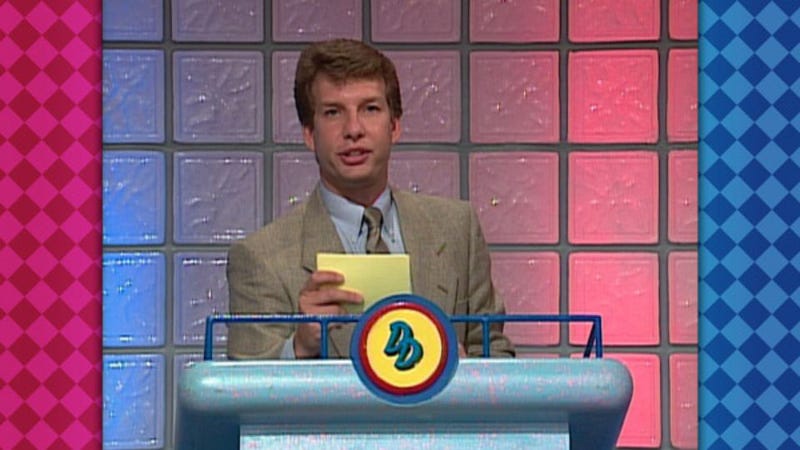 One of my favorite game show series on Nickelodeon was Double Dare.  Double Dare first aired on October 6th, 1986, with Mark Summers as the host of this wacky and messy game show.  Contestants had to answer trivia questions to rack up money.  If the contestants couldn't figure out the answer quickly, they could answer go with a dare where they have to complete the physical challenge.  These physical challenges tested the contestants of their agility, strength, and even intelligence through some of the messiest set-ups ever.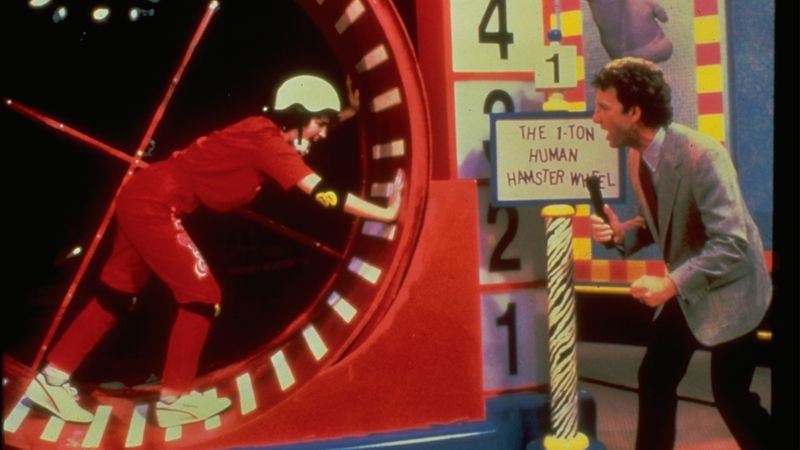 The best highlight comes when the winning team faces the obstacle course.  Teammates had 60 seconds to traverse through eight obstacles.  Prizes were won based on how far the teammates got to before the timer ran out.  Whether or not the teammate got all the way through the end, every episode was a winner in this hilarious game show.
Double Dare ended its run on February 6th, 1993 with repeats airing on TV up until January 1999.  The show had a great run and it wasn't long until they revived the series with Double Dare 2000.  Jason Harris hosted the show for 67 more episodes.  It's been almost 18 years since Double Dare ended and many people want the show to return.
Well folks… your answers have been HEARD.  Get ready – Double Dare is coming back!
Nickelodeon announced that Double Dare will be coming back as a brand-new series.  The iconic 90s game show will return summer 2018 with 40 new episodes.  Audiences can expect appearances from long time fans of the series, celebrities, and even people from the original show (fingers crossed for Marc Summers to return!).
Fans can expect the same set up from the previous show – two teams compete to win prizes by answering questions or completing messy physical challenges.  The obstacle course will return, featuring many of the original stunts as well (and YES, the giant nose will even be returning too!).  There will even be prizes teams will be competing over during the course of the show.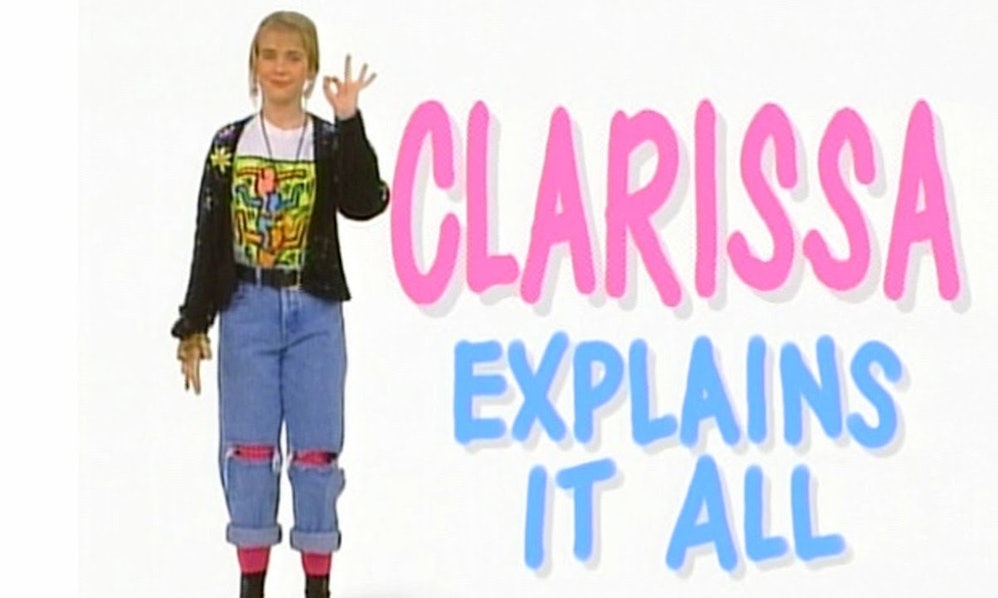 Truth be told, Double Dare isn't the only 90s nostalgic series returning to Nickelodeon.  90s teen sitcom Clarissa Explains It All is slated to return as well.  Melissa Joan Hart is reprising her role as Clarissa Darling.  The reboot will showcase Clarissa as a mother in her 30s.  Clarissa Explains It All is one of many TV series planned for a reboot in the future.
See all of this excitement right here?  That's the nostalgia talking.  Nickelodeon heard what the 90s kids all wanted and now they are finally delivering it.  This is the marketing strategy that will take them far as a TV network.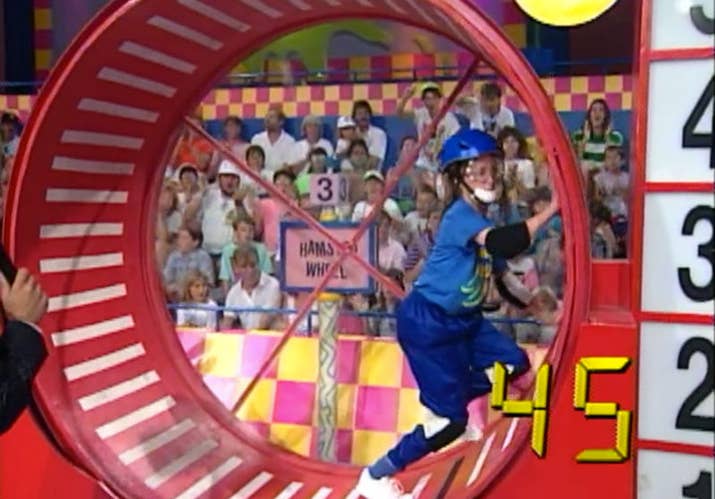 Double Dare was real exciting to hear about, but I'm also pumped for Clarissa Explains It All coming back too.  To be honest, I am excited about this huge wave of 90s nostalgia coming my way.  There are a lot of amazing series returning that came back better than ever.
If Double Dare is planning to air again, who knows what game show will be coming back.  Maybe we'll see more kids collecting coins in Nick Arcade or more temple runs on Legends of the Hidden Temple.  Either way, Nickelodeon is truly crushing it with these planned reboots.
Keep up the discussion about 90s reboot, folks – Companies like Nickelodeon are hearing you loud and clear.