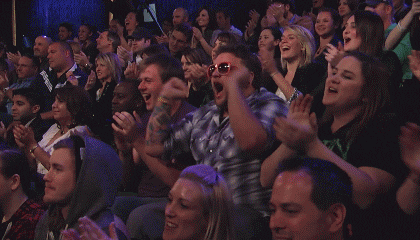 What's up, fellow readers?  Boy do I have some REAL exciting stories to share this week.  A lot of new surprises have been happening within the entertainment industry these days.  Some good (PR miracles!), some bad (PR nightmares!), and all in between.  This is has truly been an eventful week, especially for yours truly.
Let's kick things off – every now and then I leap off from my blog MakeSandcastlesNotWar in order to write for other blog pages.  Ever since creating the blog back in 2016, I have received a wide range of readers from across the nations.  Friends, family members, and mutual acquaintances alike have enjoyed my blog so much that they ask me to get involved in their work.  It's at this point where I dive into a new topic for their blog page about their special line of work.  One of those special projects was for USGBC MA.
The USGBC Massachusetts Chapter is a membership-based community that advocates for green buildings at both the state and local level.  They provide green building networking, education, advocacy, and even leadership opportunities for the sustainable practitioner community as well as others.  There are over 600 people that are members and active volunteers for the community.
Half a month ago, I attended one of their Emerging Professionals Meeting.  Emerging Professionals Meetings are where members of young professionals come together to provide professional support, advocacy tools, and development.  They do this through monthly programming, active networking, and community events.  The Emerging Professionals hold meetings every 3rd Monday of the month from 6:00-7:30.
My write-up was about the presentation on the LEED certification for the lab and biotech facility on 828 Winter Street in Waltham.  The presentation was given by Roland Jenkins, assistant project manager of B.W. Kennedy & Company in Arlington.
This facility measured at 144,000 sq. ft. and would come with a four-tier parking garage that would cover over 155,000 sq. ft.  It would seat over 500 cars total.
For this write-up, I chose to cover all aspects of the process.  Rather than just provide the LEED score, I wanted to create the story of what the process actually entails.  There were lots of steps taken so that each and every phase ran smoothly.  Documents, security, regulations, and many other things were involved in completing the construction of the building.
After the construction phase was over, the final phase was the LEED verification and certification.  Again, lots of steps were involved during the process to ensure that the design would be complete.  All these steps were necessary for the best LEED score possible.
At the end of the day, the building scored a total of 51/110 for LEED certification requirements.  The Waltham lab and biotech facility earned a Silver LEED certification for the building.  Many sustainable materials and tactics were utilized to make this happen.  This kind of unique creativity will truly make the building stand out more.
That right there is one of my various side projects I worked on besides MakeSandcastlesNotWar.  A special thanks to Roland Jenkins as well as the Emerging Professionals for making this happen.  The meeting was absolutely entertaining and the material was just enough to craft this brilliant story.  It was truly an honor to craft a blog piece about the lab and biotech facility in Waltham.
Be sure to check out my blog post on the USBGBC Massachusetts website at https://usgbcma.org/blog/epma-presentation-recap-bringing-sustainability-to-life/