Alrighty folks, we have just a few days left until the last month of the year.  November is ending soon, which is still quite a shock being that I'm still reeling in from the hearty Thanksgiving dinner.  The one thing that has still been lingering around my mind was the season finale of American Horror Story: Apocalypse.
American Horror Story: Apocalypse quickly became my favorite season after the first few episodes.  The 8th chapter featured intriguing characters, horrific tragedies, and one warped Antichrist known as Michael Langdon.  But what really got me hooked on the latest season was the range of crossover events that happened in many episodes.  Various plots from different season intertwined into one complex story line, spinning different characters into the same AHS universe.
These twisted crossover events truly made the show that much more entertaining.  Each character, both new and old, played their part in the battle against Michael Langdon.
To celebrate this clever type of storyline, it's time to look back on the best crossover events that happened during season eight.  What's interesting to note is that some of these crossovers intertwined with more than one season as well.
Here's the recap of the major crossover events that happened during American Horror Story: Apocalypse:
Episode 1 – The End
Our first crossover event kicks off none other than the main man himself, Michael Langdon.  Michael Langdon was born from Tate and Vivien back in American Horror Story: Murder House.  Little Michael is all grown up and created the Apocalypse that happened during the episode.
Episode 2 – The Morning After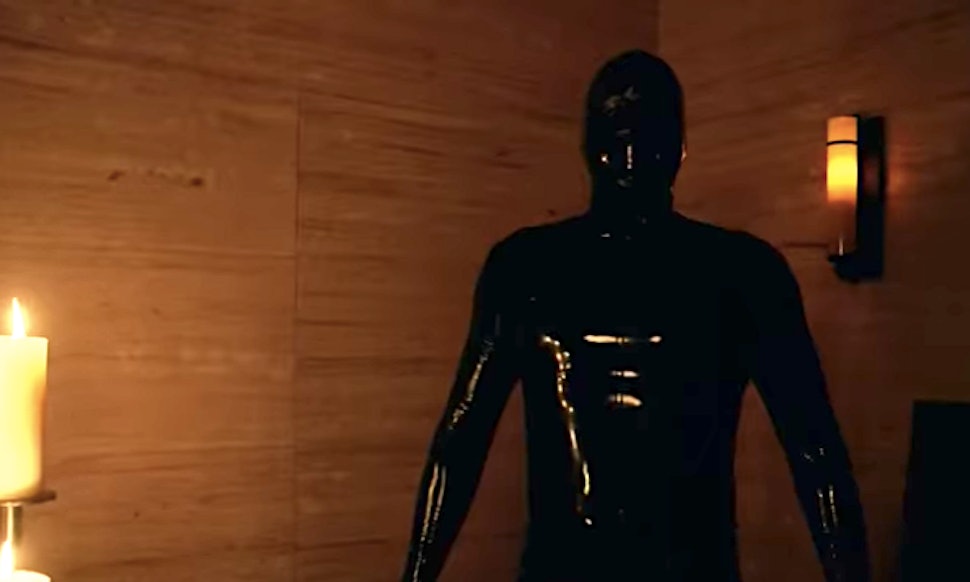 Other than Michael Langdon, The Rubber Man is another significant enemy that returned from season one.  The Rubber Man first made his appearance in the first episode, reappearing every now and then in the Murder House.  He returned to season eight, haunting more victims in Outpost 3.
Episode 3 – Forbidden Fruit
Myrtle Snow, Cordelia, and Madison Montgomery all made their return after everyone consumed the poisoned apple.  You may remember these powerful witches from American Horror Story: Coven.  This would be the start of the infamous Murder House/Coven crossover that would occur throughout the season.
Episode 4 – Could it Be… Satan?
We see more crossovers with American Horror Story: Coven as we enter Miss Robichaux's Academy, the witch's coven.  Queenie makes her return as we learned she was still trapped in the Hotel Cortez.  This scene marks a triple crossover event of American Horror Story: Murder House, American Horror Story: Coven, and American Horror Story: Hotel.  Three crossovers woven under one united storyline.  It was certainly an ingenious event to behold.
The other one takes place near the end when Michael Langdon fetches Madison Montgomery from her personal hell.  Montgomery was placed there at the end of American Horror Story: Coven.  Langdon fetches both Queenie and Madison from their hells, driving more former characters into the new season.
Episode 5 – Boy Wonder
Episode five takes us to a familiar test known as the Seven Wonders.  Four witches (Madison, Queenie, Misty, Zoe) performed this test back in American Horror Story: Apocalypse to see who would become the next Supreme.  Michael Langdon performs the test, acing every aspect each time.
One of his tasks during the Seven Wonders was to retrieve Misty Day from her personal hell.  Misty Day was the infamous witch who used natural ingredients to bring things back to life.  She was sent to her personal hell by the end of the third season, dissecting frogs all day.
By the end, we get a preview of one of the biggest crossover events of the century – the return of The Murder House.
Episode 6 – Return to Murder House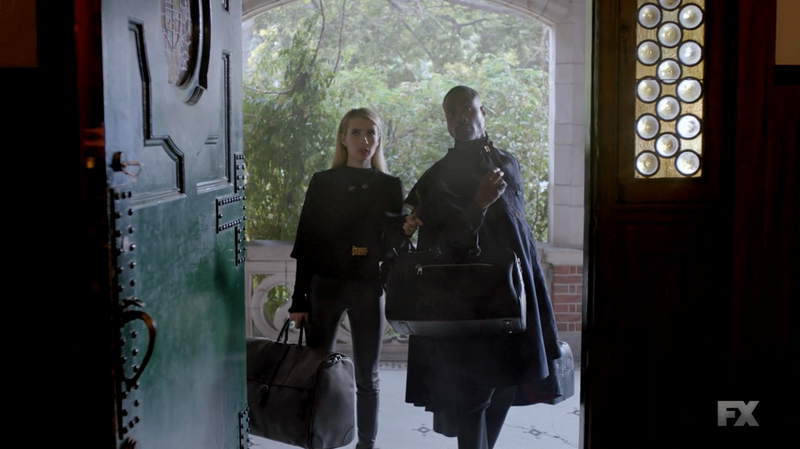 This was one of the BIGGEST crossover events ever – Return to the Murder House.  It was here where the AHS universe all started, the haunted house where multiple murders happened throughout the decades.  We got every one of our favorite former characters back into the story – Ben and Vivien Harmon, Tate, Violet, Moira O'Hara.  But the best cameo of all was the return of Constance Langdon aka Jessica Lange.  Lange returned to her role as Constance, the mother of Michael Langdon.  Each character discussed Michael's colorful history with Madison and Behold, showcasing an even darker side of him.
Returning to the Murder House helped us gather many clues about how Michael Langdon was truly born.
Episode 7 – Traitor
Voodoo queen Dinah Stevens helped to summon Papa Legba for Cordelia.  Papa Legba was the ghoulish voodoo character that took Marie Laveau's soul back in American Horror Story: Coven.  He also still owns Nan's soul since the third season as well.
Episode 8 – Sojourn
Things get interesting when we see Ms. Venable working for Mutt and Jeff's corporation three years before the nuclear blast.  She was already introduced back in episode one, making this a crossover within its own season.  Not only do we learn more of Ms. Venable's past, but we also see how Mead was recreated as an android.  Two new characters crossing over within their own seasons on this episode.
Episode 9 – Fire and Reign
Seasons one and three merge again as the coven witches continue to figure out how to defeat Michael Langdon.  Many of the main witches have been destroyed by him, creating a battle between various characters from the past seasons.
Episode 10 – Apocalypse Then
Last, but not least, we move towards the final episode.  This is where most of the loose ends start tying up.  Mallory and Coco were hidden in Outpost Three and given new identities.  The three remaining witches hid in the swamp mud to survive the nuclear blast.  They all enter Outpost Three to face Michael Langdon.
Marie Laveau resurfaces onto the scene after seeing Dinah pledge her allegiance for the antichrist.  Laveau was spending her time in her own personal hell back in American Horror Story: Coven.  She tries to fend off from Michael Langdon, but is only killed in the process.
Mallory casts her time travel spell to return to the Murder House back in 2015.  It is then that we return to the time where Constance kicks Michael out of the house after seeing a dead priest lying beside him.  Langdon steps out, only to be run over by Mallory.  This is the last time we return back to the Murder House during the season.
And thus, ends our recap of the crossover events of American Horror Story: Apocalypse.  This was quite a season filled with many twists and turns throughout.  These crossovers truly made for an incredible story.