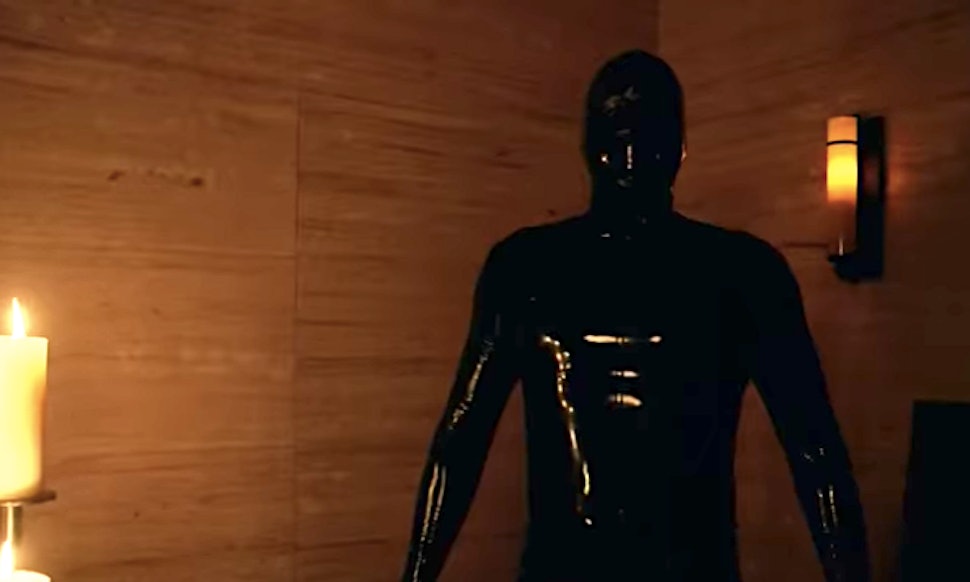 Ok folks – these past few episodes of American Horror Story: Apocalypse have been down-right twisted.  First there was the return of the infamous Rubber Man from American Horror Story: Murder House then the coven witches from American Horror Story: Coven burst into the scene near the end of episode three.  This episode is just chock-full of crossovers, mixing over elements from different seasons.
But if you thought that was just the last of a few intriguing crossovers… you haven't seen NOTHING yet.  This past episode showcased a mega crossover of not one, not two, but THREE seasons of AHS.  Three storylines melding together under just one shocking season.  This special crossover composes an aftermath that took place a few years before the Apocalypse started.
Alright people, let's get started – Just three years before the nuclear bomb went off, the Hawthorne School seeks out Michael Langdon (who was born during American Horror Story: Murder House).  Langdon is put to the test where he displays his tremendous abilities in front of his instructors Baldwin (BD Wong), Ariel Augustus (Jon Jon Briones), John Henry Moore (Cheyenne Jackson), and Mr. Chablis (Billy Porter).  After showcasing his amazing powers, the instructors believe Langdon is the Alpha Warlock that could defeat the Supreme Witch.
Back at Miss Robichaux's Academy, Zoe Benson instructs the students on changing the color of their rose.  Zoe and Cordelia (who was made Supreme Witch in American Horror Story: Coven) observe as Mallory transforms the rose into butterflies.  Myrtle enters, shaken up by news that The Hawthorne School for Exceptional Young Men has called an emergency council session.
During the meeting, Ariel explains that they wish Langdon to challenge for the Supremacy.  Ariel suggests that Cordelia administer the Seven Wonders; Cordelia refuses, remarking that it would condemn Michael to his death as it did to Misty Day (which she did during American Horror Story: Coven).  Chablis scolds Cordelia for abandoning Queenie (Gabourey Sidibe) in the Hotel Cortez.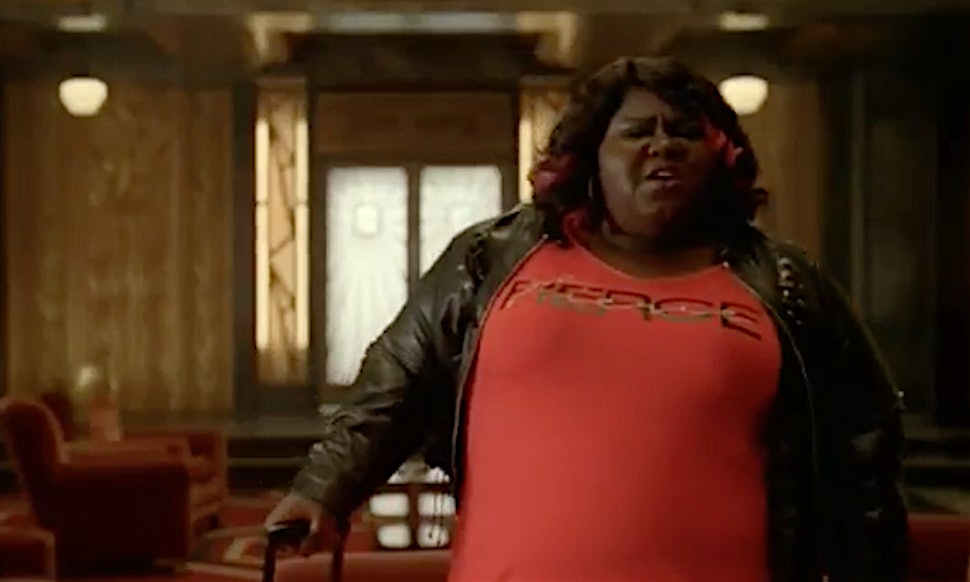 You may remember the Hotel Cortez, which was the basic plot setting for — you guessed it — American Horror Story: Hotel.  Ever since the ending of season five, Queenie has been playing cards with James Patrick March (Evan Peters).  During the episode, Langdon enters the Hotel Cortez and emerges outside with Queenie.  Langdon goes out to rescue Madison.
Meanwhile, Madison has been banished to her own personal hell – processing returns and complaints from a long line of customers at a department store.  This has also been happening since the end of, yet again, American Horror Story: Coven.  Langdon arrives with Queenie to help Madison escape.
Langdon returns to the surface with both Queenie and Madison by his side.  Cordelia faints while Langdon gloats on his victory.
And there you have it — a mega crossover that started with Murder House tying in with Coven only intertwine with Hotel.  Three different seasons overlapping under one chapter.  Different characters returned to the story to push the plot even further.  Who needs new characters when you can bring old ones back to life.  There's no other series that does it better than American Horror Story.