Ladies and gentlemen… today is a VERY special day.  No, it is not about PI day nor will it be six days until Spring (but THAT'S exciting too!).  Today is… wait for it while you hold my beer…
THE TWO-YEAR ANNIVERSARY OF MAKESANDCASTLESNOTWAR!            `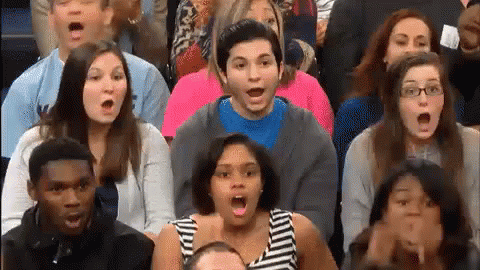 I…just…WOW.  Two years.  It already has been TWO years full of PR nightmares, TV criss-crosses, business WINS, Netflix/TV binge-watching reviews, philosophical journeys and many other crazy shenanigans.  We've dived into some intriguing ideas as well as some of the most twisted PR stories that would affect audiences for years to come.  While some businesses crossed the line, others formulated a unique product or service to offer.
Just think that we have covered a span of these topics in just TWO YEARS.  My mind is still boggling even as I type this two-year anniversary post.  After being away on vacation for a few days this past weekend, it's finally time to celebrate this special day.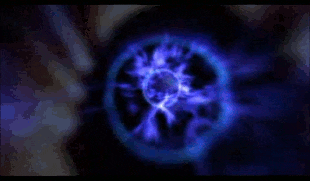 So last year we dived back into the first blog post topic about Jonathan Blow's The Witness.  Ironically enough, it was a blizzard outside (like the one that is currently happening now!) and it was the perfect day to celebrate.  It was already a year since MakeSandcastlesNotWar was created, so we entered the time warp (*Swoosh*) to see how it all started.  This was a fantastic voyage of nostalgia about a dreamy puzzle adventure game.
But for today's anniversary, things are about to get weird…and I mean, REALLY WEIRD.  This will be a post like no other.  Today isn't just an ordinary nostalgic post looking back in time.  We are in the midst of a…BLOGCEPTION.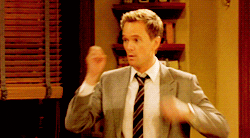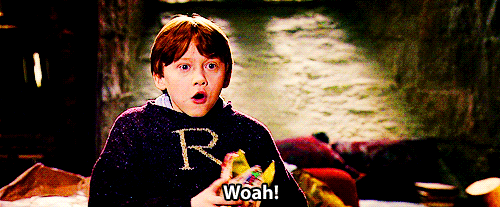 We've finally done it folks – a blogception has occurred on MakeSandcastlesNotWar.  There has been some strange topics popping up here and there, but this is where things will get really bizarre.
It's about time I explain – a blogception is when a blog post is written up about a previous blog post relating to a post that was written before.  The blogception consists of only one post, BUT it becomes tethered to other similar posts from history.  There are two or more subjects happening at once, but yet they still become connected to construct a concrete story.  With all of these subjects floating around at once, your mind can't fully grasp around the mere fact that it actually WORKS.
Hold on folks, because things are about to start…NOW.
March 14th, 2017 – it was the day we were exploring a post about the first video game topic about The Witness.  There was so much to celebrate that day – more followers, increasing number of views, many widespread topics stemming from major categories, and even other surprises that were in stores.  I had to kick off the celebration by introducing the story of how this blog came to be.
After studying PR in Salem State University, I was enthusiastic to continue my blog work.  I truly enjoyed the writing work I completed, so I took it upon myself to build this magnificent creation that would become MakeSandcastlesNotWar.  This sandcastle would become filled with various content – reviews, criss-crosses, PR nightmares, philosophical journeys, field trips.  Every new topic was a new adventure into another world.  Even when diving back into a familiar subject, there was always a new gem waiting to be discovered.
And if you're wondering…YES, there were still more topics to discuss from The Witness.  Months (even YEARS) after playing The Witness, I found so many aspects I enjoyed about it.  From the challenging gameplay to the philosophical wisdom from the audio logs, The Witness offered so much as a puzzle adventure video game.  It was these strings of posts that would lead up to the blogception that we have discovered today.
Here we are folks – a year later after traveling back into time to discuss the first post the year before.  It's truly a mesmerizing and glory idea to behold.  This blogception has truly given a sense of how far things have come.  What was once a small experiment on writing about some of my favorite things has blossomed into a fully-grown entertainment PR blog.  Two years later and I still gain the satisfaction of writing about more incredible ideas.
What makes this even better is that the adventures still continue.  We still have SO much to discover in this thriving and chaotic world of entertainment PR.  There's always another philosophical journey to write about or some TV criss-cross waiting to be found.  Who knows, there may be another flourishing business that starts sinking due to a PR nightmare.
Times have truly changed since creating this blog post; what hasn't changed is the initial ambition for discovering new and exciting ideas.  Whether we go forward or backward, we're always connected one way or another.
Writing this blog has truly been a blessing.  It has been a crazy journey since launching onto the WordPress platform.  Two years later and I still enjoy writing posts each day.
Two years later…and the journey still continues.  What new adventures awaits us?  Who will we discover in the next TV criss-cross? Where will the next PR nightmare happen?
For now, we can just remember this one thing… Make Sandcastles, Not War.