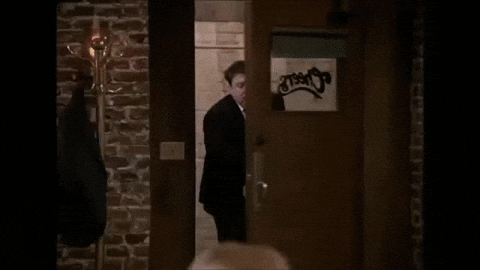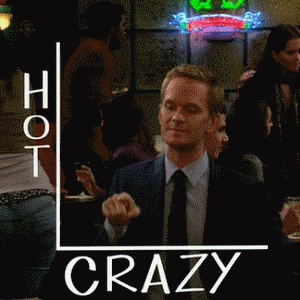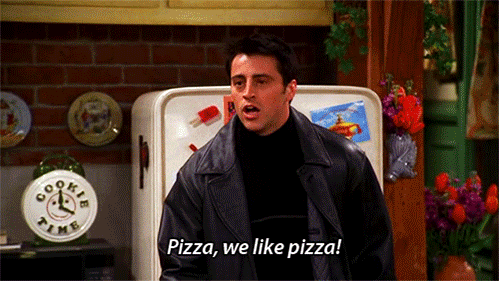 Every great American sitcom has that one memorable character that stands out from the crowd.  Norm Peterson was always welcomed to the bar in Cheers, Barney Stinson followed the infamous 'bro code' in How I Met Your Mother, Charlie Harper wooed many women into his beach house on Two & A Half Men, and Joey Tribbiani worked as a struggling actor in Friends.  A lot of these sitcom series won over a lot of audiences with their quirky characters.
As time went on, it's had to find the unique character that stands out the most in these newer sitcoms.  That wasn't the case with Netflix's Disjointed.
Disjointed features Kathy Bates as Ruth Whitefeather Feldman, owner of Ruth's Alternative Caring.  Feldman leads a team of crazy stoner characters that work with colorful customers.  The quirkiest customers of all time?  Dank and Dabby.
Steven 'Dank' Dankerson and Deborah 'Dabby' Shapiro are two of the biggest potheads of the series.  Known as frequent customers of Ruth's Alternative Caring, Dank and Dabby wreak havoc for Ruth and her team.  They are usually seen smoking weed (LOTS of weed!), wearing clothing containing cannabis brand, cracking silly jokes, and discussing how amazing pot is.  It's the perfect kind of characteristics that make for two hilarious stoner characters.
If that weren't original enough, Dank and Dabby even have their own YouTube channel!  Dank and Dabby's YouTube clips feature the duo smoking cannabis and informing their viewers on news, personal experiences, announcements, and even showcase their own segments for the show (Best segment ever – 'BEST OF DANK AND DABBY COUGHING 4!!!').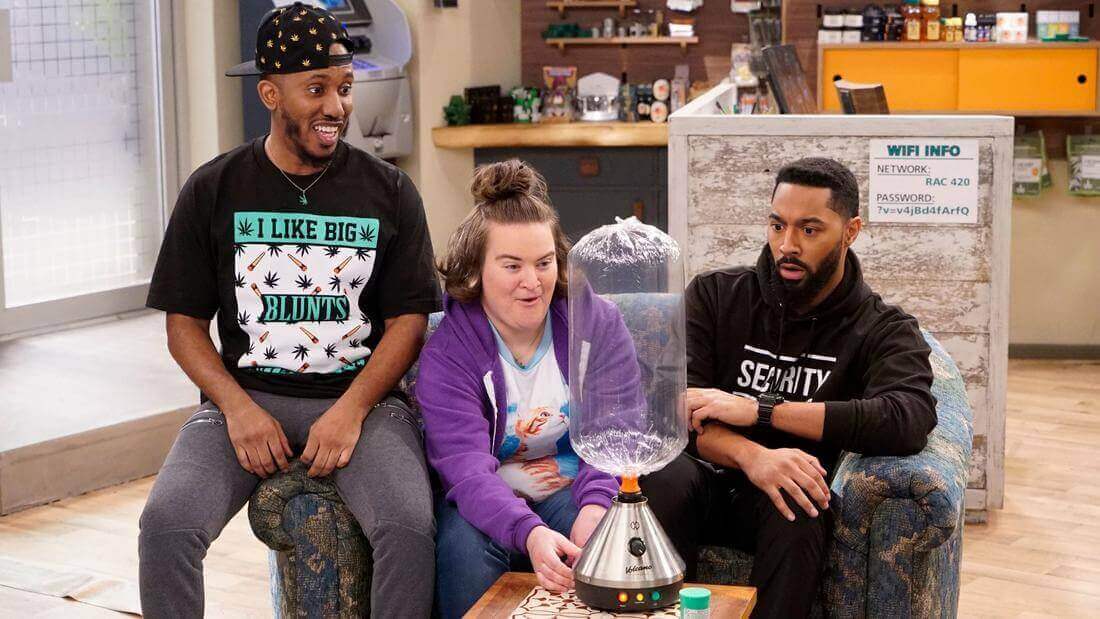 Usually the duo ends up in some sort of trouble, which leads to Ruth having to bail them out in the end.  Whatever the case may be, Dank and Dabby are never afraid to show their true love for the ganja.  Dank and Dabby always count on cannabis (even if it DOES lead them to trouble afterwards!).
Dank and Dabby are two of the most hysterical characters to watch!  After a nice bowl of Purple Trainwreck, I can always look forward to them making me laugh harder than ever over their silly shenanigans.  They were funny on season one and their hilarity ensues harder on season two.
Like I mentioned before, EVERY sitcom has that one (or more) characters that audiences remember the most.  Dank and Dabby stand out the most from Disjointed because they are the most hilarious stoner characters.  They mimic the dumb, lazy stoner stereotype that we all laughed about decades ago.  Imitation is the sincerest form of flattery and this holds true for Dank and Dabby.
Disjointed definitely got LIT with their popularity for creating the Dank and Dabby duo we all know and love.  Who knows what other silliness Dank and Dabby will run into next.