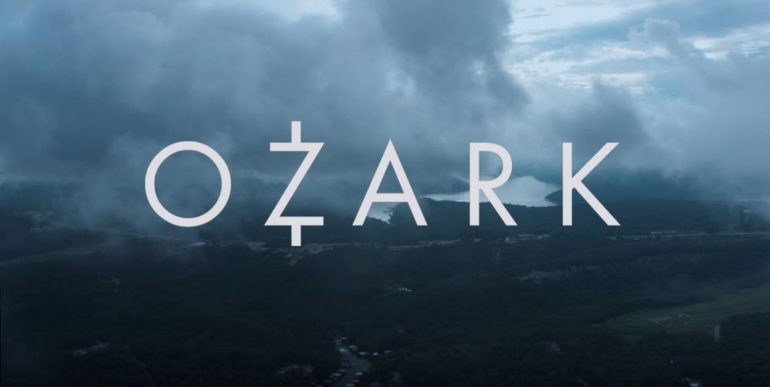 After weeks of binge-watching, I finally caught up with some amazing Netflix series this summer.  I've been in a great summer mood, what with my daily adventures to Boston every week.  It's August now (Fall is almost a MONTH away) and I'm back to binging back-and-fourth between my other series.  Ozark was one of a few amazing series I got into (which I will get back to later) this past week.
Before Netflix premiered Ozark, there was a nostalgic franchise that was made into an anime last month.  That series is Castlevania, the action-adventure horror themed games created by Konami.  Castlevania revolves around the Belmont family, a clan of vampire hunters that fight Dracula.  The first Castlevania game for the series released on September 26th, 1986.  Konami's horror-themed games took off with a hit ever since (fun fact: Castlevania created the 'Metroidvania' genre of gaming!).
The Castlevania series on Netflix doesn't disappoint at all.  I'm not too familiar with franchise myself and even I really enjoyed watching the series.  Lots of things drew me in immediately after starting the first episode.  Season 1 only had four episodes, but they were four AMAZING episodes to binge-watch.
Here's a few tidbits of why Castlevania was an excellent choice to binge-watch:
Animation
Right off the bat, I noticed that the animated series looked absolutely beautiful.  It's colorful and sets the dark tone that mirrors the setting of the story.  For a horror-themed anime about vampire hunting, Castlevania really does look and feel like a gothic anime!  From the dark orange hue of the sunset to the blood red spurting out from the characters, Castlevania just looks gorgeous to look at.
Plot
What's interesting to point out is that the plot is based on the game Castlevania III: Dracula's Curse.  Trevor Belmont, a member of the Belmont family, defends the nation of Wallachia from Dracula and his army of creatures.  With only four episodes at 22 minutes each, the plot flows pretty smoothly.  While the dialogue may sound silly at times, Castlevania makes up for it with its action-packed fight scenes.
Action
This brings me to my last highlight of the series – the action-packed combat itself.  Castlevania is packed with MUCH more violence and gore than the games.  With the nation of Wallachia shrouded in darkness, Trevor fights off the vampires with his vicious whip (and it's DEFINITELY vicious!).  One of my favorite portions of the series is watching Trevor kick ass with his weapon (nothing better than having breakfast and watching Trevor whip some guy's eyeball out of his head.).  The gory action scenes prove that this anime was geared towards the adult audiences.
In the end, Castlevania was a brilliant choice to binge-watch.  It's a visually-stunning anime with an intriguing story that features action-packed violence.  This is a great series if you're into the horror-themed anime.  Even if you never played the Castlevania games before, it's an easy show to follow.
Now that season one is done, I am definitely amped for when season two hits the digital shelves.  Netflix definitely hit big with this anime and I hope that they release the second season soon.  In the meantime, I look forward to see what lies ahead in Trevor Belmont's journey.