If you remember last month, we received the devastating news that Sense8 was cancelled after two seasons.  It was on the first day of Pride month (out of ALL months!) that the series got its axe.  I was just finishing up the last few episodes and was SHOCKED that the cliffhanger wasn't going to be resolved.  Unsolved cliffhangers are one of my TV pet-peeves, making me go INSANE over what should happen in the end.
That axe made me realize that even Netflix series can't hide from cancellations.  Sense8 was popular, yet it was an expensive series to film.  After receiving the shocking news, millions of fans gathered to the internet to create a petition for reviving the groundbreaking sci-fi series.
The bad news?  Sense8 still wasn't going to be picked up for another season.  Ready for the good news?  It WILL give the audience the ending they deserve!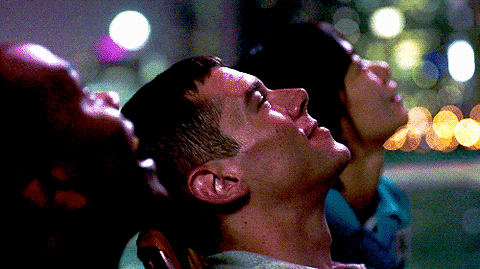 You heard me right, folks – a special series finale of Sense8 will be out in 2018!  The two-hour finale will wrap up where the clusters left off.  No further details on what month it will be out, but an update will be released ASAP (that's what PR pros do, ya know!).
This is like a gift from the TV gods.  We'll finally see how this all goes down.  All else I can really say is HALLELUJAH!
Back to the actual story – the news broke out on June 29th when Netflix tweeted a video announcing the two-hour finale for the series.  The tweet read, "There are sensates within these walls, too. #WeAreTheGlobalCluster".  It was retweeted more than 9,000 times, with fans shocked over the amazing announcement.
What's ironic about these stories is the awkward timing between the events.  Sense8 got its axe at the beginning of pride month and announced their two-hour series finale at the end.  It was a twisted turn of events, but we finally get the ending we deserve.
I was so pumped on hearing about the Sense8 series finale! Since binge-watching the second season last month, I was really hoping to see that final showdown.  It's true that I signed the petition, but it was because I truly liked the show that much.  The eclectic characters, rich story line, and breathtaking settings were a few reasons for why I looked forward to the show.
It may be a while until the series finale actually drops, but we call all breathe a sigh of relief over the news.  Sense8 was one of those unique shows that we couldn't put down yet.
Be sure to catch the two-hour Sense8 series finale next year!