Back in middle school, the one show I always looked forward to on Monday nights was Fear Factor.  Fear Factor was a game show hosted by UFC commentator Joe Rogan where six contestants from around the country battled each other through three extreme stunts.  These stunts challenged the participants physically (and mentally!) for the prize of $50,000.  Each stunt revolved around the contestants' fear of bugs, water, heights, tight spaces, snakes, and other scary ideas.  It was the one show I looked forward to after the first day back at school.
Fear Factor had a great run on NBC, with five seasons airing up until 2006.  They tried to revive it back in 2011, but it didn't live up to the hype they had before.  MTV2 airs rerun episodes every now and then.  You won't have to stick around for the reruns anymore because I'm happy to announce that Fear Factor is coming back!
This is not a drill – Fear Factor IS returning to the airwaves with all new episodes.  MTV announced back in April that they are reviving the daring game show with a new season beginning tonight.  The 12-episode season will be hosted by Ludacris and will follow the similar format as the past season (six contestants, three stunts, $50,000, the whole shebang!).  Stunts for each episode will be inspired by elements of horror movies, pop culture, urban legends, and even viral videos.
Rather than showcasing some gross-out stunts, MTV will shift its focus to lighthearted fare for the millennial generation.  We will also be seeing more younger participants (specifically, the millennials) competing in the series.  MTV is looking to showcase contestants empowering through their fears rather than being mean-spirited about what scares them.  With millennials being the majority of competitors, we could be in for some interesting stunts.  Maybe the millennials will have to pay bills or–dare I say it—start ADULTING!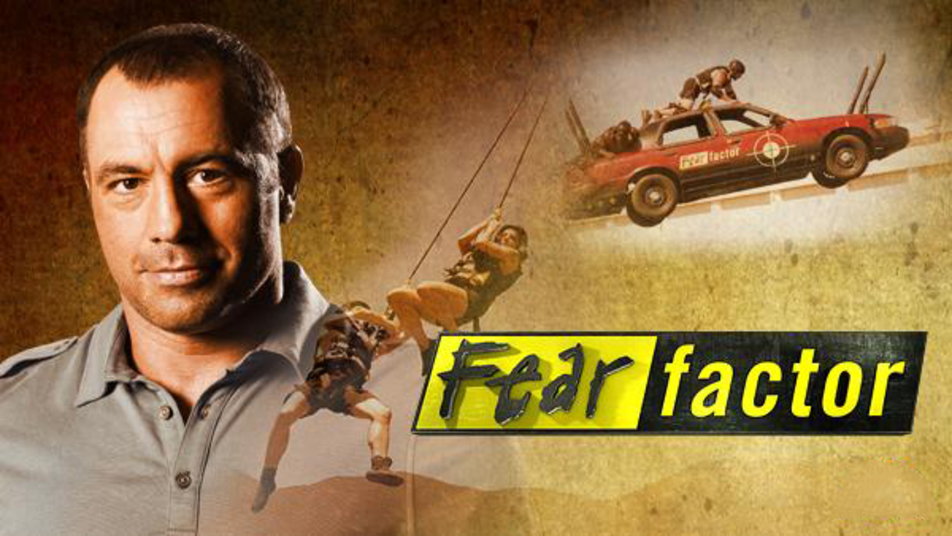 Whatever the case, we could be in for an interesting Fear Factor reboot.  A few aspects will change, but it will follow the original format as intended.  The first episode airs tonight, so hopefully things pan out great for the series.
It was really surprising to hear that Fear Factor was returning!  I loved watching the series back in middle school because of the unique game show format it had on NBC.  Joe Rogan was an amazing host for the show, so Ludacris definitely has some big shoes to fill.  While it's great to hear that Fear Factor is returning, I was concerned when reading about what direction the show will be going.  For one thing, the gross-out stunts were one of the main reasons why I loved watching the series.  It was worth getting my homework done early so I could watch contestants eat animal dicks for $50,000.
And another thing…why is MTV looking to change format to show contestants "empowering through their fears"?  Wasn't that the whole point of the series in the first place?  Watching contestants face their greatest fears for $50,000?  At the end of each episode, Joe Rogan would announce, "evidently fear is not a factor for you!" when he/she won the game (that phrase pretty much sums up the whole point of the show!).
Sure, there was a lot of trash-talking and manipulation among the contestants…but that was the POINT!  It's a COMPETITION, for Christ sakes.  Watching contestants eat live bugs for a chance at money may be grotesque, but that's what Fear Factor was all about!  Hopefully they won't dial down the gross factor too much because that's what made the series what it was.
In the end, I'll have to check out the reboot tonight to see how it goes.  Hopefully there won't be too many changes in the rebooted series.  As for now, I'll head to my nearest TV to catch the premiere.
Check out the season premiere of Fear Factor tonight at 10 PM on MTV!