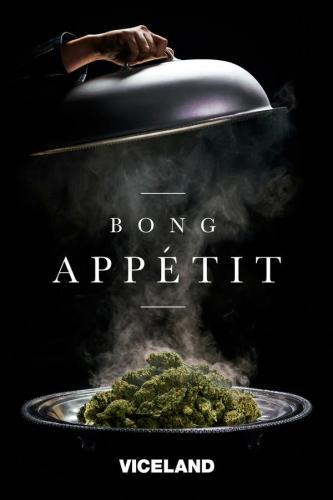 After the first day of my work week, I am most excited to come home to watch the new episodes of Weediquette and Bong Appétit.  Weediquette may have aired their final episode of the season (boo!), but Bong Appétit is still going strong.  Last week's episode featured Abdullah Saeed throwing a pizza party for his friends featuring cannabis-infused pizzas.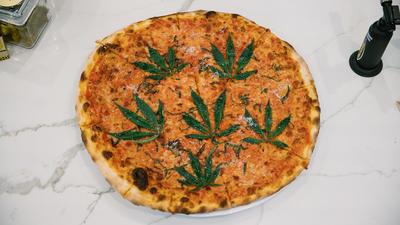 Other than showcasing cannabis-infused pizzas, there were some notable guests that dropped by for the celebration.  These guests appeared on Bong Appétit for what is known as – wait for it—a TV CRISS-CROSS!  That's right, folks!  Today's post features a crazy TV criss-cross that brought together various guests from other TV series.  It was a TV Criss-Cross so spectacular that it is known as…the Viceland TV Criss-Cross!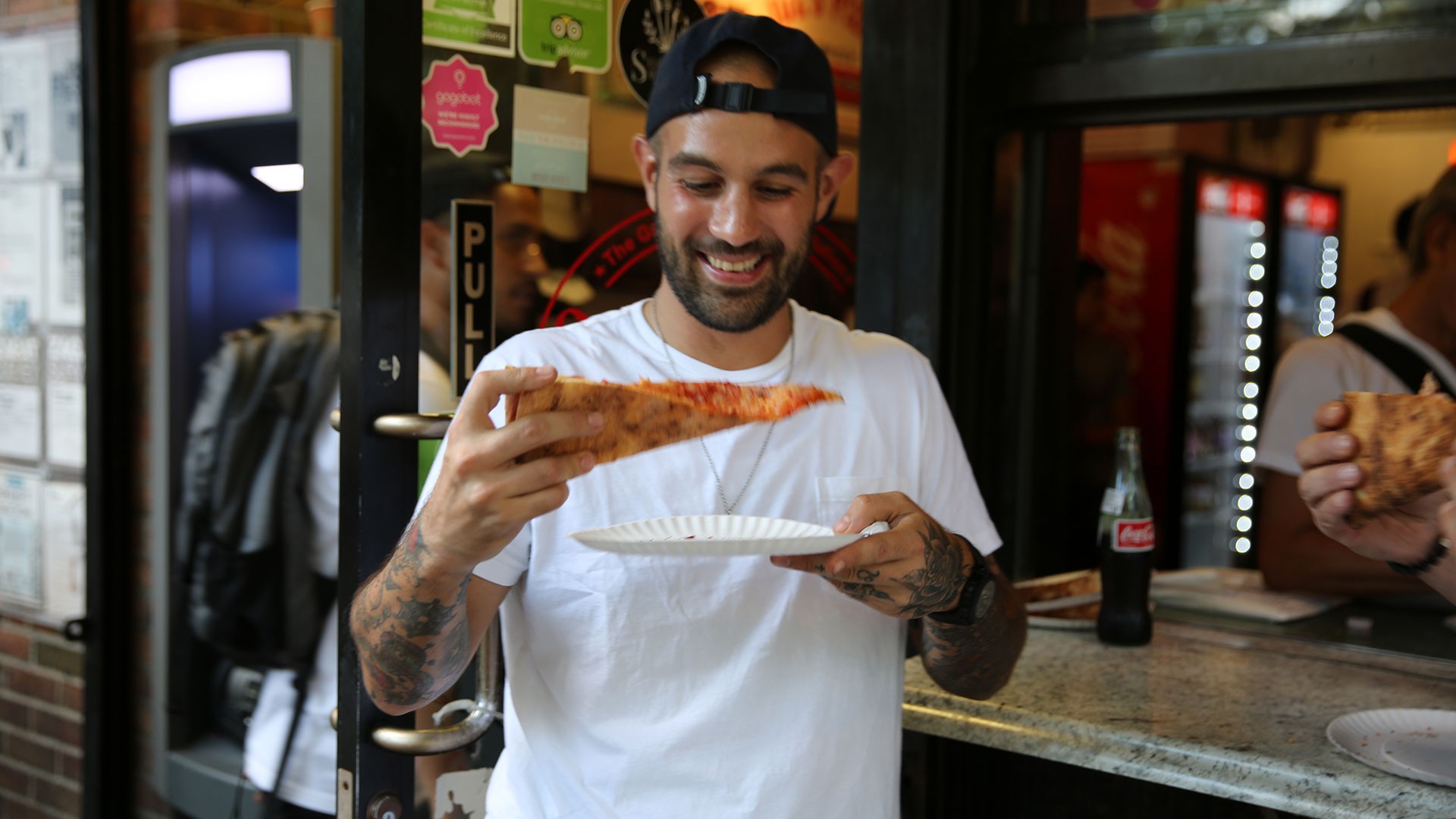 So let's break it down:  For the pizza-themed episode, the Bong Appétit crew welcome Frank Pinello from The Pizza Show.  The Pizza Show follows Frank Pinello as he travels across the country tasting various pizza pies.  Frank's own series can be watched on the Viceland network!  Since The Pizza Show was on hiatus until season 2, Frank dropped by the Bong Appétit house to help out with making three infused pizzas.  He isn't a heavy cannabis user, but he was enthusiastic about adding cannabis products into his pizza pies (props to him for that amazing dab hit at the end!).  Cannabis and pizzas, two beautiful commodities here in America, melded together for one fantastic Bong Appétit episode. 
            But wait, there's more!  The episode featured guests from Viceland's other series King of the Road.  King of the Road follows three teams that go on a skating trip of a life time, shredding their dignity (as well as blood!) to be crowned as King of the Road.  It's a wild scavenger that leads three teams all across the country to cross off each item on the list (for those of you who remember the scavenger hunt episode on MTV's Viva La Bam, it's basically that concept for the series!).  Some of the King of the Road crew dropped by for some pizzas, smoke some amazing weed, and to shred on the half-pipe ramp.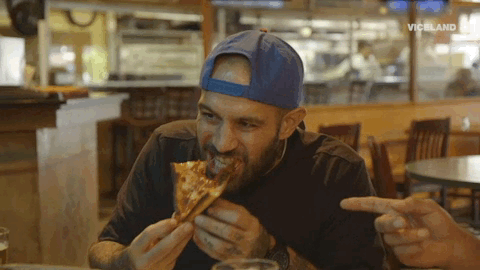 And there you have it – three amazing shows on Viceland under one roof for Bong Appétit.  It was an amazing TV criss-cross that featured three shows from one awesome TV network.  There were pizzas, there were radical skaters shredding the half-pipe, and of course…LOTS of weed!  Skateboarding, cannabis, and pizzas…can it get any better than this?  This was the best Viceland TV Criss-Cross to date!
            I haven't done much TV Criss-crosses for MakeSandcastlesNotWar lately and I'm glad I found the time to write about this one.  It's funny how you discover TV series intertwining for one amazing television event.  TV series have been crossing over each other for decades and it makes for great entertainment.  Viceland's criss-cross of Bong Appétit with The Pizza Show & King of the Road made for a fantastic episode last week.  Who knows what other fantastic TV Criss-crosses we'll run into in the future.