It's now been six months since American Horror Story: Roanoke ended and I really haven't been doing much research on the newest season.  What I do know is that it will follow a new storyline, have new crazy enemies, and a twisted monster that will hack and slash some of the characters.  There's always a new monster creeping around the corner every season and some of them will take our fears to a whole new level.  First there was Bastien the Minotaur on American Horror Story: Coven, then the Piggy Man graced us with his grotesque appearance on American Horror Story: Roanoke, and our new season will introduce…an elephant!
On May 5th, Ryan Murphy teased us with a new tweet of an elephant monster for next season.  This elephant looks creepy AF, with black hollowed-out eyes and a red, twisted grin.  None of its body has been drawn, but the face itself will induce nightmares for months to come.  To put it bluntly, this new elephant monster already looks creepy…as…FUCK.
Who is this new elephant monster?  What is the backstory behind this disturbing drawing?  Does it have any ties to the previous monsters within the American Horror Story universe?  What's the reason for that twisted grin?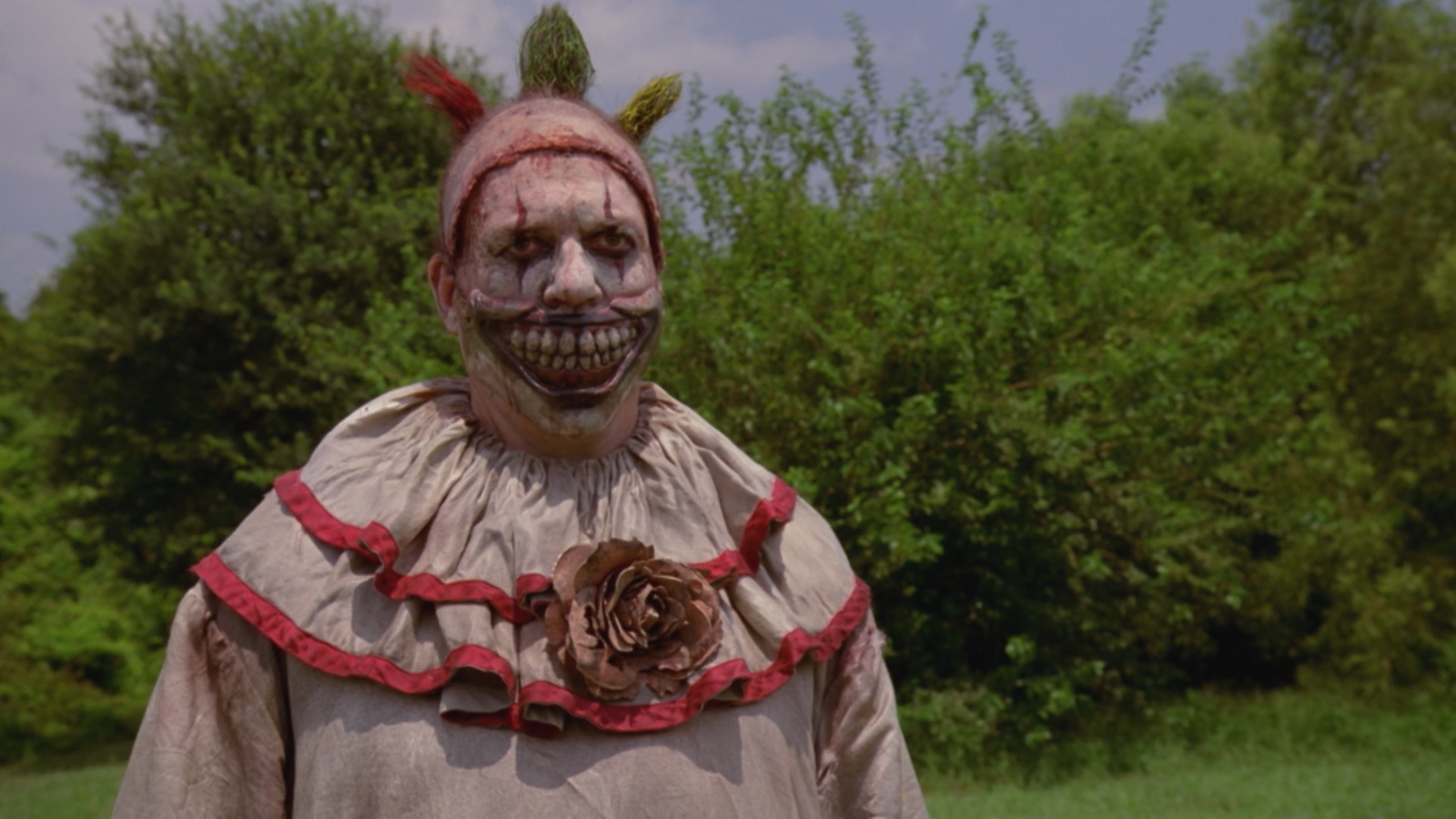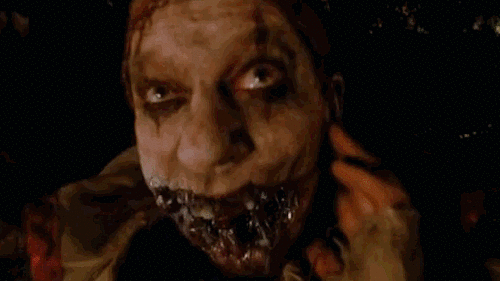 While I don't have any answers yet, there's already a clue found within the drawing.  Recognize that twisted grin?  You should, because it's the EXACT same mask Twisty the Clown wore on American Horror Story: Freak Show!  AHS fanatics will remember Twisty the Clown, the disturbing clown killer on season 4 that made Pennywise look like child's play.  Twisty the Clown, played by John Carroll Lynch, was the monster who kidnapped or murdered his victims.  What's even more frightening was the tale behind his mask that he wears as his costume.
If the elephant's grin bears a striking resemblance to Twisty, then the clue could be tied to season 4 in some way!  Whether it ties directly to Twisty the Clown or not, there's a hint that we could be revisiting the Freak Show storyline during season 7.  No other clue has been dropped, yet we have an interesting idea for what the monster will be next season.
Before dropping the twisted clown drawing, Ryan Murphy revealed that season 7 will revolve around the 2016 elections.  Rather than the storyline being directly about Donald Trump or Hillary Clinton, it will play as an allegory of the fears many people felt after the election results.  The elephant is the symbolic animal for the republican party; with that being said, the elephant monster will definitely fit well with the disturbing allegory for next season.  Who knows what kind of shocking outfit the elephant monster will wear during season 7.  The elephant monster could serve as an assistant to one of the characters (like The Addiction Demon was to Sally McKenna).
This was so cool to find!  I honestly haven't been reading much news about the upcoming season of American Horror Story these days.  Discovering this awesome tweet while on the train home from Boston really got me pumped about the new season.  The elephant drawing itself looked SO creepy and I'll enjoy watching it do its dirty work!  It drives me insane how long I have to wait until I figure out what dastardly theme Ryan Murphy has planned for us.  There's really not much on TV (except for Bong Appétit and Weediquette) and American Horror Story is really the only story I look forward to.
There is no other major news about the new season of American Horror Story, but more news will be dropping in the future.  Ryan Murphy showed us the most disturbing animal creatures (Bastien the Mintoaur and the Piggy Man!) and now he'll be scaring us shitless with an elephant monster.  Looks like people won't be heading to the zoo anytime soon next year!