Wednesday nights have been great for one thing – new episodes of Weediquette and Bong Appetite.  These new episodes' air on Viceland at 10 PM.  They aired the new seasons on April 19th and the episodes have been amazing so far.  Weediquette explores some of the complex dilemmas we face even with cannabis legal on the rise.  Last night's episode dived into what is known as 'The Pot Pipeline'.
On episode 3, Weediquette host Krishna Andavolu follows a shipment of weed going across the country.  This pipeline of pot ships from California and drives right into New York.  There are three different routes to the destination and some of them can be much riskier than others.  This episode showcased how the legalization of cannabis ushered this golden age of weed smuggling.
Watching this episode made me conjure up an interesting problem within the cannabis industry.  A majority of weed comes from California and is shipped all across the nation.  Since New England isn't the best climate for growing cannabis, employers rely on shipments coming in from California (California-grown, bitches!).  States like Massachusetts and Maine are setting up their legal cannabis business that will be starting in 2018.
Why would people choose to ship weed all the way to the New England region?  For more profits, of course!  Cannabis prices in California are DOUBLED in places like New York City or Boston.  A pound of cannabis costs roughly $1,000-$2,000 in California whereas that same pound will cost $3,000-$4,000 in Massachusetts.  Cannabis is being transported to the East Coast because it costs higher than what people get on the West Coast.
The journey itself is a difficult one.  One trip from Los Angeles to New York City is 2,791.9 miles long, taking 41 hours total to reach your destination.  Daring travelers are driving across the country with pounds (that's right, POUNDS) of cannabis in their vehicle.  Their task is to drive pounds of cannabis to New York and come back to California for another shipment.
Sounds easy-peasy, right?  WRONG!  While California is a legal state, many other states have heavy fines for carrying pounds of cannabis in your vehicle.  Many states, especially in the southern region, have conservative laws where fines could lead to decades in prison.  In Oklahoma, anyone caught with 25-1000 lbs can be incarcerated from 4 years to LIFE in prison and a hefty fine of $100,00.  Life in prison, in Oklahoma, for transporting cannabis to a dispensary in New England.  Speeding tickets are one thing, but getting busted for carrying pounds of cannabis inside your vehicle is a WHOLE other ballgame!
As you can see, transporting California-grown cannabis to legal states in New England is not an easy task.  Dispensaries depend on these cannabis strains because their customers need them for their personal use (whether it is medically or for recreational use).  Some customers have tried cannabis in California that they really enjoyed and want to see these strains in their local dispensaries.  Cannabis that is grown in California is in high demand because it's grown so well and there's much more strains to choose from.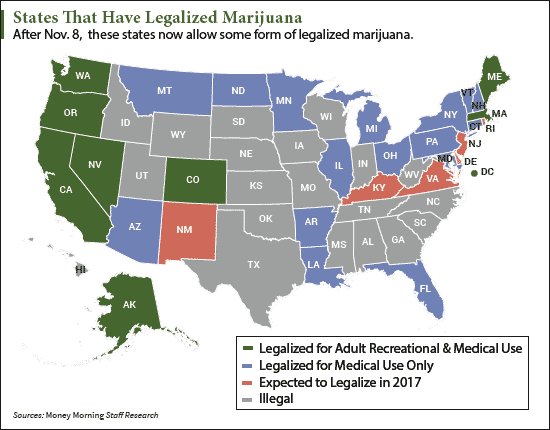 With legalization making waves around America, the pot pipeline is more essential now than ever.  We need to keep the supply flowing to satisfy the ever-growing demand around New England.  As risky as this idea is, this pipeline is the key to bringing more flavors into other states.  If legalization is becoming more of a reality in this country, why are other states not following through?  Why hasn't states like Oklahoma or Georgia waken up this secret gold mine that is flowing across the nation?
Whatever the other states decide on, one thing's for certain – many states are missing out on a golden opportunity.  The pot pipeline will continue to flow as many businesses take advantage of the legal cannabis market.  As shady as this idea is, sometimes we have to jump through a few hoops to get the cannabis industry up and running.  Hopefully the noise will quiet down once legalization makes even more waves in the near future.
For now, Bostonians like me can thank adventurous Californians for shipping that luscious green into Grassachusetts.