To start today's post, I have an interesting story to share:  I was staffing for an event at the Hynes Convention Center this past weekend.  The event was catered to the American Association for Thoracic Surgery (in English, heart surgery).  My role at the event was line monitor, which was to monitor the pre-registration line to make sure things were running smoothly.
Once the line quieted down, I got to take a 15-minute break.  With my CBD vaporizer at hand, I went for a stroll outside.  What I saw outside was absolutely baffling to me.  I went out the doors to see members of the event…smoking cigarettes.
Seriously guys…I was watching PROFESSIONAL heart surgeons smoking cigarettes outside of the Hynes Convention Center.  Some members smoked typical cigarettes while others smoked a cigar.  I couldn't believe my eyes when I witnessed surgeons having a smoke before heading back to their class.
Think about this for a minute:  these are licensed surgeons that work fixing the human heart to prevent it from stopping.  They were admitted into medical school for over TEN years studying everything they needed to know about heart surgery.  Ten years of studying, labs, homework, papers, and other school work and yet some of them smoke cigarettes during their break.  Cigarettes are the #1 cause of many heart problems in America and there are actually heart surgeons who smoke.  This observation was absolutely MIND-BLOWING to witness.  How do we have heart surgeons smoking cigarettes?  What happened?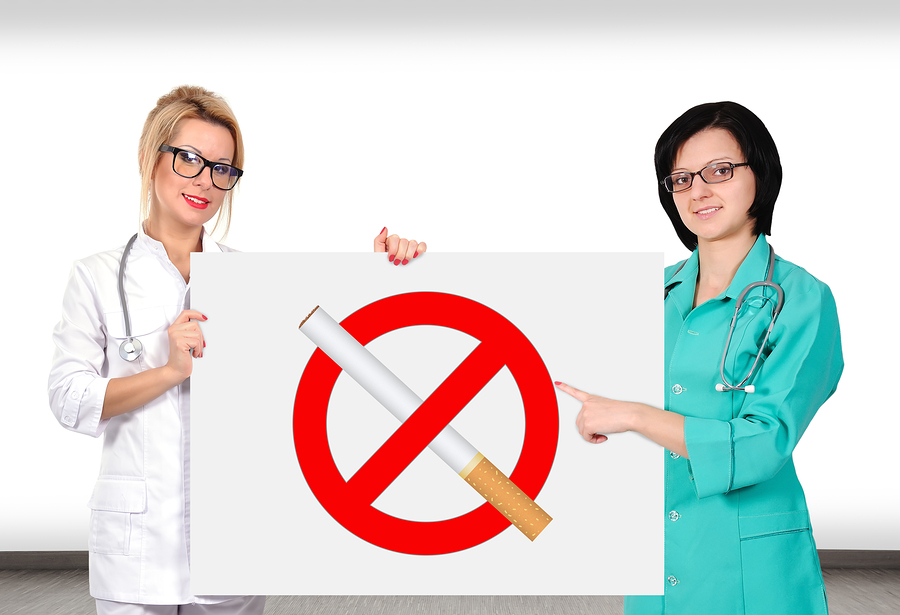 What happened?  AMERICA happened!  But in all seriousness, this is an interesting topic to discuss.  Employees in the medical field always caution us about smoking cigarettes every year.  Doctors and nurses ask us things like how much alcohol we drink, how much cigarettes do we smoke, do we smoke cannabis (if so, how much), and if we consume any other drugs.  Our doctors can only inform us about what's causing the problem (there WERE doctors that advertised cigarettes on television, but that's for another discussion!).
In a surprising study, less than a quarter of doctors smoke cigarettes while nurses smoke twice as much.  While these numbers aren't so high, it's still alarming to hear of medical professionals smoking cigarettes during their break time.  The irony around this is that doctors/nurses advise us against smoking cigarettes, yet there are some that smoke during their free time.
If we want to better understand this strange phenomenon, let's shift gears from cigarettes to the obesity crisis.  Over two-thirds of Americans are considered overweight and about a quarter of people are obese.  Doctors and nurses always advise us to exercise on a daily basis as well as eating healthy food each week.  In a surprising twist, some of these doctors/nurses are overweight themselves (FYI, there are MORE overweight nurses than doctors!).  So not only do we have medical professionals smoking cigarettes, but now there's some that are overweight or obese!
Public Relations deals with the reputation of a company or businesses.  Medical professionals have a serious moral/ethics code to abide by and keeping a clean record is a serious deal.  One misstep and they could jeopardize their entire careers to the point where they lose their medical license.  Are cigarette smoking and weight issues part of the moral and ethics code that doctors/nurses abide by?  If not, then those destructive behaviors should definitely be added into the list.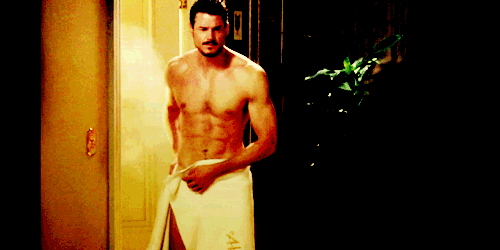 I'm not saying that every doctor needs to look like McSteamy or McDreamy from Grey's Anatomy (although that would be a perfect world to live in!), but they should consider what kind of example they are setting for their patients.  Patients will learn through EXAMPLES set by doctors or nurses that tell them how they can lose weight or what steps to take on quitting cigarettes.  If I were an overweight/obese patient coming in for a physical check-up, I wouldn't be motivated to lose weight if my doctor or nurse wasn't physically healthy.  How can doctors/patients expect us to be healthy if they can't take care of themselves?
Here's another analogy to consider:  police cops are always advising us against drunk driving or doing drugs in this country.  They come into grammar schools to teach kids the dangers of drugs (cocaine, meth, alcohol, heroin, etc) and how they destroy your life.  It would be EXTREMELY unprofessional if those cops were to snort some blow or inject heroin after the lessons.  Kids aren't going to listen to you once they catch you with that joint or needle you were about to use.  Doctors/nurses who smoke that advise us against smoking is the same as cops doing drugs while telling people to not do coke or smoke crystal methamphetamine.
One last thing to consider with this ironic tale:  what if the problem was us?  What if the overall health in America has gone so downhill that medical professionals have turned to smoking to combat the stress of treating their patients?  Could the stress of so many unhealthy patients have created a snowball effect where doctors/nurses have given up on teaching us how to stay healthy?  Have we lowered the bar so far down that doctors have to smoke a pack (or two) of cigarettes to get through the day?  Is this what American healthcare has come to?  If doctors/nurses can't set the right example for living a healthy lifestyle, than who can?
As a human being, I have very little health problems I deal with.  I eat right each week and I exercise every now and then (when I'm not at the gym, I am walking around Boston or doing some cardio exercise).  While I don't smoke cigarettes myself, I do consume cannabis as well as vape CBD oil on a daily basis.  My doctor isn't overweight/obese and I'm unsure if he smokes cigarettes during his free time.  I wouldn't consider myself overweight (although I could lose some of that belly fat!), but I am well aware of many health problems going on in America.
With that, hearing about doctors/nurses smoking cigarettes sends an eerie message to us patients.  If the rate of medical professionals consuming cigarettes or are overweight is increasing, then we really need to do a double-take on America's healthcare system.  We don't need to force every doctor to look like something out of General Hospital, but they should consider what kind of message they are sending to us.  An overweight doctor won't motivate me to cut back on the pizzas and fried calamari if that's all he eats every week.
And as far as people's health goes, maybe we need to stop our bitching and do the hard work necessary to live a longer life.  You and ONLY you can take the steps necessary to be healthier.  No doctor/nurse will provide you with some magic pill that will make you become just like them.  They follow the same diet/exercise routine just like everyone else.  Here are some tips if you want to look like McSteamy/McDreamy:  cut back on smoking cigarettes, exercise daily, and eat healthier every day.