Yesterday was the second time in a week that I dined at an organic café.  After getting a haircut and shave in Beverly, I decided to check out the Organic Garden Café on 294 Cabot Street.  I wandered into what looked like a hippie-style atmosphere that had colorful paintings hanging up on the wall.  The menu itself provided food items that I rarely come across in normal restaurants.  Various dishes contained food such as beets, sprouts, kale, avocado, spinach, bay leaves, mushrooms, and other toppings.
I decided to go for the Monk Bowl with lettuce, brown rice, and vegetarian chili.  My meal featured a colorful array of fresh veggies covering over the brown rice underneath.  The meal itself…was absolutely delicious!  Not only was this the healthiest meal I had, but it wasn't filling where I was too full to eat anything else.  After I got home from eating at Organic Café, I was still feeling hungry for the pizza I had for dinner.
These vegetarian organic cafés have become my new favorite trend since last week.  My first trip to an organic cafe was when my friend took me to Life Alive in Salem.  I had no idea what to expect when walking in, but it had a cool hippie vibe to it.  The employees dressed in tie-dye fashion and the place smelled of steamed vegetables that were cooking in the kitchen.  Once I got in line, I got The Lover Bowl and a Hive Alive drink.
Even though there were some food items I haven't had before, The Lover Bowl was absolutely amazing.  It featured carrots, beets, mushrooms kale, broccoli, brown rice, and ginger nama shoyu sauce.  I finished the whole bowl and could not believe how delicious it was.  Life Alive is definitely a restaurant I would go back to if I were in Salem again.
So what I'm trying to get at with my random rambling is that you should definitely check out an organic café if you're looking to eat some real healthy foods.  Eating a side salad at a regular restaurant is great, but organic cafés contain meals that are out of this world.  The meals are less filling and you'll feel more energized after walking out of the place.  Life Alive and the Organic Garden Café are the only restaurants I know of within my area, but I'm sure that there are plenty of organic cafés within the Boston area (there's a Life Alive in Cambridge, so there's that!).
As a health-conscious young man, I'm always searching for the latest health food trends around Boston.  Organic cafés like Life Alive are vital for people that conscious about the food they eat daily.  Regular restaurants are great, but I do crave healthy foods to keep my mind and body energized for the week.  They say a healthy mind is a healthy body (and vice-versa), so it's important to keep them working properly as you get older.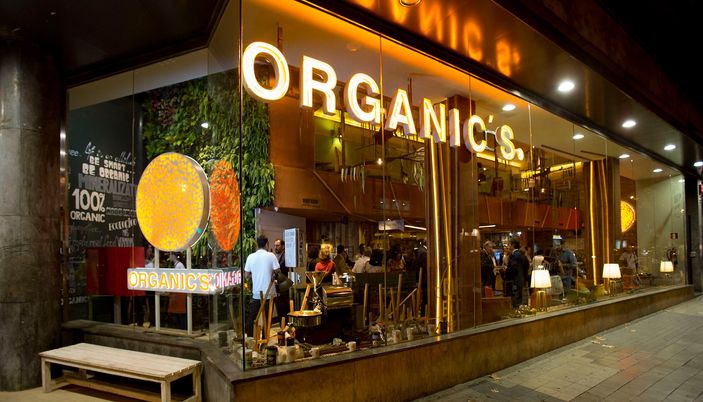 In the end, I recommend checking out an organic café the next time you're looking for something unique to eat.  Not only do these meals taste delicious, but they will leave you even more healthier than before.  Now you'll remember why your parents always persuaded you to eat your veggies!