With this crazy snowstorm I'm getting here in Massachusetts, there was only one thing on my mind today…it was the one year anniversary for MakeSandcastlesNotWar.  Wow…I have been writing my blog MakeSandcastlesNotWar for exactly ONE year today!
Well then, I guess it's time to reflect on the crazy journey of how MakeSandcastlesNotWar got its start.  It was fun, crazy, adventurous, and took a lot of hard work to get this blog moving.  There were topics stemming from all sorts of categories within the entertainment realm.  We looked at the ominous signs of condominium being built around Revere Beach, took field trips to various destinations (Boston's Grown-Up Muesum, Game Over! Boston, Boston Ski & Snowboard Expo), spotted various TV criss-crosses, looked at the PR nightmare surrounding a gorilla (#DICKSOUTFORHARAMBE), and even literally took this blog to pot after Massachusetts legalized recreational use.
So how did we get here?  How did MakeSandcastlesNotWar start from a personal blog to discussing about Weedmaps signs around the Greater Boston Area?  In order to answer these questions, we'll have to journey back to the very first post on MakeSandcastlesNotWar.  To start this journey, let's time travel back to the very first blogpost titled The Witness: Solving the Maze Within Your Mind.  TIME WARP! *Swoosh*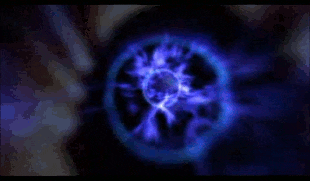 Here we are…March 14th, 2016.  I was about to graduate from Salem State University in 2 months and was about to kick start my career in public relations after finishing my last semester on December 2015.  I had no clue how to make a name for myself in the real world, so my main focus was playing The Witness while brainstorming ideas.  If you haven't played already, The Witness is an open world puzzle adventure game where you wander around a large island solving puzzles.  These puzzles were scattered all across the island, seeking clues as to what you do in the game.  Besides the puzzle boards that unlock the lasers, environmental puzzles were hidden everywhere you go.
As I was wandering around the distant island, I was so impressed by this game.  It something I couldn't stop playing since I was having so much fun discovering the world I was in.  There were no enemies or 'game over' concept, just complex puzzles to solve.  That was when I realized that I HAD to spread awareness of this awesome video game title.
To be honest, I have thought about blogging for quite a while since entering Salem State University.  Since I had so many interests, it was hard for me to pinpoint what categories I wanted to dive into with this project.  After hours of playing The Witness, I knew that I found my first topic to write about.  The first post would be an insight for what The Witness was really all about.
What was the main idea behind playing The Witness?  It was a video game that taught you how your brain works and how it operates as a muscle.  Whenever you discover a new puzzle board, your brain starts to map out various solutions for solving the puzzle.  Your brain is doing the grunt work while your hand just draws out the correct path for the witness.  This is the kind of brain game that was educational as well as philosophical because of the many questions you have when playing through the game.
Ever since purchasing The Witness last year, I've enjoyed every twist and turn the game contained.  The Witness challenged me to gain a different perspective of gaming I never thought about before.  While there were no enemies to fend off, the only challenge you had was against yourself.  This philosophical game initiated what would be the first of many philosophical blog posts discussing various events happening.
Now that we're done discussing the VERY first post of MakeSandcastlesNotWar, it's travel back to the present.  TIME WARP! *swoosh*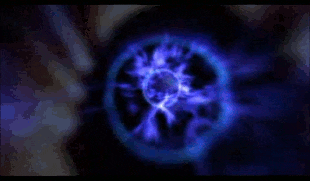 Ah…we're back to the present.  Just one year after The Witness: Solving the Maze Within Your Mind was written.  Ever since then, over 200 posts have been written for the MakeSandcastlesNotWar page.  What's happened since that first idea for MakeSandcastlesNotWar?
A SHITLOAD has happened, to be exact!  More posts, more views, lots more followers, and a broader range of topics that still stay within the entertainment spectrum.  We are at 78 followers right now (whoot whoot!) and average at 15-25 views a day.  Netflix has graced us with some unique TV series/films that made for inspiring posts for the blog.  Other than original content, TV criss-crosses have been discovered in all sorts of series.  Some were interesting while others were just downright jaw-dropping!
MakeSandcastlesNotWar has gained some great recognition within the WordPress community and I am very grateful to see more readers checking out the blog.  Whether you're a TV/film critic or a pot head searching for the latest in cannabis news, there's always something for everyone to enjoy.  While I may have my head stuck in La-La Land every now and then, the most important goal is writing the very best content for the viewers.
If you thought that this blog is going steady, you ain't seen NOTHING yet!  This is just the beginning in what's in store for the world of MakeSandcastlesNotWar.  And believe me…these sandcastles will become MUCH bigger as time goes on!
Let's jump forward into the future to see what topics will be entering the blog later this year.  TIME TRAVEL! *swoosh*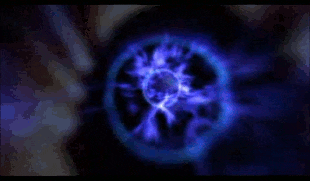 This is it…the future of MakeSandcastlesNotWar.  What surprising topics will we find as time goes on?  Would these topics still touch up on the entertainment world?  Since cannabis topics have been popular lately, what mind-blowing discoveries will we find within the provocative industry?
Listed below are some topics that will be posted for the blog:
History of Cannabis prohibition
Cary Grant's Relationship with LSD (Working Title)
Yooka-Laylee Review
The New Billion Dollar Crop
Alcoholics Anonymous and LSD
Product Reviews
JFK: The 1st Late Night President
As an added bonus, here are some notable figures that I'll be discussing within the blog as well:
Denis Peron
Bill Wilson
Harambe
Timothy Leary
The Stanley Brothers
Victor Maddox
Before I close out, I wanted to say one thing: THANK YOU.  Thank you to all who enter my blog to read some of my posts!  It is YOU who are the true sandcastle makers of the writing world.  I may be the writer of the blog, but it's all thanks to you guys for spreading MakeSandcastlesNotWar all across the nations.  You guys continue to inspire me to write each day about something of interest for me.
Always remember this: Make Sandcastles, Not War!