We are nearing the end of February and I have gotten through the worst of this head cold/cough I caught the past weekend.  After a long week of work/play around Boston, my sickness caught up to me out of the blue.  What followed was a series of coughs, muscle aches, stuffy nose, and an overall lack of motivation to get things done.  Thankfully the weather is getting warmer and I plan to wander outside more to take in some fresh air!
Rather than grossing you out with my cold symptoms, I've decided to take the time to discuss sickness during the wintertime.  Every winter, thousands of people catch some form of bug/flu that goes around each year.  Like a parasite feeding off of its prey, viruses spread like wildfire in the office.  It only takes one 'patient zero' victim to set off the germ warfare that travels around the atmosphere.  Whether you are just starting out as an intern or living large as the company's CEO, no one is safe from the inevitable plague that invades the office.
So how does this happen?  Why is it that we catch a flu or bug every winter?  Even when we eat right and keep ourselves moving, how is it that we become an easy target of the virus?
Well folks, it's about time we start getting scientific about the 'patient zero' phenomenon that happens every winter.  It's sick, shocking, and may be traumatizing for some readers.  Before we open the doors to the office, let's get some basic science out of the way first.
If you took away anything from grammar school science class, you would remember that the common cold is caused by the spread of viruses.  Viruses are microorganisms that invade normal cells inside your body and multiply in order to produce other viruses.  These tiny capsules are much smaller than bacteria, infecting cells that are contained within your bloodstream.  They eventually eradicate these cells, which causes you to become sick.  A virus could cause severe illnesses such as smallpox, HIV/AIDS, and hemorrhagic fevers.
People spend 90% of their time indoors, especially during the wintertime when it's cold.  If you are residing in New England right now (like I am!), then you are probably rushing to head inside to keep yourselves warm.  You head into your office building where millions of microbes are floating around the rooms.
To better understand how viruses are easily spread around the office, let's discuss the day-to-day agenda that happens inside the building.  We will use a public relations office as our example (to keep the entertainment PR theme going!).  Our day in the PR agency starts and people start heading to their desks.  Hundreds of men/women are loading the stuff into their desk and brewing up that first cup of coffee.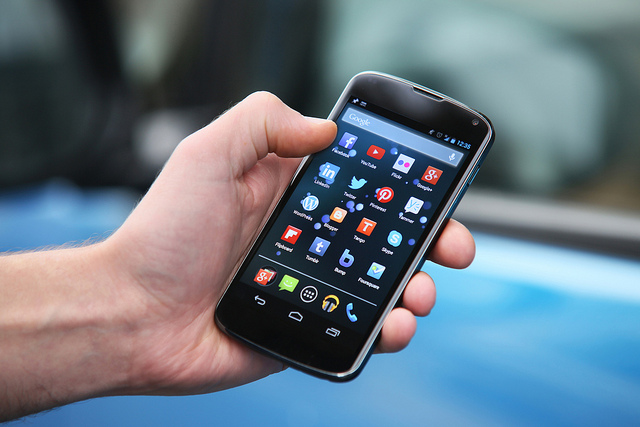 What's the most common office item used daily? Electronic devices, of course!  Various electronic gadgets are used to complete the tasks on the PR agenda each day…which collect MILLIONS of microbes.  That's right people, those smartphones/laptops you are attached to contain a multitude of harmful bacteria that plagues the office (FYI, your keyboard alone contains 3X more bacteria than your toilet seat!).
While your clicking away at your keyboard, your co-worker will probably come around to give you a second set of eyes on your task.  He/she will tap away on your keyboard to provide some necessary changes for the press release you are working on.  After all's said and done, your manager will come by to use that SAME keyboard to give you their feedback on what looks better.  And while all that is happening, your desk is sucking up millions of microscopic bacteria that sticks there for days.  Like a magnet collecting pieces of metal, your office desk collects millions of microbes that floats around your office's atmosphere.
Your building  provides air vents, which ALSO spews out microbes as well.  Pieces of dust are constantly floating around the rooms after exiting the air vent, which land onto your office.  There might not even be a 'patient zero' around and you could STILL be infected by the virus.  It's like you're in a constant battle of germ warfare and you can't even see your enemy!
That's all to it folks: common everyday items we use are constantly collecting microbes that get seeped into your bloodstream one way or another.  Even if you don't come into physical contact with people, you are still susceptible to receiving the virus one way or another.  They say that sharing is caring, but the virus is certainly NOT something you want to share with your co-workers!
At the end of all of this, there are some simple rules to follow when the plague hits the office.  Always wash your hands constantly and cover your coughs to prevent the virus from spreading further.  Keeping hand sanitizers or wipes with you at all times helps to prevent infection as well.  If you do get hit hard, it is vital to stay at home for the day.  The last thing you want is to spread the virus to more employees after catching it earlier.  Work may be important, but your #1 priority is your health.
It may still be February, but Spring is just around the corner and warmer weather is coming soon enough.  Use these essential tips to survive the office germ warfare that invades the building every year.  With these tips at hand, you can win the germ warfare in order to live sick-free another day.