These days there are a handful of channels I watch on cable television (since Netflix provides all the best TV/movie content!).  One channel that I really got into last year was Viceland.  Viceland is owned by Vice Media and launched on February 29th, 2016.    The network focuses on lifestyle-oriented documentary and reality series following controversial ideas.  Their main target audiences are millennials and is operating under creative director Spike Jonze (who was also the co-creator of Jackass, but I'll get to that topic later!). Their headquarter offices are in Brooklyn, New York  as well as Toronto and Ontario, Canada.
One of my new favorite shows I got into was Bong Appetit.  Bong Appetit follows host Abdullah Saeed as he throws extravagant dinner parties.  The main kicker of the show?  It's all about cannabis-infused dishes each episode!  From weed-infused wines to deserts garnished with cannabis leaves, each course is infused with some form of cannabis inside the meal.
Saeed's refrigerator is fully stocked with cannabis products such as flowers, tinctures, concentrates, wax, oils, terpenes, and other essentials for creating the perfect dishes.  He works with cannabis reviewer/photographer Ry Prichard (also known as a 'weed nerd'!) and Marigold Sweets founder Vanessa Lavorato to create the most lavishing dinner parties.  Each episode kicks off with a unique themed party such as a Mexican fiesta or a Christmas party.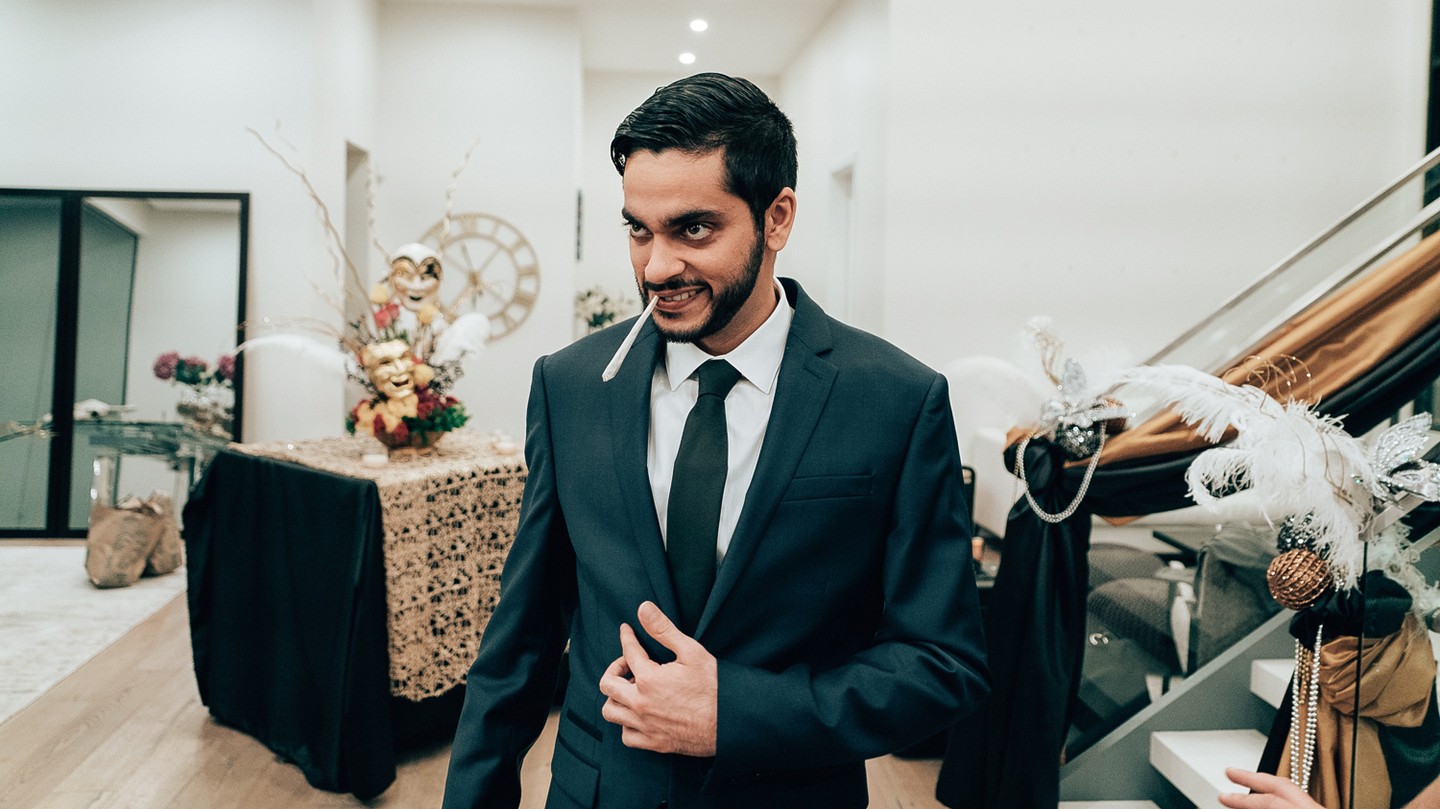 Last week's episode showcased Abdullah hosting a mystery murder party.  Chef Courtney McBroom helped out with cooking cannabis-infused dishes from New Orleans.  While the guests were enjoying their cannabis-infused entrees, they all worked to solve the murder mystery that occurred during their dinner.  The food was amazing, but my interest shifted towards a guest named Laganja Estranja.
Laganja Estranja, who goes by his real name as Jay Jackson, is a drag performer who appeared on season 6 of RuPaul's Drag Race.  He won one challenge while on the show, but was eliminated on episode 8.  Estranja is most known for her weed-themed costumes when performing, but they weren't shown on camera due to their drug-free atmosphere.  His weed-themed costumes are more than just part of her performances.
Jay Jackson is a proud patient of Buds and Roses Collective in Studio City, California, making Laganja a prominent advocate of medical cannabis reform.  He utilizes Laganja's social media platforms to further educate the world on how medical cannabis improved his, as well as Laganja's, life.  Back in September 2015, Laganja became DOPE Magazine's first LGBTQ medical cannabis patient to be on the cover of its September issue.  After her work with RuPaul's Drag Race, Laganja Estranja continues to light up the cannabis scene in California.
Bong Appetit had some unique guests and Langanja Estranja certainly wowed the audience with her dazzling outfit!  What's interesting is that we have two communities colliding under one series: the LGBTQ community and the cannabis community.  Langanja is one of many figures paving the way for a sub-culture that is the 4/20 LGBTQ community.  Having someone like her on a 4/20-friendly show further breaks down the stereotypes of what a cannabis user looks like.
Cannabis isn't just a rite of passage you go through in high school because people like Langanja Estranja prove that cannabis touches all the colors of the rainbow.  Social media helped celebrities like Langanja Estranja raise awareness of niche audiences indulging in cannabis products.  And with recreational cannabis use on the rise in America, more niche audiences will be popping up on a daily basis.  More niche audiences means unique cannabis products that would cater to those audiences.
Recreational cannabis use has always been a universal pastime, spanning multiple audiences that are all rolled up into one fat, democratic joint.  It really doesn't matter whether your gay, straight, black, white, male, female, hard-of-hearing, deaf, or whatever background you come from.  Whatever background you come from, the cannabis culture has always been the universal melting pot that leaves the door ajar for anyone that wants a hit.  You are a cannabis consumer just like everyone else in the 4/20 club.
Kudos to Langanja Estranja for leading the fight on recreational cannabis use here in America!  Keep up the good work and you keep that joint fiery hot, girlfriend!