I've discussed some personal experiences at the end of some news that came out, but what some of you may not know is that I have a pet at home.  I have a grey tiger cat named Beavis who has been around my life since my junior year of high school.  Beavis has grown from a sweet, loveable kitten to a calm and friendly cat that loves company.  We originally got her and a black-and-white cat, that we named Butthead (yes, they were called Beavis & Butthead!), but she ran away while back in Ipswich.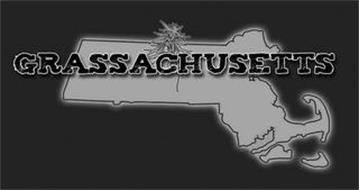 Now as you know, I've been discussing a lot more news about the cannabis industry since question 4 passed in November (#Grassachusetts!).  I've always wondered if cannabis products have been specially made for pets.  We already have tons of products out made for human beings, but there are times that I wish Beavis would get the same satisfaction as I do.  I love my cat and it was then that I asked myself: Are there any safe cannabis products out there for Beavis to enjoy?
Well I just happened to stumble onto some ground-breaking products that recently came out. British hemp company Love Hemp released a product called 'Canine-Abis', a CBD extract oil for dogs and cats.  This product comes in either liquid drops or as atomizer sprays form.  The sprays can either be consumed straight or mixed with food/drinks.  Recommended dosage is set at four drops per 1kg of body weight at least two-three times a day.  And the best part?  It DOESN'T get your dog or cat stoned!
CBD (cannabidiol) is the non-psychoactive chemical of cannabis, whereas THC (tetrahydrocannabinol) causes the 'high' from consuming the plant.  Cannabidiol is still a relatively new chemical and scientists are still studying the various benefits it provides.  Some benefits of consuming CBD include relieving anxiety, diabetes, fibromyalgia, Crohn's Disease, insomnia, multiple sclerosis, and other medicinal benefits.
While this product does work for cats, Canine-Abis has already become pretty popular with the dog-owning audiences.  Tens of billions of dollars are spent on pets every year, with the pet industry growing as new products/services are released.  People really love their pets and these figures definitely show much they care for them.  In fact, some people spend more on their cat/dog than on regular expenses (I'll never understand why people purchase an expensive small coat for their dog.  Hundreds of dollars on a coat…for their dog!).  As cannabis becomes much more mainstream in the next few years, more products/services will be geared towards audiences that enjoy having a cat or dog in their household.
I'm so glad that there's CBD products out for animals!  It's great that we're generating some cannabis-infused products geared towards giving our dog/cat a healthier life.  Before the years of mainstream cannabis, dogs and cats would just get stoned from second-hand smoke (and FYI, it's TOTALLY healthy for your pets to take it in!).
Other than helping out our furry friends, it creates a new niche audiences of pet owners that are curious about the effects of CBD.  Most pet owners are compassionate about helping animals and this product would definitely fit their needs.  CBD oil is an astounding alternative for medicine and we should able to share the medicinal wealth with our furry friends as well.
In the end, I love my cat Beavis and would definitely think about purchasing this product for her.  She is friendly around company, but she does need to calm down a bit when she gets too excited!  If anyone is looking for healthier alternatives to helping their pets, I would definitely look into CBD oil extracts like the ones from Love Hemp.  Cause even pets need to chill with some 4/20 vibes as well!