Happy New Year's everyone!  Hope you had fun with your family/friends watching the ball drop to ring in the New Year.  2016 has left the building and we're officially into 2017.  Now's the time for new beginnings, new adventures, and some new ideas.  But the most important thing about the new year…new blog posts!
Today marks the first post for MakeSandcastlesNotWar (first blog post in 2017, whoot whoot!).  Vacation is over and we're traveling back to La-La Land for our first topic.  Our first post deals with an interesting prank involving the 'HOLLYWOOD' sign.
Los Angeles residents noticed something funny about the landmark 'Hollywood' sign.  Residents woke up on New Year's Day to see the sign changed to 'HOLLYWeeD'.  So that's how LA residents started their year…Hollywood officialy became HOLLYWeeD!  I now have a burning desire to head over to Hollyweed, California.
This prank is just flat-out hysterical/ironic to see.  California legalized recreational cannabis use on November 8th, so it's no surprise that the Golden State is turning to pot.  As a matter of fact, this should become a publicity stunt as a means to promote recreational use in the state.  There's millions of citizens residing in Los Angeles and California continues to rake in millions of tourists every year.
Los Angeles's 'HOLLYWOOD' sign was first built in 1923 as a way of advertising housing development in the Hollywood area.  It originally read 'Hollywoodland' for 26 years, but Mother Nature knocked out the 'H' in a violent storm.  The Hollywood Chamber of Commerece restored the letter and they removed the 'land' phrase as well.  Ever since then, the 'HOLLYWOOD' sign has become a traditional landing point where all the magic happens over at La-La Land.
What's also interesting to know is that this wasn't the first instance of someone creating the 'HOLLYWeeD' sign.  Back in New Year's Day of 1976, Cal State Northridge student Daniel Finegood modified the sign by scaling Mount Lee with $50 worth of curtains.  He was modifying it for his project as an art class assignment on working with scale and he earned an A for his work.  Not only did Daniel receive an 'A' for his project, but it was also marked the first day that California classified possession of up to one ounce of cannabis as a misdemeanor.  Kudos to Daniel for bringing the magic of 'HOLLYWeeD' to the state of California!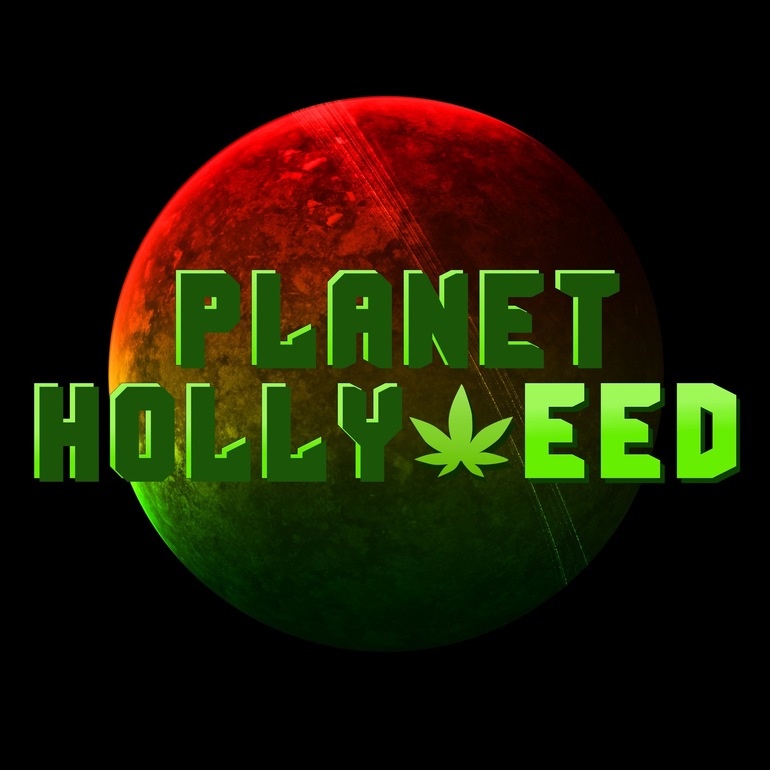 Seeing the 'HOLLYWeeD' sign was just priceless.  It's funny to see what pranks spring up on the New Year.  I think California should leave the 'HOLLYWeeD' sign up to further promote their cannabis legalization to their residents/tourists.  The prank was crafted well and it'll definitely cause people to think of another type of magic that Hollywood has in stores for them!
Ever heard of the film Puff the Magic Dragon?  Well the cartoon was created for the CBS network in NYC and it definitely takes on a WHOLE different meaning over at HOLLYWeeD, California!  I could go on and on with the 'HOLLYWeeD' cannabis jokes, but it's safe to say we all get how hilarious this is.  Looks like I'll have to plan my next vacation over at 'HOLLYWeeD' sometime this year.