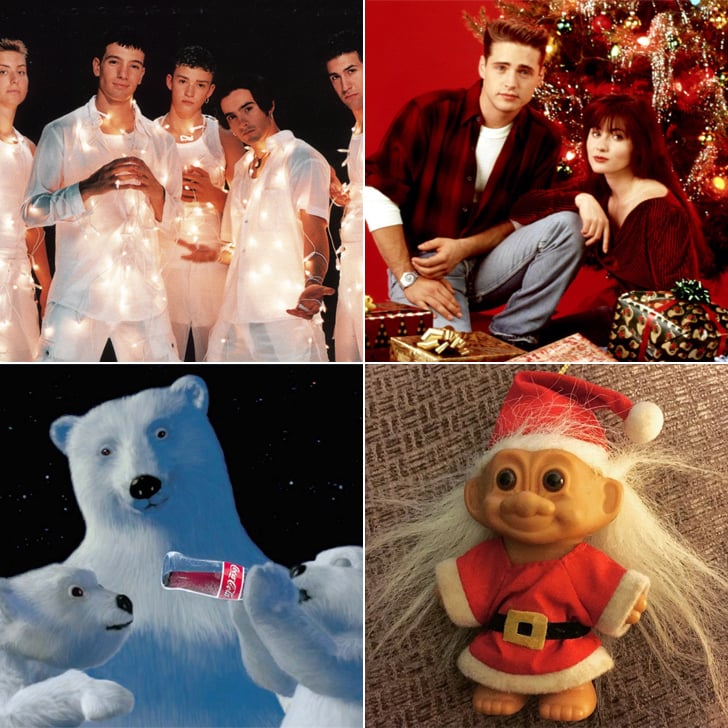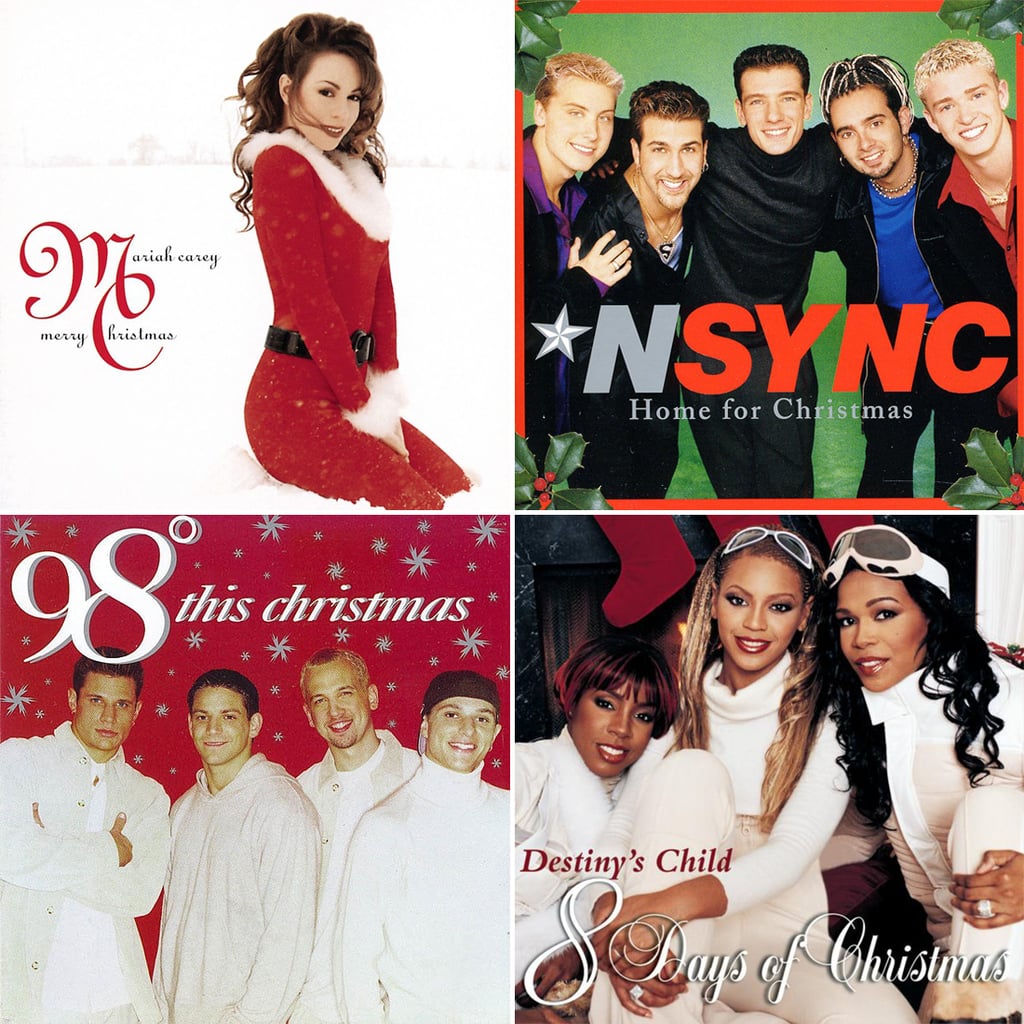 Christmas was one of my favorite holidays of all time when I was a kid.  The weather was getting colder, snow was falling around the Doyon School playground, and all of my friends were talking about what presents they wanted from Santa Claus.  Santa Claus always came to my house in Ipswich and he got me some of the best gifts ever.  What made Christmas even better were the 2-3 week vacations we had from school to celebrate Christmas, New Year's Eve, and New Year's Day.
That was back in the 90s, when things were so much better during my childhood.  Some of my favorite Christmas gifts were from the 1990s (the Super Nintendo, Donkey Kong Country 64, the mini pool table, and even a karaoke machine just to name a few!).  I still get Christmas gifts as I get older, but the magic wasn't as good as it was 20 years ago.  The 1990s had some of the coolest toys that all of the boys and girls were asking from Santa Claus.  Here were some of the most popular gifts that every boy and girl wanted for Christmas during the 1990s:
Game Boy Color:  Long before kids were playing Angry Birds on their mobile phones, every kid was hooked on the Game Boy Color.  This sleek and pocket-sized console was every gamer's dream present from Santa.  It was the first portable console that you could play…ANYWHERE (which was a HUGE deal for gamers at the time!).  I'm happy to say that I owned one of these badboys as a kid!
Lite Brite: This was a unique toy where you created colorful designs through little light bulbs.  The Lite Brite made anyone an artist through the template designs that came with the product.  It was the little artistic toy that lit up every child's room in their home…LITERALLY!
Beanie Babies:  There were some things you COULD get addicted to as a child in the 90s and one of them was collecting Beanie Babies.  Beanie Babies were just as addictive as sugar and we all made it our goal to collect EVERY Beanie Babie on the market.  #LifeGoals!
Dream Phone:  Before people started sexting on their phones, girls were talking to boys on the Dream Phone.  The gist was that there were one of 24 guys that really liked you and you had to call one their friends for clues.  You played a boy's photo card and called his number on the phone.  Clues were related to the secret admirer's sports, food, clothes, or special hangouts. Maybe it was that cutie Justin who wants to take you out to see Jurassic Park and for a pizza later.  Oooh!
Tickle Me Elmo:  Tickle Me Elmo will go down as the most popular toy everyone fought over.  All of the hard-working moms pushed and pulled their enemies to grab a Tickle Me Elmo for their children.  It sparked what was known as the 1996 Elmo Craze.  Good job, parents!  You made this Tickle Me Elmo craze a THING that will go down in 90s history.
Sega Genesis/Super Nintendo:  Any self-respecting boy in the 90s knew that they had no friends unless they had either the Sega Genesis or Super Nintendo in their room.  The Super Nintendo and Sega Genesis were the HOTTEST gaming consoles during the holiday season.  I knew I was part of Team Nintendo when I received my Super Nintendo on Christmas in 1994.  There were many horrific memories of whipping my controllers across the room when playing through Super Mario All-Stars.
Sky Dancers: These princesses were both beautiful and fun to play with.  The dolls were hooked onto a pull-string base where you pulled the string and watched your Sky Dancer fly high into the air!  These were initially released during the 1994 Christmas season, thus becoming a success with the audience.  Fly high, young Sky Dancer!
Boombox w/ CDS:  Before we shared music via our IPhone, there were these things called CDs that we had to place into our boom box.  Every guy/girl wanted their own boom box to play their favorite CDs in their room.  It was a time where we jammed out to Nirvana's Smell Like Teen Spirit and girls dreamed of being a Spice Girl.
Easy-Bake Oven:  It was a simpler time for kids before the internet:  boys hung out and played video games for hours while girls played with the Easy-Bake Oven.  Every girl wanted to get their hands on an Easy-Bake Oven to bake those sprinkled-covered brownies.  I never got to try it myself and ALWAYS wondered if you actually ate the food you made afterwards (seriously, were these REAL treats that you could eat afterward?).
PlayStation:  The PlayStation entered the 1990s-console war in September 9th, 1995.  Sony brought Crash Bandicoot as their answer of a character used to promote the PlayStation.  Crash Bandicoot was one of many popular titles that sparked guys' interest in the newest console.  It's been 21 years since the original launch and the PlayStation console is as popular as ever!
Moon Shoes:  Regular boots?  Yuck!  Moon Shoes?  Hell yeah!  The Moon Shoes felt like mini trampolines for your feet, letting you jump with anti-gravity effects.  You couldn't exactly jump to the moon, but you did jump higher with the springs.  Kids wanted to spring their way into the new year with a pair of Moon Shoes.
Razor Scooter:  Skateboarding and BMX biking were cool, as well as Razor Scooters.  Scooters were popular in the late 90s/early 2000s.  Every kid wanted a Razor Scooter, until the bottom half karate-chopped their shins during their sessions.  Ouch!  No more scootering anymore, time to go inside again to play more Nintendo 64!
Barbie:  Barbie dolls helped girls make friends (as well as enemies) during the 90s.  The Barbie doll had every kind of accessory to choose from.  From being in retail to working as a dentist, Barbie was seen succeeding in any kind of career.  Girls made fast friends in school through Barbie, but they also ran into some enemies that caused them to become green with envy.  Damn you Jessica and your Ultimate Barbie Dream House!  You're not invited to my Barbie slumber party ever!
Furby:  If we're going to bring up scary toys, we HAVE to bring up Furby.  Furby was this creepy, furry robot owl that spoke in its own Furby language.  You really had NO idea what it was telling you and it wouldn't go to sleep.  It seemed like something like out of Gremlins, except there was no way to understand what he/she wanted.  What do you want, Furby?  Food?  Drink? Comfort?  TELL ME WHAT YOU WANT ALREADY!