It's been an exciting month here at MakeSandcastlesNotWar.  With all of the commotion over the news within the entertainment industry, we haven't stopped to realize that Christmas is just around the corner.  As a matter of fact, Christmas is in just…6 days.  Six days until Christmas…OH DAMN!
To commemorate the Christmas spirit, this whole week in MakeSandcastlesNotWar will be Christmas-themed posts.  It's time to take a break from La-La Land to start getting into the Christmas spirit (La-La Land won't be going anywhere, so stay put!).  One major aspect of Christmas is choosing the right gifts for your loved ones.  Whether it's a gag gift for your friends or searching for the perfect gift idea for your lover, there's always that frustration of finding the right gifts to give.  There are tons of hot toys coming out this year, so how do you choose the right one to get?
We at MakeSandcastlesNotWar compiled a list of the hottest gift ideas of 2016.  Here is the list of the most popular gifts to give/get this season:
Google Home:  As a rival to Amazon Echo, Google Home is the smart speaker that lets you speak with Google Assistant.  Google Assistant can answer questions, play music, set timers, and other functions.  My question to Google Home: will it be a white Christmas this year?
MacBook Pro with Touch Bar/Touch Bar ID:  It's Apple's latest MacBook Pro series…with touch bar (Ooooh! Aaah!).  Apple knows how to treat their customers right.  Their newest laptop is lighter, sleeker, and more powerful than the previous model.  The innovative Touch Bar delivers relevant tools/shortcuts for apps that are in use.
Apple Watch Series 2:  Not only did Apple release a new version of the MacBook Pro, but they also came out with the Apple Watch Series 2.  This watch is waterproof, equipped with GPS, and packs a bright display on the monitor.  Best part about the watch?  It tells time!
Google Pixel/Pixel XL:  In the market for a new phone?  How about the Google Pixel?  If you are part of Team Android, this is the most advanced smartphone running the OS today.  Google Assistant will be there to answer any weird/random questions you have for them.
Wacom Bamboo Notepad:  Got any artists/writers in the family?  The Wacom Bamboo Notepad makes the perfect gift for such artist/writer!  This gadget uses regular paper for drawing/writing notes.  Best part about the device?  All notes/drawings are sent to the user's smartphone/tablet…like magic!  Time to take writing notes/drawing to the next level!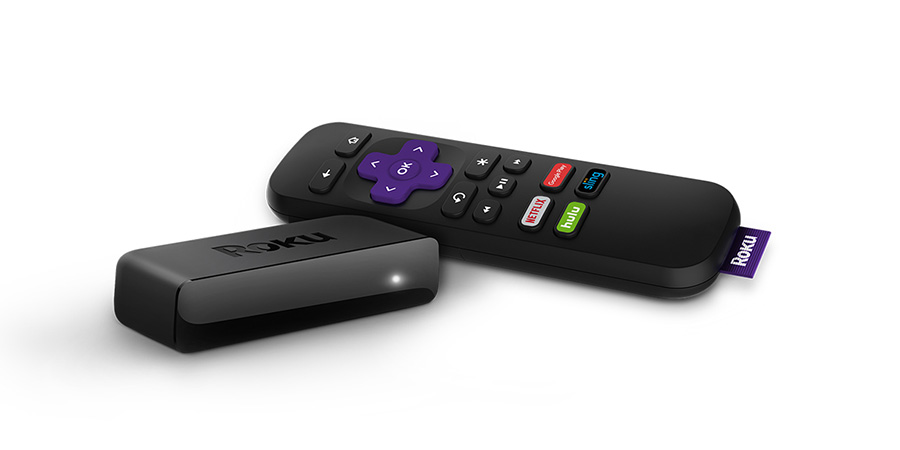 Roku Express:  If you want the give the gift of binge-watching, the Roku Express is the way to go.  The Roku Express supports all major streaming services (Netflix, Hulu, Amazon, etc.) and is one of the best in the business.  All they need is the monthly subscription to the streaming service and their binge-watching journey will be all set!
Microsoft Xbox One S:  Microsoft released the Xbox One S, a slimmer and better-looking console than the Xbox One.  The latest gaming console allows you to play 4K videos as well as display HDR content.  Imagine playing Minecraft on 4K pixels and HDR content…DAMN….
Fitbit Charge 2:  If your New Year's resolution is to start exercising more, the Fitbit Charge 2 is the perfect gift for the gym rats.  The Fitbit Charge 2 features continuous heart-rate tracking, GPS. OLED touchscreen, and swappable wristbands.  Other than tracking health data and delivering those smartphone notifications, the tracker helps users unwind through personal breathing exercises.
Sony PlayStation 4 Pro:  On the other side of the console war is the Sony PlayStation 4 Pro.  This gaming console ALSO delivers 4K gaming (through specific titles only) without any expensive desktop/laptop.  The Sony PlayStation 4 also streams 4K content from Netflix and upscale non-4K video content.  Now I can finally play The Witness with those two patches I discussed in my earlier post (see The Witness post here).  YAY!
Samsung Gear VR:   You've probably seen the commercials of those participants freaking out over the Samsung VR that came out recently.  Now it's time to start your VR adventure!  The Gear VR turns your Samsung Galaxy Smartphone into a portable/wireless virtual reality machine by snapping the phone into the headset.  A powerful processor creates vivid surroundings and movements SO realistic that you'll feel like you dropped right into the action.  Time to jump into a whole new reality this year…a VIRTUAL reality that is!
Nintendo Classic Edition:  Way back in July, I wrote about Nintendo and Sega releasing their own former consoles that provided the best games inside (read more on the consoles here).  As I mentioned before, it's going to be an interesting Christmas season for Millennial gamers now that these consoles are released.  The Nintendo Classic Edition provides all of your favorite NES games you grew up with and more!  If you're a nostalgic gamer, skip the Xbox One S/PS4 Pro and ask Santa for this classic console.
MyDx Analyzer + CannaDx Sensor Kit:  Most cannabis users will probably think of items like bongs, pipes, edibles, or flowers to give as a gift for Christmas.  If you really want to be fancy, give your significant other the MyDx CannaDX Sensor & Analyzer.  This nifty device allows you to test your cannabis potency (how much % of THC is featured in your bud).  The device goes further by detecting cannabinoids (CBN and CBD) as well as over 20+ terpenes that can be found.  It's perfect gift for that cannabis connoisseur that wants to know what cannabinoids/terpenes can be found within their flowers.