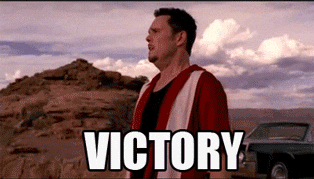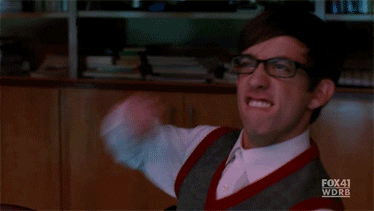 There's been a lot of excitement in the entertainment industry over the past few weeks.  Recreational cannabis use was made legal for 4 more states, the adult film industry protected itself against Prop 60 in California (more on their victory here), and many incredible video game titles are being released next year.  It may not have been a major victory for the democratic party, but the entertainment industry has certainly been gaining more victories.  Cannabis has been celebrating milestone victories this year, especially in the Mile High City.
Last month, Denver became the first city to allow cannabis use in restaurants and bars.  This a progressive move in for Colorado, a state that legalized cannabis use 4 years ago!  There are two catches to the law:  One catch is that smoking cannabis will NOT be allowed inside and the other is that the locations would have to get the approval of neighbors before anything happens.
So before anybody starts toking up before their meal, bars/restaurants would prove they have neighborhood support before acquiring a license for such use.  Another rule to be aware of is that patrons are required to bring their own cannabis with them at the bar or restaurant they dine at.  This is part of the state law revolves around banning pot, food, and drinks being sold at a single location.  It isn't really a big hiccup because this law helps dissolve business brands from losing their core identity of what they provide for their audience.
Besides restaurants/bars, businesses such as yoga studios or art galleries would be permitted to allow cannabis use if they decide to do so.  These yoga/art studios would be able to provide pot-smoking areas or hold events where they provide food, cannabis, and drinks.  These systems will become much more restrictive than what we see with the alcohol industry.  Our only rule with alcohol is that there's very few places to consume openly in public (some examples of places you CAN consume are New Orleans and Las Vegas).
This progressive initiative may provide some benefits, but it also comes with some challenges as well.  Colorado is one of the pioneering states (as well as Washington State!) that first made cannabis legal, meaning that all eyes are glued towards their social experiment.  Employees of the cannabis industry are walking on egg shells, keeping things in check to prevent a statewide PR nightmare from happening.  Favor of recreational use of cannabis in America may be at an all-time high, but there are still major opponents out to shut down the 4/20 parties.
Another challenge that comes into play is tapping into various audiences for businesses.  This initiative will cause businesses to be stuck between a rock and a hard place.  On the one hand, businesses will be pressured to allow cannabis consumption in order to tap into that niche audience.  That niche audience is essential for increasing awareness, profits, publicity, and other benefits to help drive their business further.
On the other hand, there are the patrons who enter the restaurant/bar that don't want cannabis consumption around.  These people could take their business elsewhere, thus driving away those former customers that made the business what is today.  There has to be some line drawn where both audiences could be satisfied and minimal damage is done in the business's representation.
In the end, what's the solution to Denver's PR dilemma?  Could 4/20-friends/enemies drink and dine harmoniously in the same place without any social controversy?  Would there be exceptions to consuming cannabis outside since using inside is still illegal?
I do think there is a way for Denver to have their cake and eat it too.  They can drive their business further by allowing 4/20-friendly audiences and still keep their former audiences from taking their business elsewhere.  If employees drum up a good strategy to allow fluent options for both audiences, then Denver can generate some good publicity for their city.  The Mile High city may be flourishing through the cannabis industry, but one wrong move could keep the state grounded from progressing any further.
It's amazing how far we've come as a country after legalizing cannabis use in 2012.  We are progressing a new industry that is met with a large demand for these cannabis products and the supplies have been flying off the shelves.  Like I mentioned in the introduction, it has been a watershed victory for the entertainment industry within the past few weeks.  This is just the beginning of what will become a mainstream industry that will cause a major rift in how companies do business in the future.
I guess what they say is true: money DOES grow on trees!