It was a freezing cold Saturday night, making it the perfect time to binge-watch shows on Netflix.  Winter is creeping up around the corner and the weather has gotten a lot colder these days!  Colder weather means it's time to hibernate indoors more to binge-watch your favorite series (cause what else are you going to do when it's 30 degrees outside?).  I took this opportunity to binge-watch the 2nd season of Fuller House.
Fuller House is the spin-off series to the classic 90s sitcom Full House that first aired on September 22, 1987.  The show stars Candace Cameron as D.J. Tanner-Fuller, a single mother of 3 who lives with her sister Stephanie and best friend Kimmy Gibbler.  Each episode showcases a day in the life of the Tanner-Fuller house and their wacky antics.  There is notable guest stars from Full House that appear in the show every now and then such as Bob Saget, David Coulier, and John Stamos (Danny, Joey, and Jesse).
Before I have even heard of Fuller House, I have seen every episode of Full House on TV.  Full House ended on May 23, 1995 and it wasn't until 11 years later that Fuller House debuted on Netflix.  So with that in mind, the question becomes: which series was better?  Full House or Fuller House?
After seen all seasons of both series, it's been decided that Full House wins over Fuller House for a TV series.  Eleven years after ending and Full House still remains better than the spin-off series.  While some spin-off series do well on TV, Fuller House wasn't one of them.  Here are some reasons for why Fuller House didn't live up to the hype is was thought to be.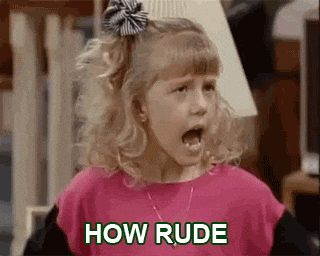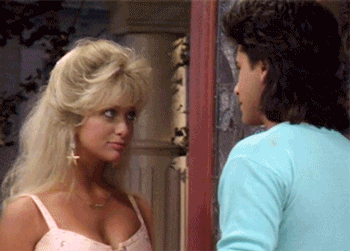 One-Liners: Fuller House seldom had some good one-liners to remember from.  How rude!  What made Full House so special were the cute one-liners D.J., Stephanie, and Michelle would say every once in a while.  The new kids on Fuller House just had…nothing!  No original catch-phrases that would stick in my head afterwards.  It seemed liked they just ASSUMED that the audience would just laugh at anything the kids said, especially Jackson (how in the HELL is it funny/cute when Jackson becomes cynical about the world when working on his homework for 3rd grade?).  Providing NO catch-phrases on Fuller House?  HAVE MERCY!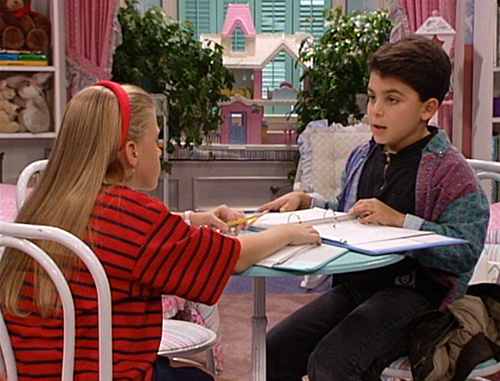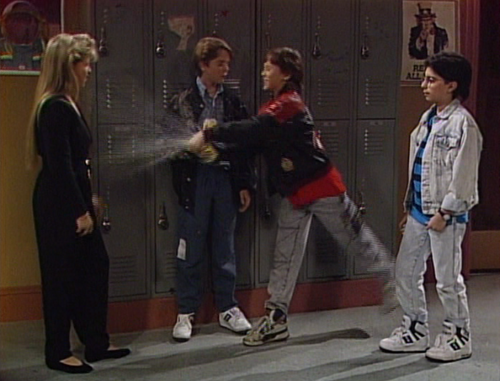 Life-Lesson:  One thing that really stuck out about Full House were the serious issues the kids faced in life.  From alcohol to child abuse, some episodes brought some controversial topics to light on the silver screen.  Some episodes touched people with the romantic issues the couples faced.  Oh Mylanta!  One episode I remembered well was titled 'Shape Up' where D.J. stopped eating for a couple of days in order to lose weight for her friend's pool party (FYI, Candance Cameron suffered problems with bulimia after the series ended!).  Other episodes that provide real-life lessons were 'Fast Friends', 'Silence is Not Golden', 'Just Say No Way', and others.
When I was watching Fuller House, I really didn't get the sense that the characters really learned any real lessons.  It just seemed like one big happy playland where the kids got away with everything.  The show IS supposed to be a comedy, but I thought it just got too silly for me.  This family lived in this MAGICAL fantasy where unicorns flew around and a rainbow came down with a pot of gold on the Tanner-Fuller household!  Unicorns and rainbows?  Cut it out!
Same Characters, Same Story:  This relates to the minor characters from Full House that made guest appearances in Fuller House.  I'll admit it was cool to see the old characters pop up for an appearance, but some of their storylines were bland.  Take, for example, the episode 'Girl Talk' of Fuller House.  Stephanie's old friend, Gia, returns to the house when they try to bring Stephanie's old band back.  Gia seemed like the young soccer mom who went on a better path, yet she's seen as the bad girl when she brings out the vape pen.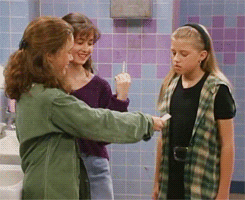 First Gia was smoking cigs in the girl's room in junior high and now she's pressuring Stephanie to start vaping.  When will Gia ever cut the 'bad girl' act and go on with her rejuvenated life?   Gia's characteristics fit in on Full House when she was in high school, but her 'bad girl' act seemed to have shriveled up and died when she grew up.  This was one of my problems with Fuller House: they try so hard to refer back to Full House that there weren't any original ideas for the show itself (if I had a dollar for every Full House reference they made on the series, I'd have enough to buy a half-ounce of cannabis in MA!).
So there you have it: Full House triumphs over its spin-off series that is on Netflix.  This isn't to say that Fuller House is a bad show, but it still didn't live up to the hype that I thought it would be.  There's no word out about whether it would be picked up for a 3rd season later on.  The 2nd season just came out last week and there are people that still haven't binge-watched the season yet.  Let's hope for more original storyline if season 3 hits Netflix next year!