We have less than a month until 2017 and there's already been some exciting things lined up for the year.  Sony announced that the Crash Bandicoot series would be getting a reboot all three titles from the PlayStation 1 title (more on this news can be found here).  The game won't be released for Christmas, but it's still great to see Crash Bandicoot coming back next year.  Other than Crash making his comeback, there are also some exciting news from Netflix.
Netflix recently announced that a two-hour Sense8 Christmas special will premiere on December 23rd!  Sense8 season one was released on June 5th, 2015 and there hasn't been much update on the series until now.  No information yet on what the Christmas special story will be, so we'll have to dive into this spoiler-free.
And the best part?  It gets even BETTER.  Other than the Christmas special set to air on December 23rd, season 2 of Sense8 will premiere on May 5th next year.  The next season will pick up the story from where season one left off on.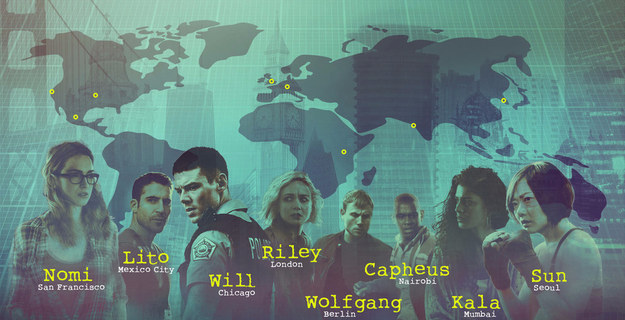 Sense8 is sci-fi drama series that portrays eight different people from various parts of the world.  These characters become "sensates", people who are both emotionally and mentally linked.  They use their ability to help each other out in any way they can.  It had a multinational ensemble cast starring Doona Bae, Aml Ameen, Jamie Clayton, Tina Desai, Tuppence Middleton, Max Riemelt,  Miguel Ángel Silvestre, and Brian J. Smith.  Much of the series was shot in various places around the world in order to properly tell the international aspects of the story.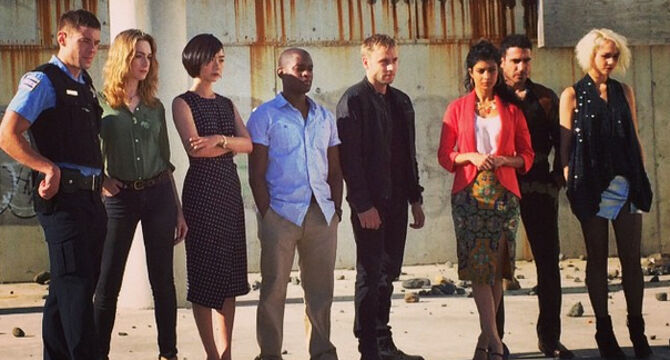 These are some exciting news from Netflix!  It isn't even winter yet and it feels as though Christmas came early for us.  Not only will we see season 2 of Sense8 in May, but there will also be a Christmas special just a few days before Christmas.  2017 is definitely looking better and better each week.
I am SO pumped about this news!  Sense8 was really great last year and I am excited to see where the story goes in the 2nd season.  Christmas definitely came early for me because I am DEFINITELY checking out that special in a few weeks (thanks Santa!).  It's one of those thought-provoking series that makes you think about close human beings are, even if they are thousands of miles away from us.  Surely there isn't such thing as a "sensate", but the world is getting smaller because of our rapid advancement of technology here in America.
Things haven't been running smoothly for 2016 (especially after the election results!), but there's definitely some great things to look forward to next year.  Crash is getting a reboot of his classic titles, recreational cannabis use will become legal for more states, AND Sense8 will be returning to Netflix in the Spring.  It's time to do away with the bad and look forward to the good things happening soon.  In a time for anxiety and confusion, we could use any and all exciting announcements that will keep us looking forward to the future.  Here's to the exciting announcement from Netflix about Sense8 returning in 2017!